Research and Development India
As part of DET R&D team, Delta India's R&D team has continued its expansion with increased development effort in multiple business areas and in developing new technologies.
Central PV Inverters
After successful installation of close to 1501MW PVIs across India, Megawatt Power (MWP) R&D India successfully installed the high power inverter DelCEN 3000 which is an outdoor, IP 65 PV inverter. Now the trend in India is to have 1500Vdc panels for which MWP R&D has come out with a new design of 2.5MW, 1500V PVI. Production is planned in 2019 onwards.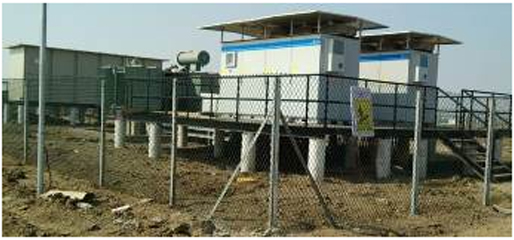 Power Quality Restorer
The PQR (Power Quality Restorer) product vertical of MWP R&Dhas successfully developed the 6MVAR/25kV SVG/APF for the traction substation application in collaboration with HPRT (High Power Railway Traction) Shanghai. MWP R&D has built the lab including a dedicated traction sub-station which enables full power testing capability within our Delta lab premises. The product belongs to the 52kV class and is the highest voltage product that delta has ever designed. Further, the system is highly efficient with 99% efficiency.
MWP R&D is developing new onboard power for locomotive in railway traction applications. The R&D team has already developed an auxiliary (3x130kVA) power converter and the main propulsion converter (4.5MW) for Indian Railway applications. The first trial runs are targeted during 2019.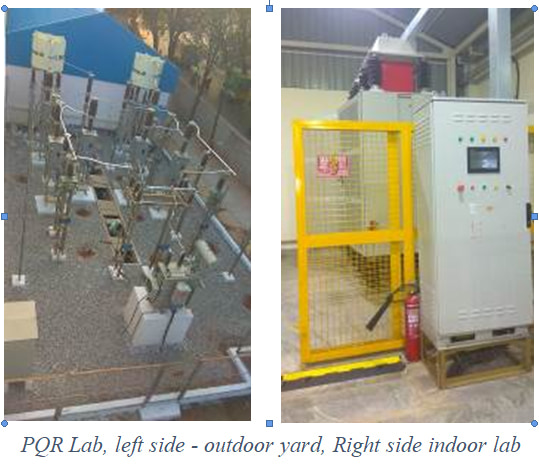 Auxiliary Converter for Railway Locomotive
This product is part of the Indian locomotive set. It provides controlled power to critical locomotive loads mainly for traction motor blower, oil cooler blower, air compressor for braking, oil pump of traction converter and transformer. It consists of three converters of 130kVA capacity to provide adequate redundancy. The converters are single phase to 3 phase AC power. Apart from that, the product also houses a battery charger of sufficient capacity with an output voltage of 110V DC. This product is awaiting inspection from customer and mass production is planned in 2020.
Main Propulsion Converter
This product is designed for driving traction motors used in the Indian Railways 6000HP locomotive. It replaces the GTO based traction converter with advanced IGBT based converter.
Prominent features are:
• Medium voltage 4.5kV IGBT stack.
• 2.55MW power rating
• Water cooled stacks
• Regenerative braking capability
• Dynamic tractive and braking efforts Customer inspection and trial run is planned in 2020.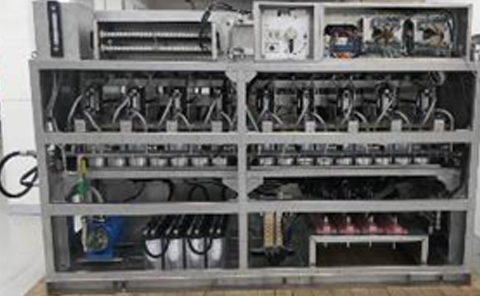 Telecom Power Solutions (TPS)
Companies in the matured telecom market needs continuous innovation and cost leadership to be competitive and continue as the market leader. Multiple solutions are arriving to India's expanding and 4G market. TPS R&D in India is increasing its investment in anefficient and varied rectifier range, which caters to the global market.
Delta Rectifier Controller Series. (Rectifier with Intelligent Battery Charger)
DRC1000B and DRC1500B are the new products in Delta's new Delta Rectifier Controller product series that delivers power to the telecom system load and battery. This product was developed with inbuilt controller with programmable battery charging parameters using RS-485 and CAN. GUI is used to program battery parameters and manage alarms, parameters at I/P, system load and battery load. Programming using mobile app will be our future enhancement for this series.
The new range of telecom inverters has high efficiency and compact footprint. These inverters have a range from 300 VA to 4500 VA catering to various combinations of power requirements.
The next generation inverters are capable of paralleling without extra communication, thus enabling easy expansion of power up to 75 KVA. These compact high efficiency inverters will enable AC/DC solutions for telecoms that need combo power onsite.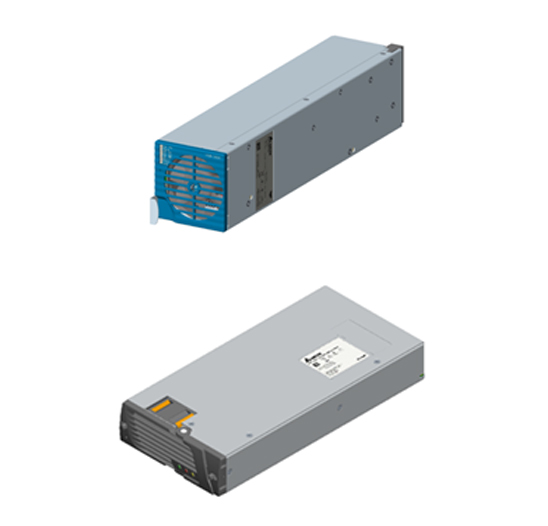 Critical Infrastructure Solution (CIS)
R&D developed a new generation high power UPS with Integrated I/O panels. This new integrated Megawatt UPS is installed at prestigious Indian customersand is well received. The integrated solution for data centers with Mega Watt requirements has a common display, which gathers all information from each UPS frame (MUF) and displays it as combined information on the HMI.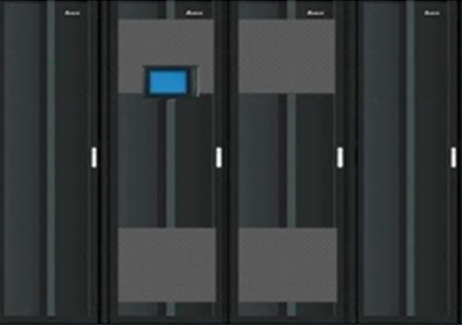 Solar Hybrid UPS
R&D's new Solar Hybrid UPS provides a unique solution of energy management from multiple sources, while ensuring clean power to load. The intelligent algorithm built in the system make sure the green energy is utilized to the maximum and ensures best back up all time with minimum energy cost.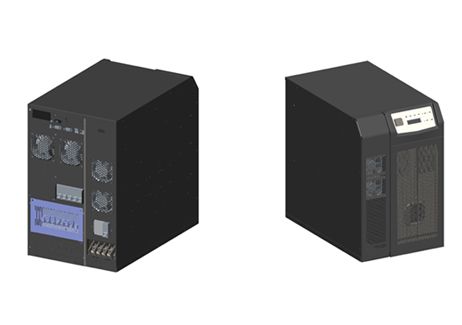 Industrial Automation Software (SW)
During last 3 years, Delta India R&D has expanded to include SW competence. This enabled the team to contribute in developing state-of-the-art SW for our IA product platform. The new SW envisages a unified architecture and platform for our entire product range.

The first SW suite under development is a unified architecture for development of future software to be aligned with Delta branding for the entire product range of Delta Industrial Automation Business Group (IABG). The first public version of this platform, to be launched in April 2020, will provide our customers an integrated environment to design, program, simulate, monitor & diagnose industrial solutions built with Delta parts. In the long run, this platform will enable Delta Electronics to evolve from a components supplier to a solution provider for Industrial Automation. The platform uses industrial standards like PLCOpen and AML to incorporate interoperability with similar platforms developed and under development from competitors.
Future Outlook
In the coming years, the Delta India R&D team will enhance ourproduct innovation in high power converters, storage and alternate power usage. The team will expand to include significant SW development. Ourteam is investing in new areas of high power converter application including micro-grid, PCS and related areas.
Delta India R&D is also planning to develop EV charging solutions catering to DC HV charging with 200-700 V to participate in the ambitious program of only EV by 2030.
We are makingnew investments in EV solutions (OBCM and Traction Inverters) and SW technologies to cater to the global growth plan. Our Indian R&D team will collaborate with other Delta R&D centers in leveraging technical strengths across groups and providing competencies that add value to Delta globally.