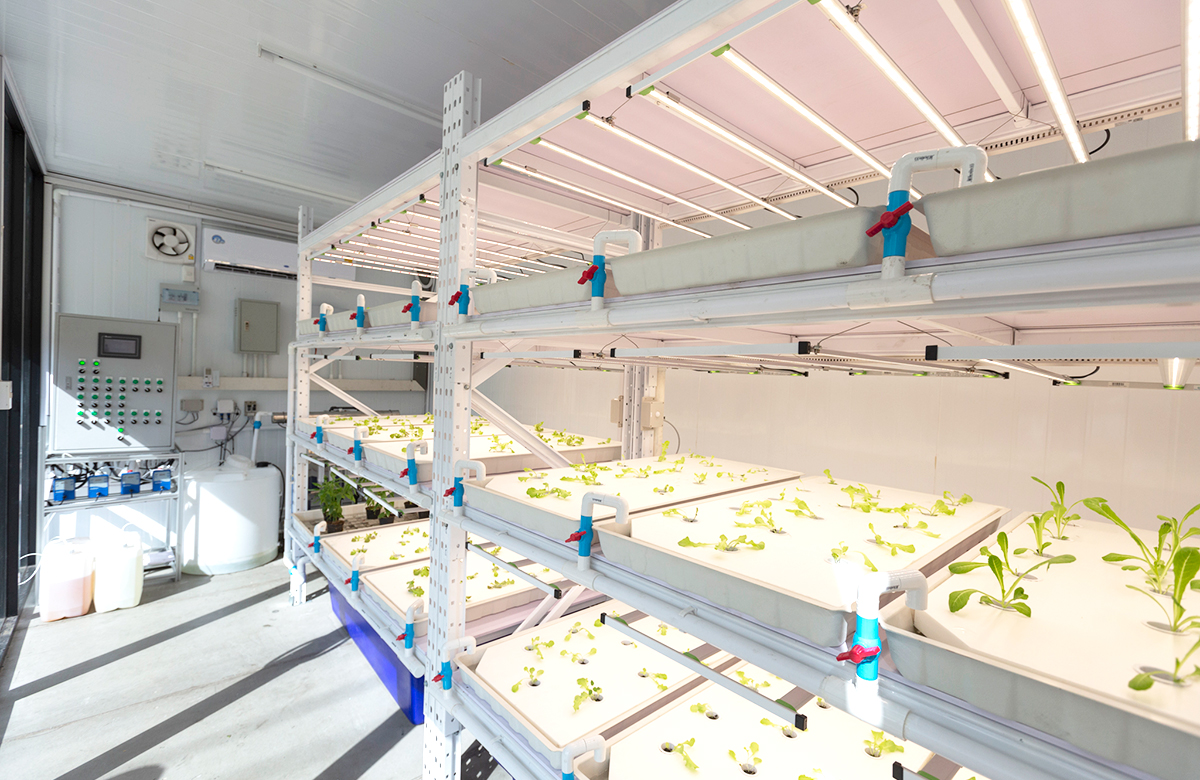 Delta Electronics Thailand is proud to be a Thai company with over 30 years of sustainable growth in this warm and welcoming Kingdom. Our journey began in Samutprakarn Province with the establishment of our first factory in Bangpoo Industrial Estate where we began production of magnetic and EMI filter products in 1990.
From the start, we received full support from the Thailand Board of Investment (BOI), the Industrial Estate Authority of Thailand (IEAT) and the government. This support throughout the years is key to Delta's successful growth in Thailand.
Today, we have three plants and warehouse facilities in Bangpoo Industrial Estate producing power supplies, automotive electronic parts and networking products. We've also begun construction on a new plant and R&D center near our first factory and headquarters to meet soaring demand from our global customers.
As a major company in Samutprakarn Province, Delta is a big part of life here. Every day, thousands of Thais in our local community come to work at Delta factories in Bangpoo Industrial Estate. Every Delta employee is committed to our mission which is "To provide innovative, clean and energy-efficient solutions for a better tomorrow."
Our mission motivates us to continuously improve as we develop and build "Made in Thailand" power supplies, automotive, fan and networking products that support the world's top brands and are the focused Thailand 4.0 S-Curve industries smart electronics and next-gen automotive or EV.
We appreciate all the continuous support and are always happy for the opportunity to give back to our community. On June 16, 2022, Delta joined the BOI, IEAT and Phraeksa Municipality to hold a grand opening of our first Delta Smart Farm in Thailand at Ngopa Paradise Community Enterprise in Phraeksa, Samutprakarn Province.
Mr. Jackie Chang, Delta Thailand President, represented the company to inaugurate the smart farm at a ribbon-cutting ceremony with Ms. Sonklin Ploymee. BOI Deputy Secretary General, Mr. Kongwut Yodpayung, IEAT Director of the Bangpoo Industrial Estate from Office, and government dignitaries.
Speaking at the event, Mr. Chang said, "Today we are excited to open our first Delta Smart Farm in Thailand and start a new chapter of innovation and cooperation for a sustainable society. The Delta Smart Farm is a part of a BOI project called Investment Promotion Measures for Grassroots Economy. This project aims to promote investment to support community enterprises and boost the competitiveness of our grassroots economy."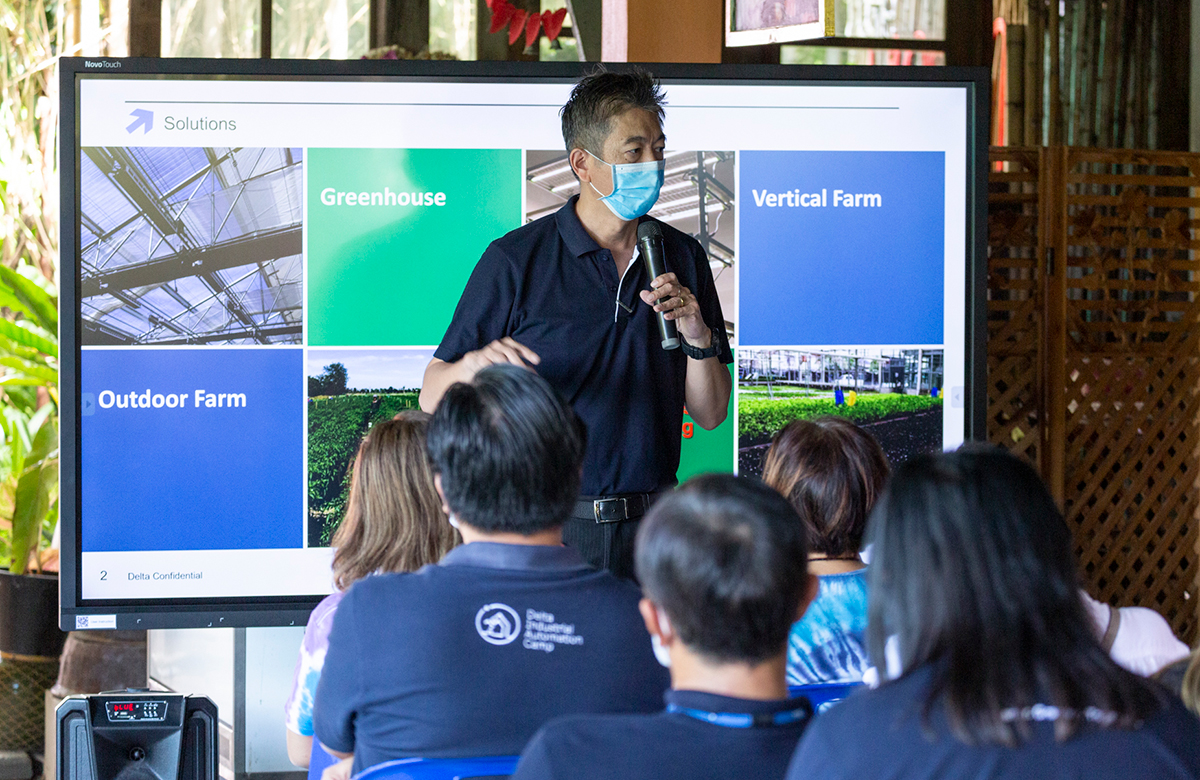 Delta has many years of experience developing Smart Farm solutions in Singapore to meet the demand for more efficient food production and better food security. Our Smart Farm solutions leverage automation and smart building innovation to increase quality consistency and productivity while using less land and natural resources.
Back in 2011, Delta started to develop its own plant factory and later put the products on the market under than name of 'DELvege,' which aimed to provide safe, high quality vegetables. Delta's smart plant factory utilizes its LED lighting solutions that offer optimal conditions for each growing stage. The patented flood table, nutrient solution circulating system, DC brushless fans, and others clearly demonstrate Delta's strength in cross-industry innovation.
In 2021, Delta launched a 12-meter containerized smart plant factory at the Punggol Digital District in Singapore. With Delta's fans, thermal management solutions, LED lighting and automation technologies, the plant factory reduces water consumption by 5% compared with traditional agriculture methods.
Delta's plant factory operation leverages a smart monitoring system that utilizes Delta's sensors to detect a variety of environmental factors in real-time. The generated data activates the auto-adjustment by Delta's PLCs, and is also visualized by the SCADA system VTScada in an intuitive way. Many of the production processes are automated, such as the automated tray transfer system and the auto-sowing equipment.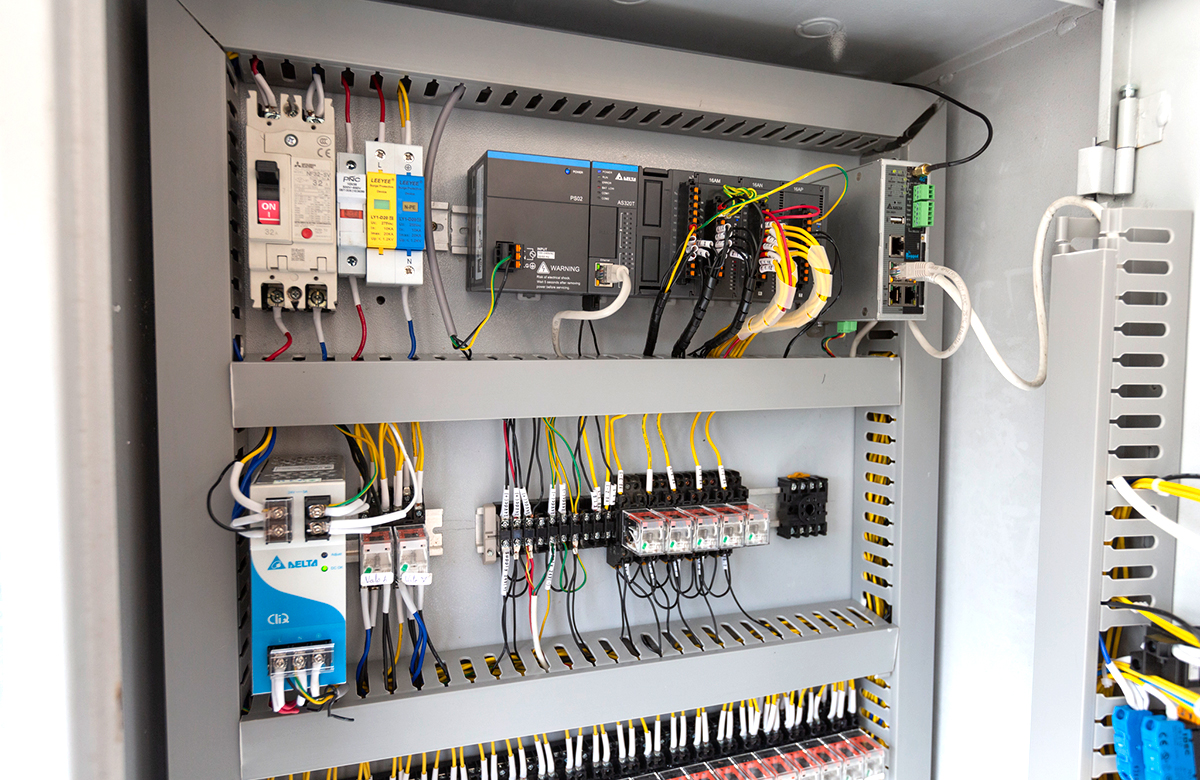 It is worth noting that the factory's microclimate system adjusts the temperature, wind field and lights to provide the ideal environment and economize on electricity consumption. Compared with common farming methods, which require 40-45 days to complete growth, the system allows harvesting in just 35 days with a more consistent weight and quality.
In Thailand, our industrial automation team has developed a unique Smart Farm solution to meet the needs of local community businesses. This solution integrates Delta's automation devices including Programmable Logic Controllers, Variable Frequency Drives, Human Machine Interfaces and 4G router with our VTScada control system.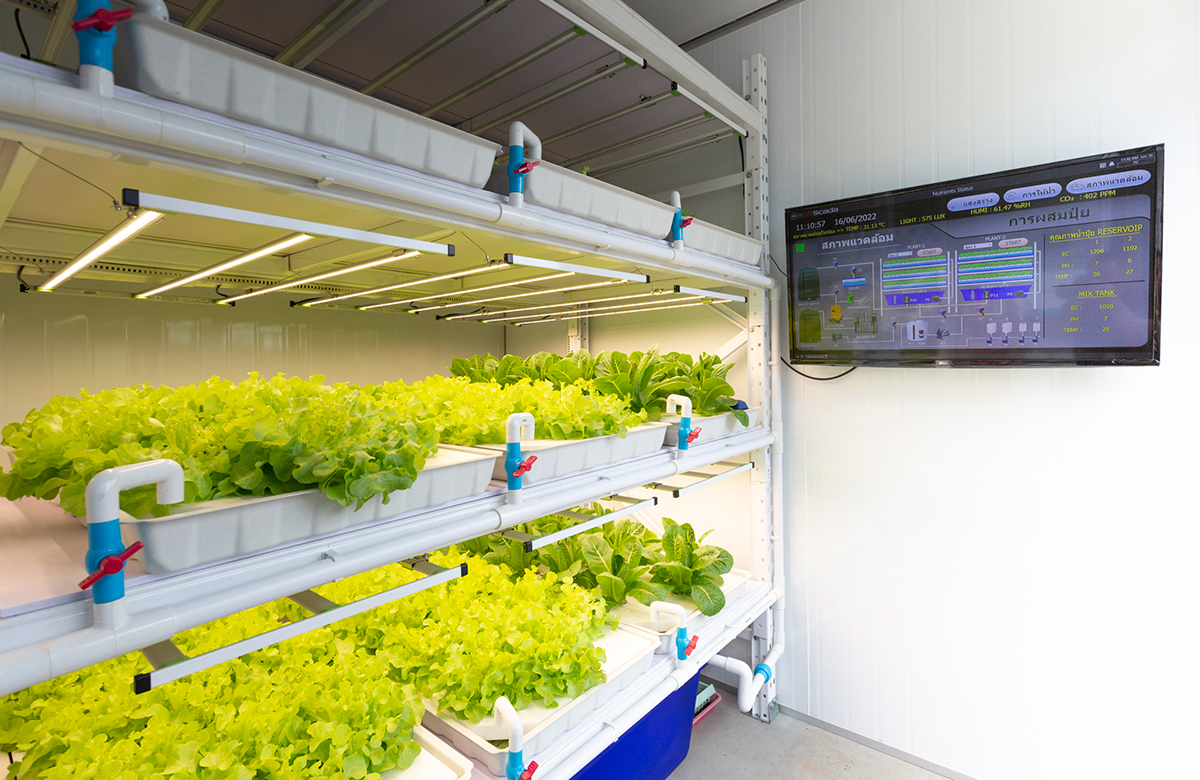 On the roof, we have a 5.4 kWp solar rooftop system that we use 100% for the Smart Farm operations. We also have a Reverse Osmosis water treatment system that allows us to reuse wastewater to cut down on our total water usage. The water reuse system only 10-has 20% water consumption compared with normal requirements.
In addition to installation and implementation, our team of expert engineers is here to help train businesses in solution operation and provide customer service. For this project, we worked with the Phraeksa Municipality to select Ngopa Paradise Community Enterprise as our pilot community enterprise.
Over the next 3 years, we expect this project to grow into a viable business model while improving quality and standardizing its agricultural products to eventually move up in the market. We hope that this groundbreaking project can be the start of a totally new smart farming model that revolutionizes Thailand's agricultural sector and benefits communities across the country.