VTScada is a flexible and scalable SCADA software, providing an intuitive interface for real-time monitoring in various industries. It allows users to monitor hundreds to multi-million I/Os. Supporting more than 100 drivers, the software provides a reliable interface with high customizability and comprehensive functions for industrial monitoring applications.
Features & Benefits
Fully Integrated Architecture (Standard & Optional)
Complete SCADA functions available with one-time installation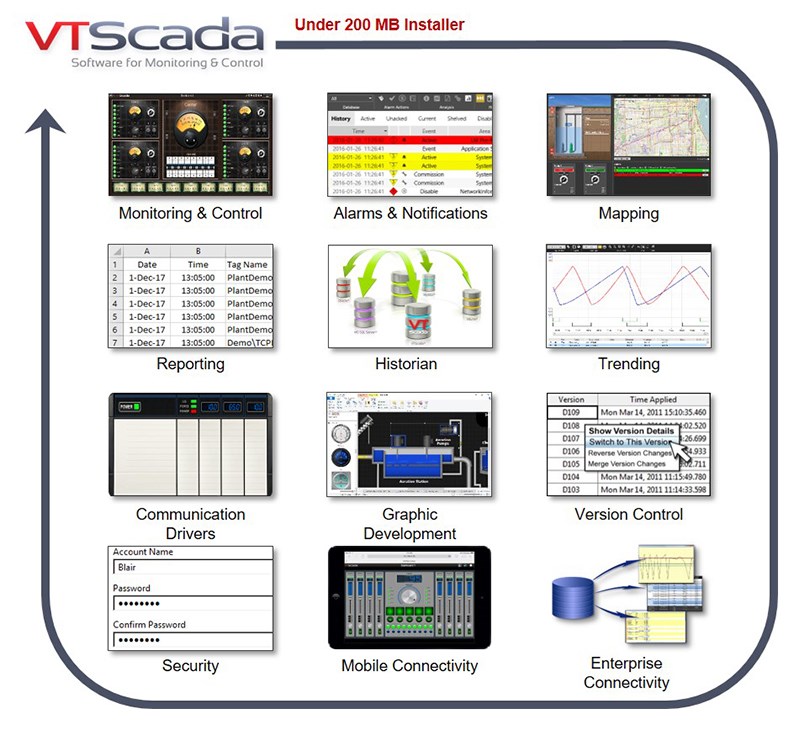 Device Driver Library (Standard)
More than 100 industry standard and proprietary protocols
Integrated device driver library allows users to connect to any combination of hardware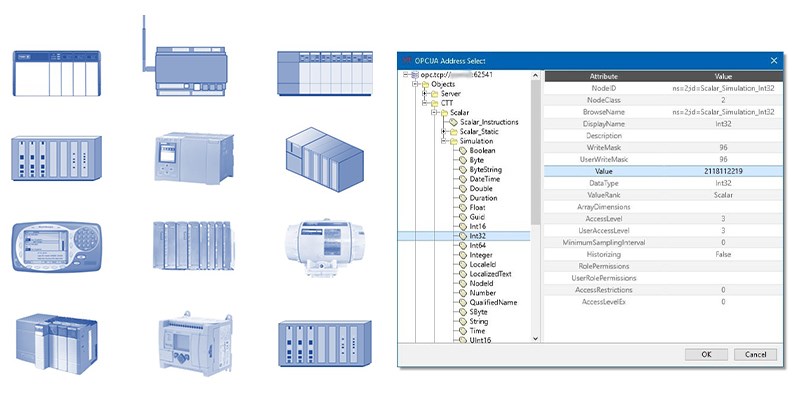 The VTScada Historian (Standard)
Built-in historical database, requiring no additional costs
Redundancy across the System (Requires Multiple Licenses)
Automatic failover for polling and logging
A smarter way for Thin Client server hot backup failover
Synchronized historian and alarm database

VTScada Thin Clients (Optional)
Supports HTML5 browsers on mobile devices and PCs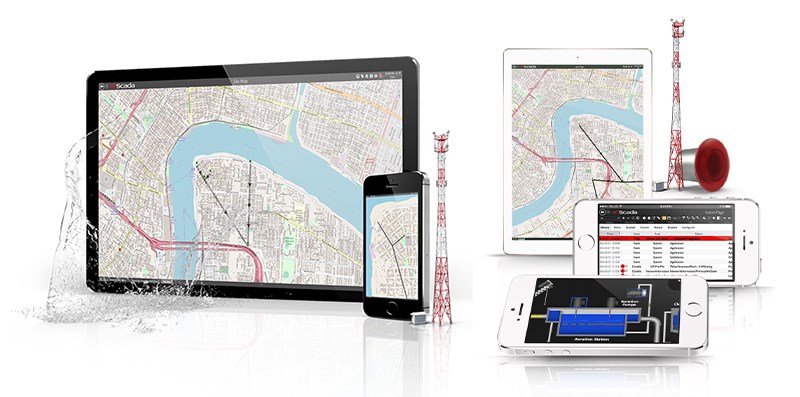 VTScada Idea Studio (Standard in Development Runtime License)
User-friendly drag-and-drop interface for screen development
Applies configured changes without rebooting the whole system
Provides 200+ widgets, 4,000+ graphics and 3D pipe elements to design customized, vivid monitoring display

Applications
Water & Wastewater Treatment|Oil, Gas, and Chemicals|Electronic Manufacturing|Food and Beverage, etc.
More information, visit www.vtscada.com