The Industry's Most Powerful SCADA Software
VTScada is a flexible and scalable SCADA software, providing an intuitive interface for real-time monitoring in various industries. It allows users to monitor hundreds to multi-million I/Os. Supporting more than 100 drivers, the software provides a reliable interface with high customizability and comprehensive functions for industrial monitoring applications.
A Comprehensive Datasheet for SCADA Software Applications
WATER & WASTEWATER | OIL & GAS | POWER | MARINE | AGRICULTURE | BROADCASTING | AIRPORT SOLUTIONS | MANUFACTURING | PUBLIC SAFETY | FOOD & BEVERAGE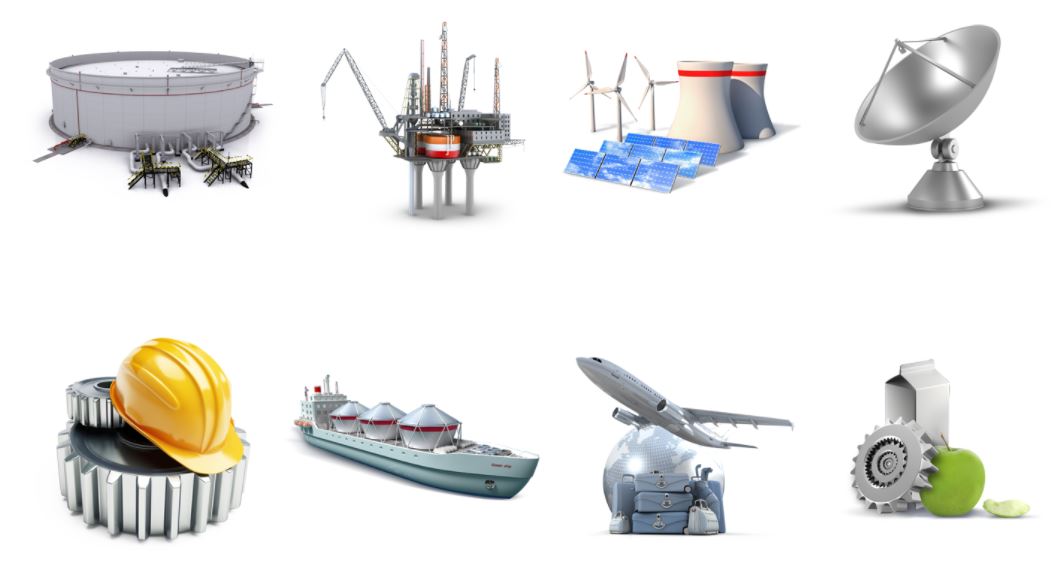 VTScada SCADA Automation and Monitoring Software
Streamline real-time monitoring with VTScada. We are proud to offer the industry's leading solution in SCADA technology.
VTScada offers superior scalability and fast integration thanks to its versatile functions. Explore the benefits of SCADA programming with VTScada yourself or contact us for more information.
What Is VTScada?
VTScada is a robust SCADA system used for SCADA monitoring and automation. It is an inclusive SCADA platform that comes with everything needed for efficient SCADA industrial monitoring in a single install.
Supervisory Control and Data Acquisition (SCADA) is a type of industrial control system used to monitor and control devices. A SCADA software system monitors equipment, gathers data, and sends commands to devices. With VTScada, you receive the most comprehensive SCADA monitor platform.
VTScada includes support for over 100 I/O drivers and an extensive list of customisable functions. You can monitor hundreds of I/O connections from one system. It even includes potential support for millions of I/O ports.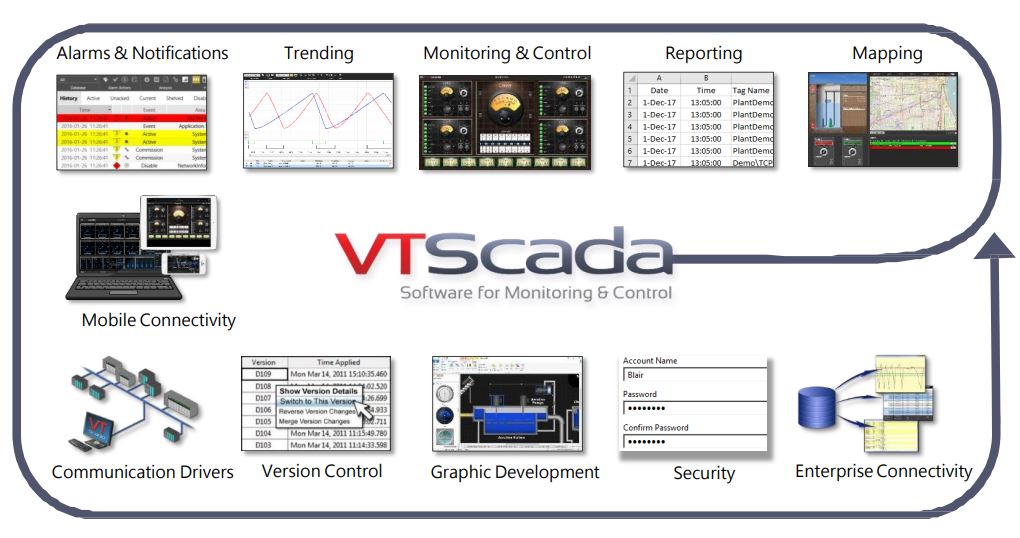 What Industries Use VTScada SCADA Solutions?
The VTScada SCADA management system is well-suited for use in a wide range of industries. Here are just of few of the industries that have discovered the value of the SCADA Delta monitoring system:
Food and beverage
Agriculture
Manufacturing
Oil and gas
Water and wastewater
Public safety
Broadcasting
Airport monitoring
The versatility of this SCADA solution ensures that you spend less time configuring your network and servers. You can quickly deploy VTScada software to instantly enhance your ability to monitor devices.
Advantages of Choosing VTScada for SCADA Industrial Automation
VTScada stands out as the best SCADA platform for its flexibility, ease of use, and reliability. Some of the main highlights include:
Pre-integrated features
Convenient user interface
Unlimited scalability
Built-in data logging and I/O polling
Businesses across every industry increasingly rely on technology to monitor and control equipment. As the scale of your operations grows, you may deploy more devices and equipment. VTScada SCADA software simplifies the way you manage the devices that you depend on each day.

VTScada Comes with Pre-Integrated Features
VTScada is available as a fully integrated SCADA system. A single install includes pre-integrated features to help reduce implementation time and make pricing easier to determine. You can easily add components at any time.
Another common configuration delivers seamless redundancy and enhanced synchronisation. With an integrated design, you can use an additional redundant server for each licence. You can also use VTScada for enterprise-level architecture, as it offers powerful tools for handling alarms, reports, trends, SCADA security, and more.
VTScada Is Easy to Configure and Customise
SCADA programming has never been easier. VTScada includes an easy-to-navigate user interface. The pages can open in full screen or windowed mode. The software also has support for dual-monitor and quad-monitor setups. Other useful features include:
Monitor multiple live pages
Auto-generated page menu
Pin favourite pages
Read-only user privileges
Encrypted operator notes
Microsoft Excel Add-in
Historical Data Viewer (HDV)
Operators can now create their own trend groups with the customisable Historical Data Viewer (HDV). Digital and analogue data can be displayed simultaneously. Operators can also add unlimited pens, adjust each pen's appearance, and export data to a file or any database.
VTScada Delivers Unlimited Scalability
We are Scada Software provider that no other SCADA manufacturers can deliver the same level of scalability as VTScada. This system can continue supporting your organisation as it expands. Adding tags, customising functions, and implementing optional components is quick and simple.
Seamlessly Share Data Across Your Organisation
VTScada comes with built-in data logging and I/O polling features. With the VTScada Historian, you can log up to 4,000 values per second and sync up to 160,000 values per second across your wide area network (WAN).
Intuitive reporting options are also available out of the box. You can quickly set up ad-hoc reports, scheduled reports, predefined reports, and more. VTScada is also optimised for performance with third-party applications, such as OPC servers and ODBC servers.
If you want to enhance the efficiency of your business operations, we are a Scada Software Company that you can contact us today to discuss SCADA options, including VTScada and DIAView SCADA.
Quick Start Tuitorial