Chonburi, Thailand, June 2, 2023- Delta Electronics (Thailand) PCL. showcased its latest energy-efficient automation solutions for low-carbon sustainable manufacturing at a seminar that aimed to share Delta's rich experiences in smart energy and automation implementation with Thai manufacturers at the Amata City Industrial Estate.
The exclusive invitation-only event was held at the Hotel Nikko Amata City Chonburi, opposite the Delta Net Zero Container Showroom, with 60 guests from major multinational and local manufacturers based in the Eastern Economic Corridor (EEC) industrial zone of Thailand. Participants included business owners and managing directors along with managers of factory, facility and production operation and engineers. Target industries included the automotive, electronics, steel, plastic/rubber and food manufacturing industries in Thailand.
In his opening address, Mr. Alan Chou, Delta SEA Industrial Automation Sales Director, welcomed the guests and introduced the company and industrial automation business in Thailand and Southeast Asia. Mr. Kasemson Kreuatorn, Delta Senior Regional Manager for Industrial Automation, gave a special presentation titled " Low Carbon Solutions for Sustainable Manufacturing by Delta". Here he discussed new solutions and technologies to solve energy and efficiency for Thailand's manufacturing sector in the RE100 era.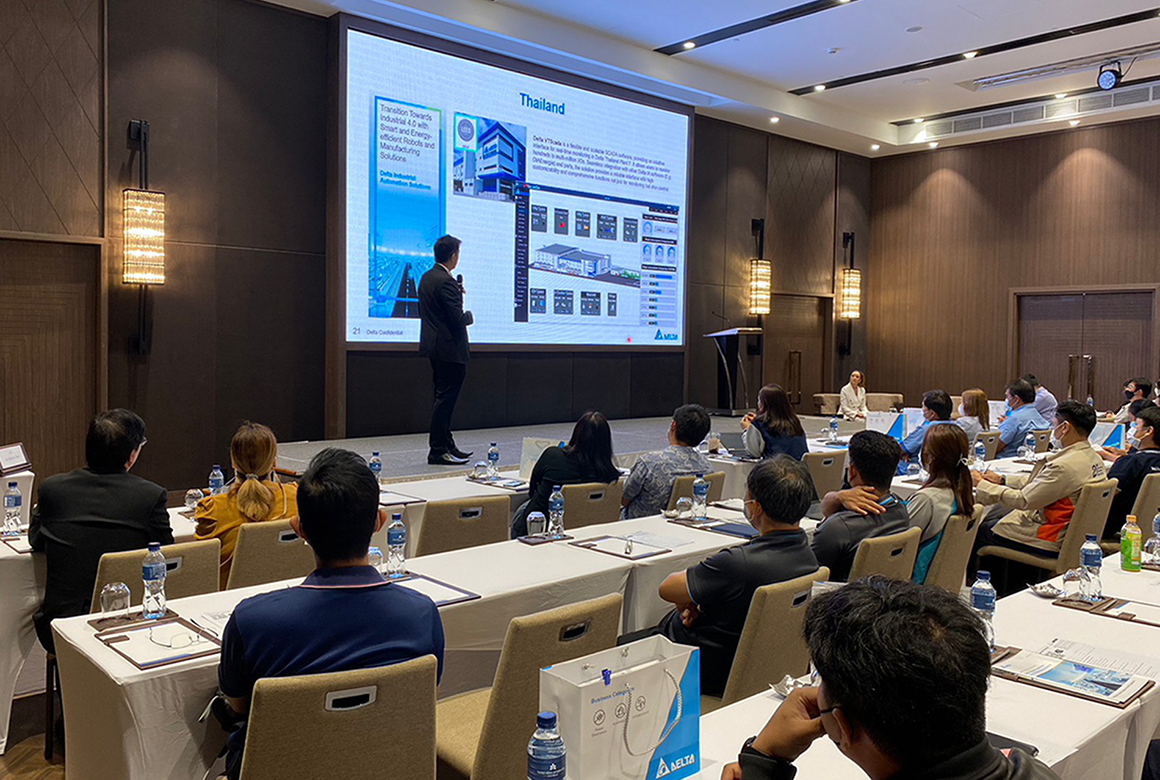 Dr. Natthaneth Daidum, BSI Group Thailand Strategy Manager, gave a presentation titled "Carbon Reduction: Techniques and Methods to Reduce Energy and Greenhouse Gas Emissions According to the ISO 50001 Standards." Mr. Vanti Fan, Delta FA Solution Business Development Manager, gave a product introduction titled "Delta Factory Automation Equipment" and Mr. Sergio Huang Delta SEA IA Team Manager, gave a product introduction titled "Delta Smart Robot."
Delta's smart energy and automation implementation presentations shared cases studies with seminar participants to demonstrate how Delta Integrated Factory Control (Ethernet/IP, Industrial Internet and Cloud) with PLC, HMI, Drives, Industrial Power Supplies and Industrial Robots can enable manufacturing industry professionals to boost production output, reduce cost and add value in their operations. Delta Energy Management and VTScada Monitor and Control Software help facility managers reduce energy consumption and significantly lower their operational carbon footprint.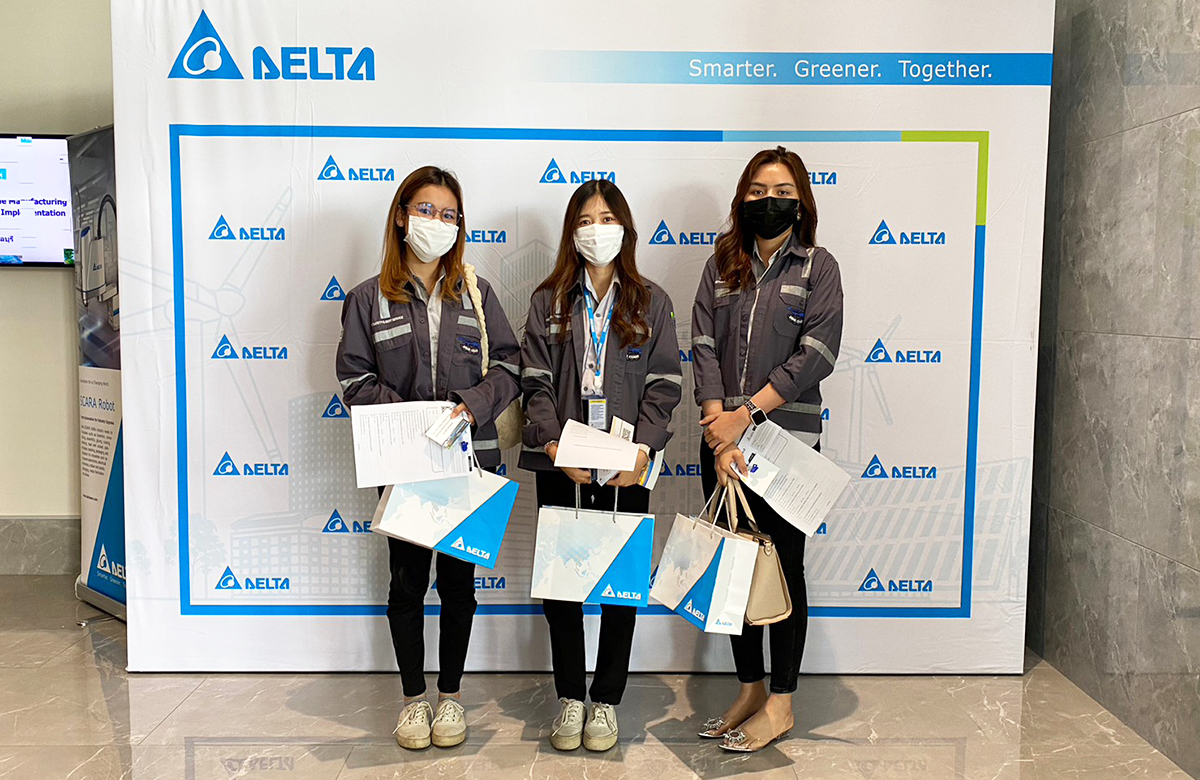 After the presentations, Delta hosted a Q&A session and a Lucky Draw for all attendees. The seminar concluded with a tour of the Delta Thailand Net Zero Container Showroom to explore its solutions for EV charging, building automation, data center, industrial automation, indoor air quality, display and mobile charging.
Delta's Net Zero Energy Solution includes an 11-panel 9.6kWp solar rooftop array and one Delta 40kW wall mount PV inverter that can generate up to 38kWh a day to store in a 57.6kWh battery system for 24/7 usage. A Battery Management System (BMS) enables optimal power consumption by monitoring available energy and controlling power consumption from lighting and the VRV (Variable Regulating Valve) air conditioner according to real usage.
Delta Electronics has a total of 29 green buildings and two green data centers worldwide including two LEED Gold certified green factories in Thailand. As a recognized sustainability leader in Thailand, Delta relentlessly pursues leading innovation for customers, world-class industry standards and a RE100 target of 100% renewable electricity in global operations by 2030. This commitment helps it deliver on the brand promise: Smarter. Greener. Together.