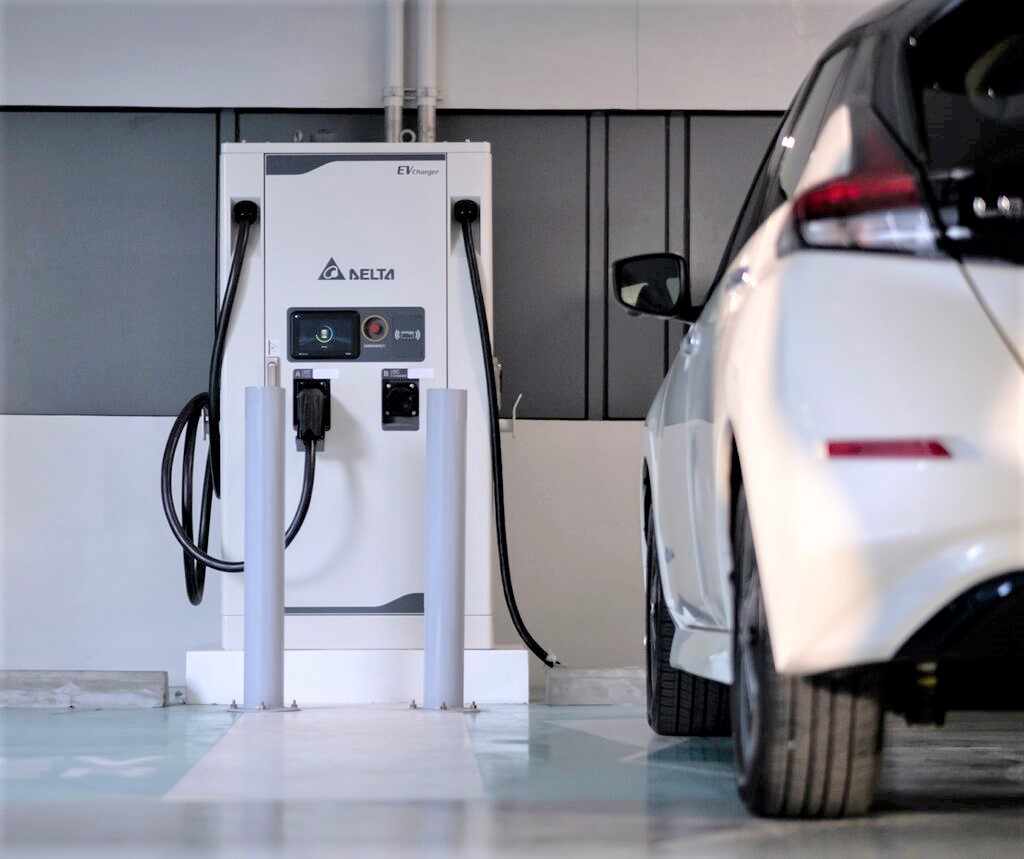 As an automotive manufacturing leader in Southeast Asia with a large domestic market, Thailand is well-positioned in the regional race to adopt clean and sustainable electric vehicles (EVs). Recently, the Thai government approved a package of incentives for 2022-2025 that offers car owners THB 70,000-150,000 subsidies per EV and reduces both excise tax and import duties for EVs.

These incentives not only make EVs more affordable in Thailand, but it's also in line with the country's zero-emission vehicle policy and goal to ensure EVs make up 30% of total auto production by 2030. According to the Business Times, DBS Group Research predicts affordable EV prices along with rising gas prices will prompt a surge in EV demand in Thailand. DBS projects a 1 to 2.5 Baht per km cheaper cost of traveling using EVs in comparison to gasoline engine vehicles.

At Delta, we welcome every step that brings us closer to e-mobility and supports EV drivers who are helping solve issues like air pollution and rising fuel prices. Charging infrastructure is a top concern and a major barrier to EV adoption in Southeast Asia. As a regional pioneer of EV charging innovation, we are busy installing charging stations for a growing list of partners around Thailand.

While you may find several brands of DC fast chargers available around the city, not all "fast chargers" are created equal and charging times may vary wildly depending on the actual power of each charging gun. Delta is confident that our globally-recognized reliability and innovation in fast chargers offer EV drivers the best speed, convenience and ease of use. Today we will take a closer look at:
DC fast charging in Thailand
How Delta fast charging enhances your driving experience
How Delta DC chargers empower station operators
DC fast charging in Thailand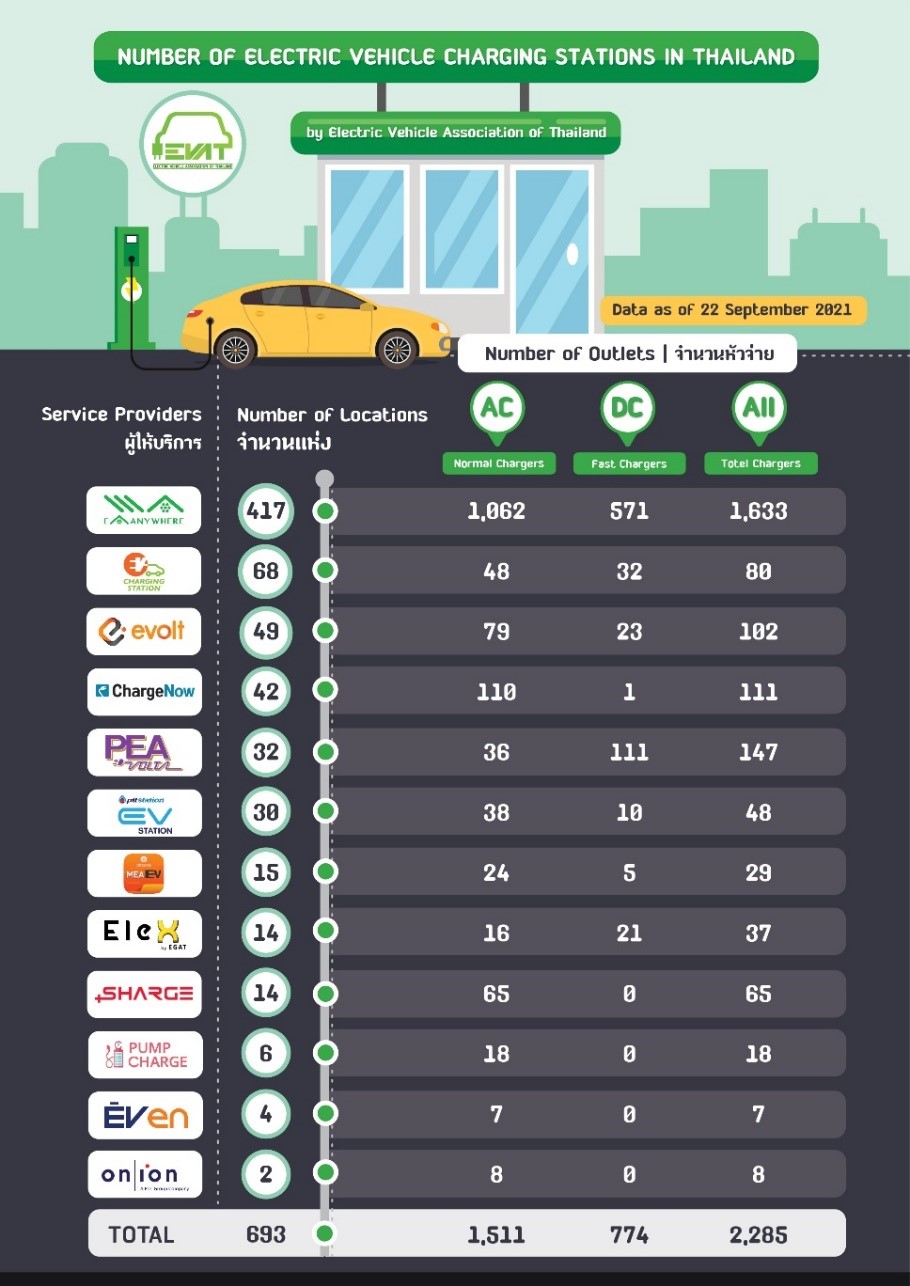 Number of EV charging locations and chargers in Thailand as of September 22, 2021
Image Source: Electric Vehicle Association of Thailand (EVAT)


In our previous EV charging article, we introduced both AC and DC charging and explained their differences in terms of power, speed and station location. Generally, it's a good idea to do the majority of your charging with AC chargers at home or work as this is practical and cheaper than DC fast charging.

However, high-power DC chargers are not practical for home use due to their high power and management requirements. In Thailand, you can use DC fast chargers at public stations at car dealerships, office buildings, malls and gas stations. According to the Electric Vehicle Association of Thailand (EVAT), there are 774 DC fast chargers available in the country as of September 2021.

And with more and more EVs on the roads each year, we need many more DC fast charging stations nationwide. In February 2022, The Nation reported Energy Policy and Planning Office (EPPO) Director Wattanapong Kurowat as saying the National Electric Vehicle Policy Committee's 30@30 policy aims to have as many as 567 EV charging stations with 13,251 fast chargers set up across the nation by 2030. Among these stations, 505 stations with 8,227 chargers should be located in large cities and 62 stations with 5,024 chargers should be located in highway areas.


How Delta fast charging enhances your driving experience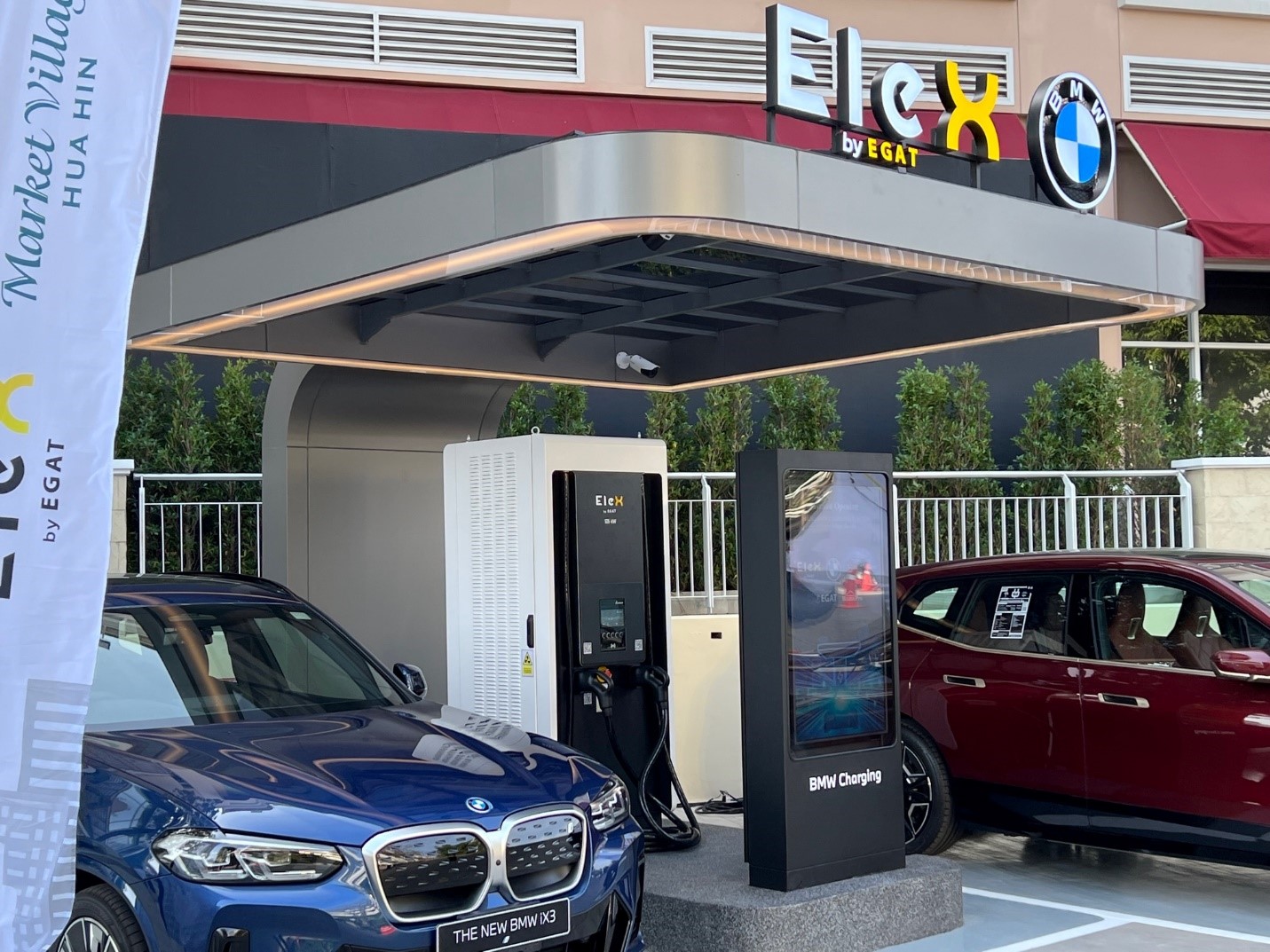 Delta 200kW Ultra Fast Charger station at Hua Hin Market Village

In a previous article, we shared Delta's experience implementing the first ever DC Ultra Fast Charger (UFC) in Southeast Asia. While many public DC quick chargers in the region only provide 50kW power output per vehicle, Delta's breakthrough UFC, now available in Thailand, packs up to 200kW and boasts AC/DC charging for up to 4 cars simultaneously – a technological feat unmatched by other brands. You can experience the power of our UFC at your favorite outing spots like Market Village Hua Hin and Midwinter Khaoyai Restaurant.

As fast charging takes off in Thailand, many users will notice the actual speed of many "fast chargers" in the country is not very impressive. These chargers may claim a high total output power, but in reality they only can deliver under 100kW per charging gun. For drivers on the move, time is money! DC charging at a public station costs more than AC charging at home because it's supposed to be faster. What's the point of waiting 30 minutes for a "fast charge"?

Fortunately for Thai drivers, Delta chargers don't have a "Slowgate" problem because we simply don't cut corners when it comes to design, build and materials. Unlike other chargers in Thailand, Delta's Ultra Fast Charger is made in Europe at our Slovakia plant to meet the rigorous standards of the European and US markets.

We prioritize safety, reliability and ease of use and our superior hardware and software enable us to outperform other models currently in Thailand. We give you the exact same experience our customers enjoy in Europe, the US, Japan or Australia.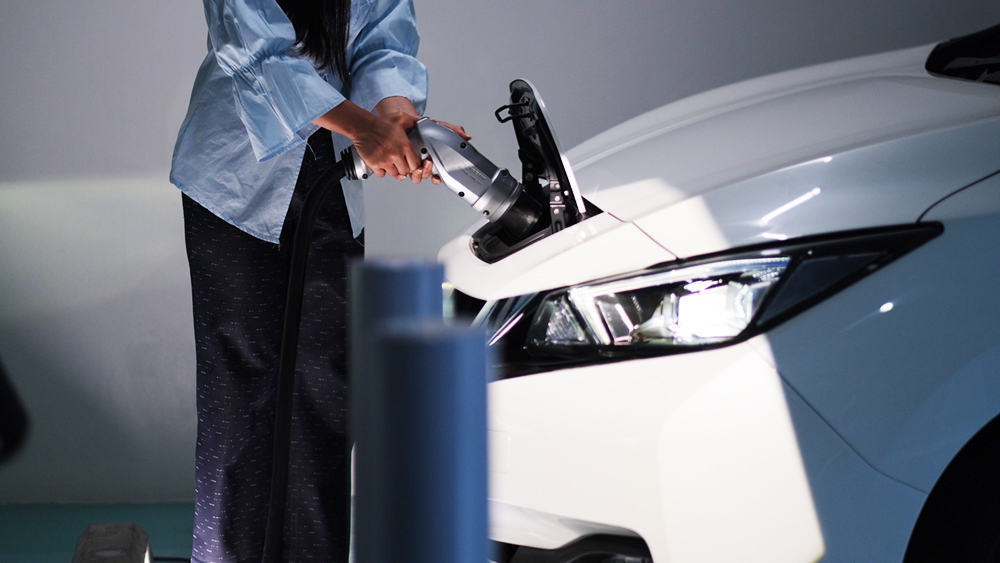 The key to the Delta UFC's superior performance is our innovative non-liquid cooled 400A high-power CCS cable/connector system that is much more powerful, efficient and lightweight than other liquid-cooled chargers in Thailand.

With a 400A charging current, the charging station efficiency can be improved up to 1.2% compared to a standard liquid-cooled cable system due to the reduced copper loss (this is even without taking the additional power consumption of a cooling system into account).


How Delta DC chargers empower station operators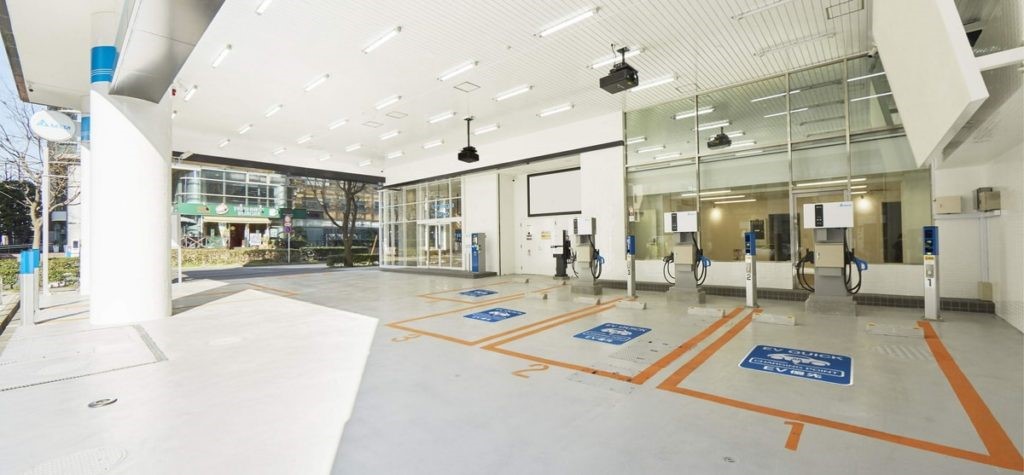 Delta EV charging station at Yokohama
Delta's UFC200 have 94% power efficiency and add a 100km driving range for next-generation CCS EVs within roughly 8 minutes of charging (CHAdeMO charging is up to 62.5kW power) making them a perfect choice for public charging stations at highway service stations, parking lots, city gas stations and fleet/logistic transportation hubs.

Charge Point Operators (CPOs) can get a quick return on their investment with the UFC and a future-proof system thanks to its scalability. It supports charging voltages of up to 1000V, while the platform's modular concept enables it to scale up to 200kW. You can optimize CAPEX on your entire fast charging network using a single platform with different power configurations. It is specifically designed to easily install and upgrade power capability with additional rectifier modules.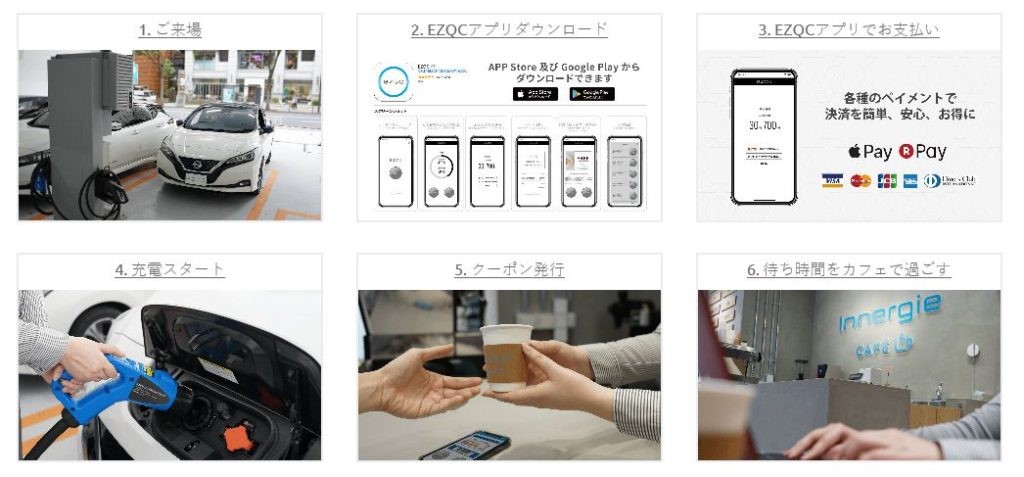 Delta's DC chargers have easy-to-use LCD touchscreens with ample protection from sunlight and heat and a convenient RFID card payment function. In Thailand, our sales and service team offers operators full support including consultation, installation and after service.

DC EV chargers are a major source of power consumption so we also integrate them with other energy infrastructure including backend management, energy storage, power protection and even solar energy inverters.

By investing in green innovation, you can guarantee reliable daily usage while achieving long-term reductions in your operating cost and improving your operation's energy efficiency and revenue from usage.


Taking the next step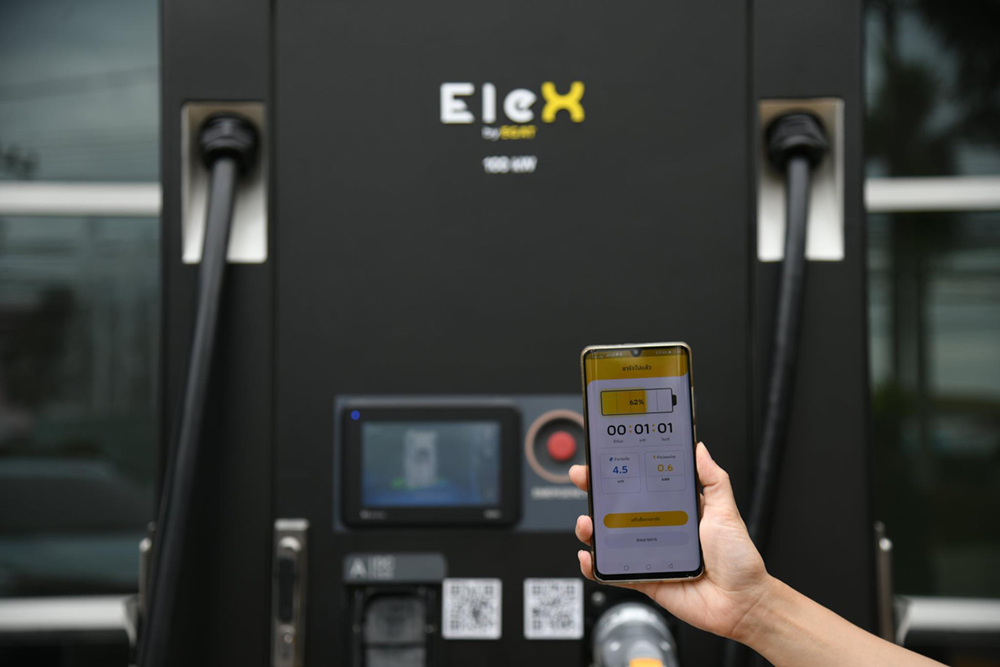 Delta DC fast charger supports EV driver experience and Thai station operators
Image source: EleX by Electricity Generating Authority of Thailand (EGAT)

The key takeaway for EV drivers in Thailand is to try out different DC chargers yourself. You'll find that not all "fast chargers" are created equal. We welcome you to experience Delta's DC fast chargers and compare them with other models out there. Find the best charger for your EV!

For EV charging station operators, you can choose a scalable and modular DC charger with integrated management as a future-proof solution. We offer much more than just sales, Delta is a well-established electronics company with manufacturing and R&D here in Thailand.

Our local engineering team is here to support you in everything from survey and installation to after service. Explore our portfolio and get in touch with our Thai sales team at: ev.det@deltaww.com or call +662 709 2800#5808

If you are interested in EVs and EV charging you can also learn more about EVs by watching this fun video that explains how EV charging works.

Let's unleash the power of DC charging in Thailand to enjoy a cleaner environment with the thrill of electrified driving.