Bangkok, Thailand, June 13, 2019- Last month's milestone partnership between Nissan in Thailand and Delta offers charging solutions for homes and public places around the country and presents exciting opportunities for everyone to enjoy a healthier green lifestyle with Electric Vehicles (EVs).
Setting up the charging infrastructure for EVs is vital for Thailand's dream of electrification. And as the official EV charging provider for the world's bestselling EV-Nissan LEAF, we get plenty of questions from people who want to charge their EV or set up a charging station at home or at work.
So today we'll discuss how you can get the most out of the charging options available in Thailand's emerging EV charging landscape and why Delta is a natural charging choice for this nation's green generation.
AC Charging at Home or Work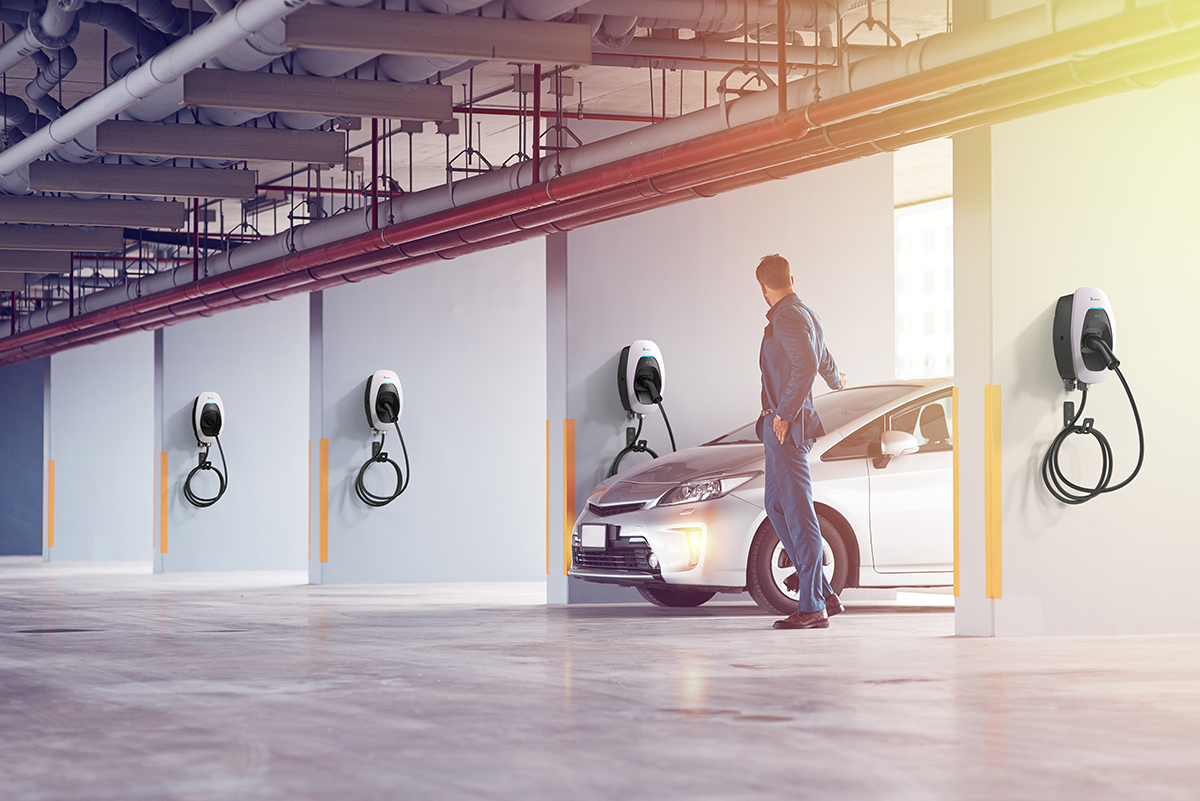 Alternating Current (AC) EV charging at home or at your workplace uses the AC electricity directly from the grid. According to the Metropolitan Electricity Authority (MEA), which sets the installation standard for EV charging equipment in Thailand, Mode 1 charging is currently unavailable in Thailand. This means you may need to install a special outlet for Mode 2 charging with your EV's cord charger.
You can also install a more powerful AC EV charging station for faster Mode 3 charging. For example, Delta's AC Mini Plus EV Charger (7.36kW) can cut charging time for the LEAF to six hours. This makes it a perfect choice for overnight charging. You can plug in your charger when you return in the evening and it will automatically stop charging when it is complete. The next morning you'll have plenty of power for your daily commute.
Setting up your AC charging is easy with Delta. Our local experts will help you do an on-site survey and install a Mode 2 power outlet for your EV's cord charger or a Mode 3 AC EV charging station. Delta AC chargers also have easier load settings at 6 A, 16 A, 20 A and 32 A to match the electricity meter rating of your home.
DC Charging at Public Charging Stations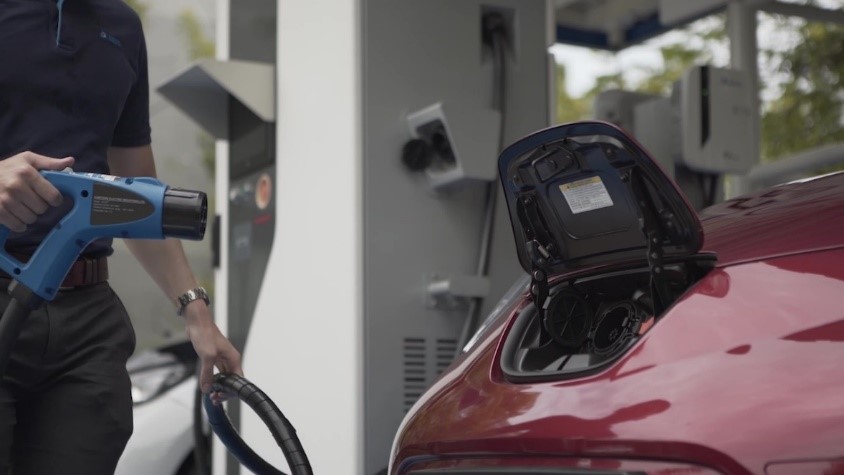 Thailand's Mode 4 charging is with high voltage Direct Current (DC) fast chargers. Delta is one of the pioneers of DC fast charging in the country with installations at the MEA and Thailand Automotive Institute (TAI) pilot charging stations. As part of its partnership with Nissan, Delta is installing 25kW and 50kW DC fast charging stations alongside AC chargers at LEAF-certified dealerships across the country.
As an EV driver, you can take advantage of this nationwide DC fast charging station network for road trips upcountry. And if you operate a charging station, you can leverage the modular and future-proof system design of Delta's DC chargers to upgrade power over time to match your customer's needs and your business growth.
The Difference Between AC and DC Charging

During AC charging, AC electricity goes through your EV's onboard charger which converts it to DC power for storage in the EV battery. The onboard charger's capacity determines how much power your EV can charge at and how long it takes.
In DC charging, the charger converts the grid's AC electricity to DC electricity and directly charges the EV battery without using the onboard charger. Because there's no power limitation from the EV's onboard charger, a DC charger can charge faster than an AC charger. Delta's DC quick chargers only take 20-40 minutes to charge an EV.
Simple, Fast and Safe EV Charging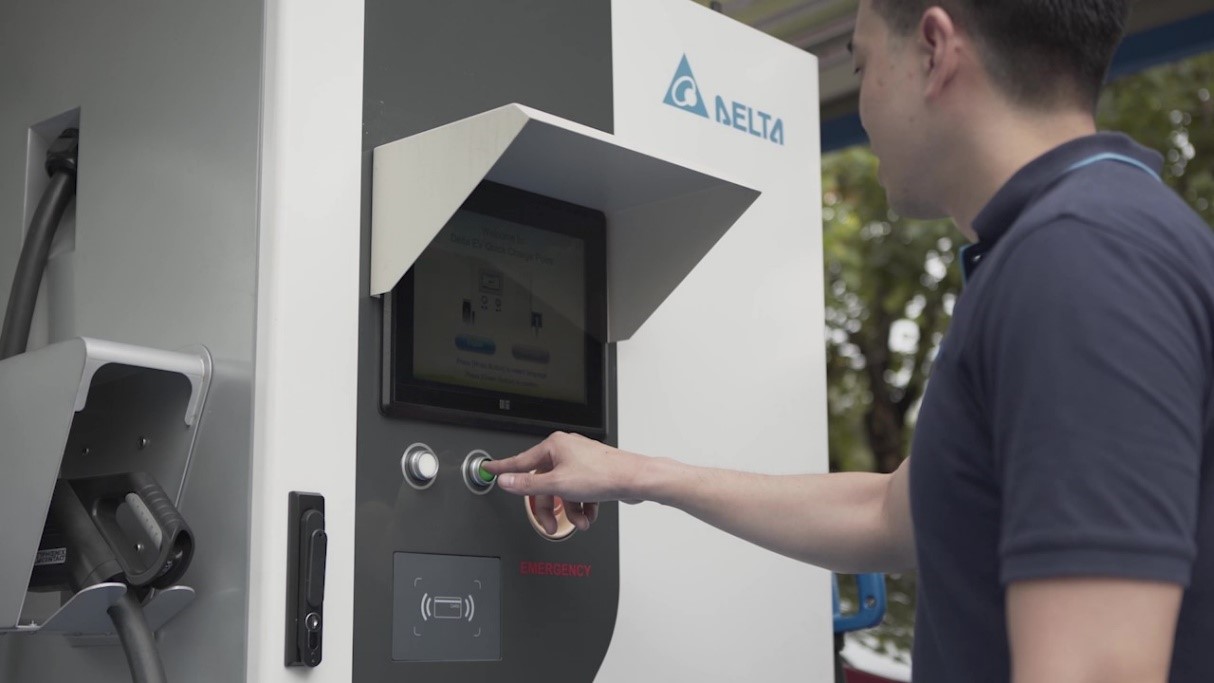 To operate Delta's chargers, just swipe your charging card to verify, plug the charger's charging head into your EV outlet and press some buttons. The EV and charger will communicate with each other, then check the safety system and battery status before automatically starting the charge.
A single DC charge will only reach up to 80% of your battery capacity for safety and battery protection. It's generally a good idea to charge before your battery power goes under 20% and stop at 80% to store power generated from regenerative braking while you drive.
Besides ease-of-use, safety is a top priority in EV charger design. Delta's AC and DC EV chargers have IP55 rated weatherproof casing and comprehensive electricity protection systems for safe operation in the hot and wet conditions of tropical Thailand.
Delta EV Charging Solutions for Thailand's Green Generation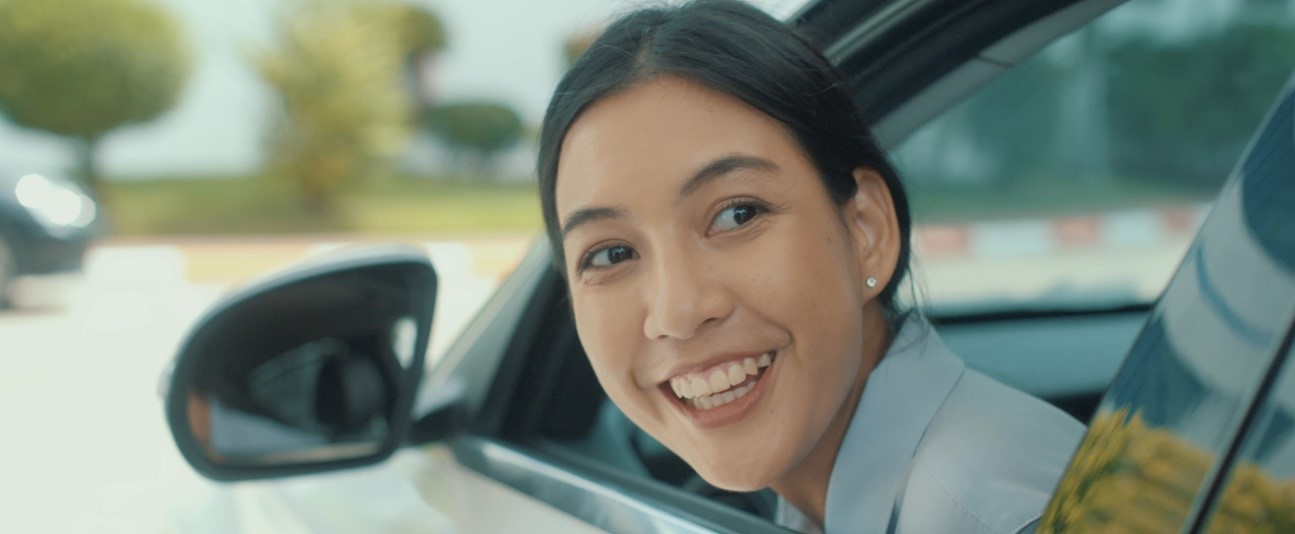 Whether you're a trendy enthusiast or just someone who wants a healthier environment for your family, the fact is we all want to improve our lives through innovation. Delta is rolling out total charging solutions that include AC Chargers, DC Quick Chargers and Site Management Systems with excellent local service, because we support Thailand's early adopters who will win over the undecided and share the benefits of green transportation.
You can drive EVs across the country with confidence supported by our world-class chargers with installation services, warranty and liability coverage unmatched by any brand in the Thai market. Delta's user-friendly charger design is for everyone in the family to easily and safely charge and our 24/7 hotline call center has nationwide coverage.
Delta's leading expertise in power conversion and management guarantees high-efficiency and an excellent charging experience for EV owners in the USA, Europe, Asia, India and Australia. And in Thailand, we leverage our end-to-end solutions to take pole position among EV charging suppliers. Because who wouldn't prefer to get consultation, delivery, installation and service from a Thai-speaking expert?
Powering Thailand's Green Future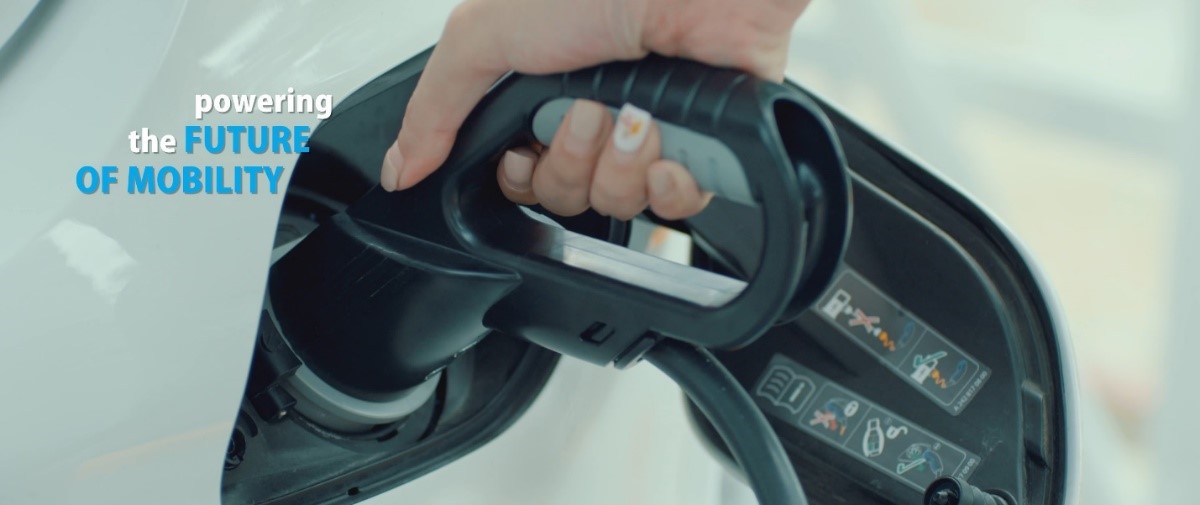 Empowered by Delta's EV charging solutions, you can confidently blaze a trail for EVs in this nation to protect our natural heritage, enrich your life and gift your children with a livable and healthy future.
That is why Delta believes its EV charging solutions are the natural choice for all of us in Thailand's green generation who are ready for a sustainable tomorrow.