Bangkok, Thailand, December 7-8, 2022 – Delta Electronics (Thailand) PCL. showcased Thailand's first 8K documentary with the ultra-high resolution Digital Projection INSIGHT Laser 8K, the world's first 8K laser projector, at the Adman Awards & Symposium 2022. Delta Thailand collaborated with Thailand Entertainment Creators Network Association (TECNA) to produce the country's first 8K documentary titled "Hues of Faith" which offers audiences a brilliant visual journey through the colorful history and culture of Northern Thailand.
The Adman Awards & Symposium is an annual advertising and content-creating industry event hosted by the Advertising Association of Thailand since 2004. The 2022 event is held at Samyan Mitrtown, Bangkok under the theme "Shift Happens" and aims to drive and inspire fresh ideas and strategic directions to conquer business challenges going forward.
At the event, Delta displayed the Hues of Faith 8K documentary and other films to attending marketing and creative communications practitioners, SMEs, entrepreneurs, academics and students in film, music and creative fields. The INSIGHT Laser 8K projector provides an ultra-high 8K resolution (7680 X 4320) of 33 million pixels through 25,000 ANSI lumens of solid-state laser-phosphor illumination.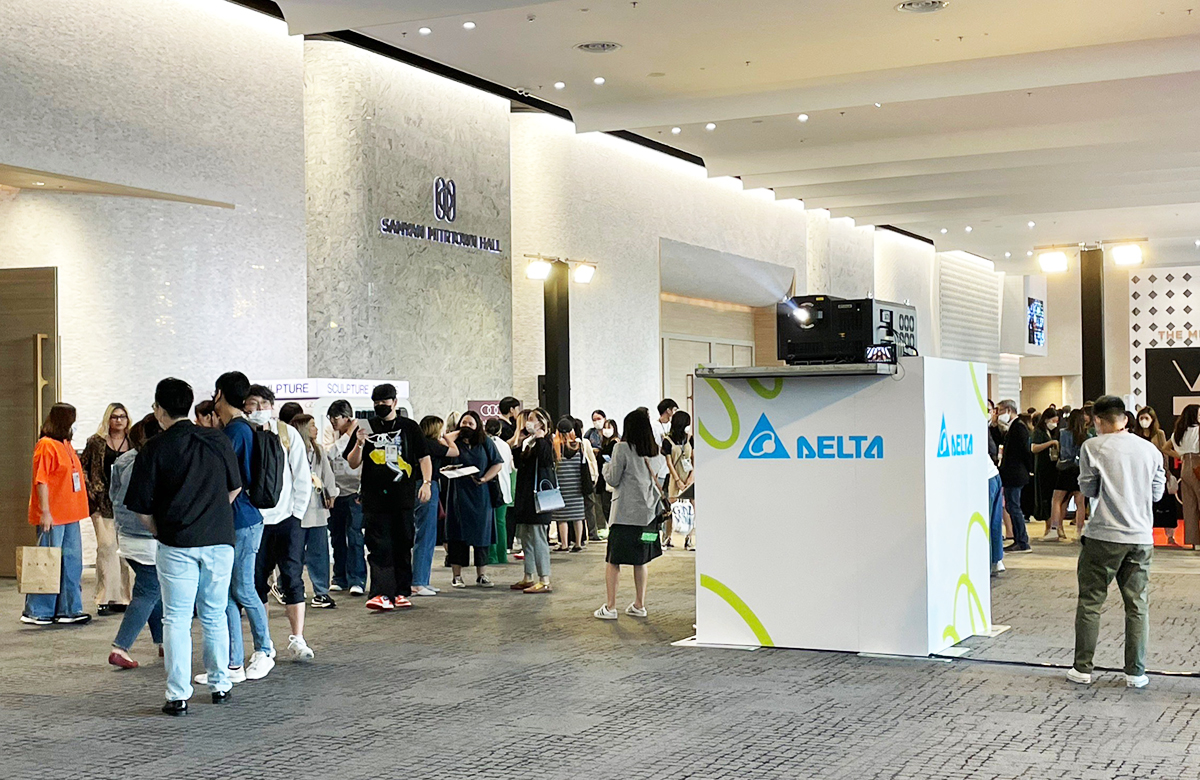 Delta has collaborated with Digital Projection, a subsidiary of Delta Electronics, to design and manufacture the world's first 8K DLP Laser projector. The flagship projector is the ultimate solution for the most elaborate medical, scientific and immersive visualization and large venue applications.
In addition to the resolution and brightness performance, it uses proven DLP technology incorporating 3x 1.38" DarkChip™ DMD™ chips and Digital Projection's ColorMax™ technology to ensure superb color accuracy and black levels. These are especially vital imaging characteristics when matching projectors in tiled or blended applications.
In 2021, Delta Thailand launched of Digital Projection INSIGHT Laser 8K for the Thailand market at the 50th anniversary celebration of its parent company, Delta Electronics, Inc. The anniversary celebration at Siam Paragon, Bangkok featured a theater screening of "Water with Life", an award-winning 8K environmental film produced by NHK Enterprises for the Delta Electronics Foundation, which underscores the importance of water conservation.