Bangkok, Thailand, December 1-12, 2022 - Delta Electronics (Thailand) PCL. showcased the DC City Charger to support e-mobility at the booth of AUTOINFO, organizer of the Thailand International Motor Expo 2022. Delta's 100kW DC City Charger offers electric vehicle (EV) drivers simultaneous fast charging making it an ideal solution for public charging stations.
The 39th Motor Expo or Thailand International Motor Expo 2022 is held on December 1-12, 2022 at the IMPACT Convention Center in Bangkok. The event featured the latest car and motorcycle models including a growing number of EV models for the Thailand market. This year, EVs are attracting strong interest from Thai consumers due to rising gas prices and government incentives.
To support the growing number of EVs in Thailand, Delta delivers energy-efficient EV charging solutions including AC chargers, DC quick chargers and Site Management Systems. Delta supported the booth of AUTOINFO Online, a media company of International Media the organizer of the Motor Expo, with a showcase of the powerful and versatile DC City Charger.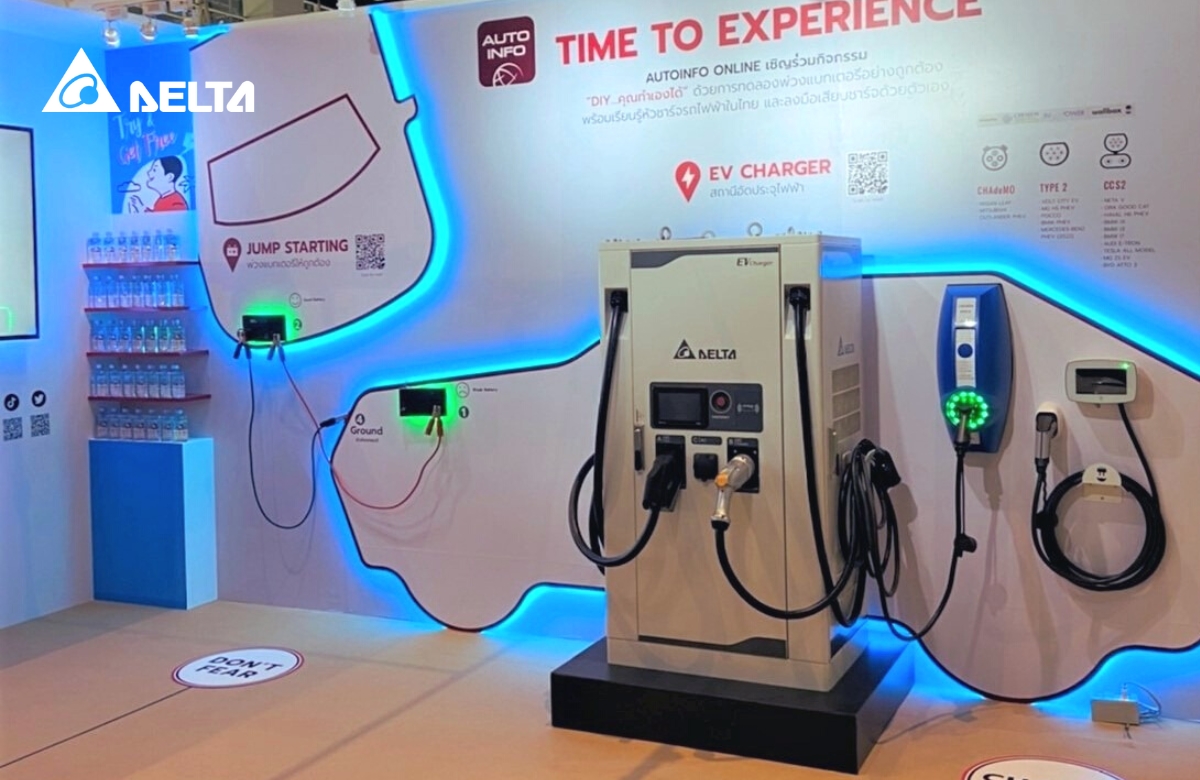 Highlights of the Delta DC City Charger include:
• 94% power efficiency
• Dynamic load distribution for simultaneous fast charging
• Small footprint to save space
• ISO 15118 compliance for easy management
• OCPP protocol for backend system integration
During the annual automotive event, Delta experts were on-site to explain how the company's AC, DC and V2X EV charging enhance the EV ownership experience in Thailand both at home and at public charging stations.
Delta EV charging solutions support Thailand's goal for a low-carbon society with seamless integration with its renewable energy and energy storage systems that help customers save electricity bills and reduce pollution.