Bangkok, Thailand, December 20, 2021– Delta Electronics (Thailand) PCL. received the 2020 and 2021 Thailand Energy Award (TEA) in five categories at a special awards ceremony held in the Bangkok International Trade & Exhibition Centre (BITEC). Due to COVID-19, the 2020 and 2021 TEA awards ceremony are combined in this special ceremony by the Department of Alternative Energy Development and Efficiency (DEDE), Ministry of Energy.
At the ceremony, H.E. Mr. Supattanapong Punmeechaow, Deputy Prime Minister and Minister of Energy, presented the following five awards to Delta Thailand management:
2020 Thailand Energy Awards
1. Energy Personnel Award: Executive of Designated Factory. Received by Mr. Hsieh Shen-yen, Former Delta Electronics Thailand President.
2. Conservative Energy Award: Designated Factory (Delta Plant 6). Received by Mr. Vichai Saksuriya, Delta Thailand VP of HR & Administration.
3. Renewable Energy Award: Off-Grid Alternative Energy Project (Delta Plant 6 Solar Rooftop Project). Received by Mr. Pitisook Chitkasem, Delta Plant Administration Director.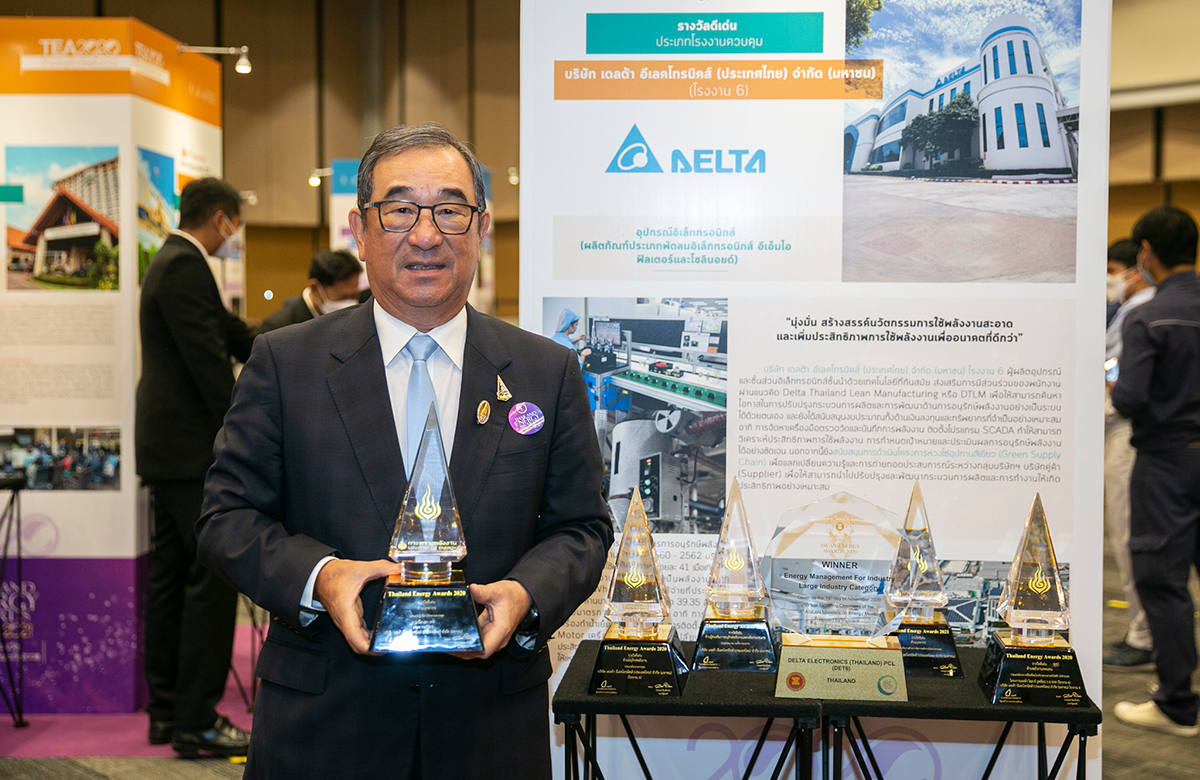 2021 Thailand Energy Awards
1. Energy Supporter Award: Association, Organization, Agency (Private Sector). Received by Mr. Sattham Rukbumrung, Facility and Administration Manager of Delta Plant 6.
2. Energy Personnel Award: Energy Management Team for Designated Factory (Delta Plant 5). Received by Mr. Saroj Ruangsakulraj, Energy Management Manager.
Speaking at the ceremony press conference, Mr. Pitisook Chitkasem said, "Delta has participated in the Thailand Energy Awards for nine years and received 12 awards. Energy saving is a part of our DNA and teamwork enables our ongoing success. We appreciate our management for resources and are proud to receive these awards as we develop our community and Thailand."
Previously, Delta's 2020 and 2021 Thailand Awards were announced online. The official awards ceremony was postponed to comply with COVID-19 prevention measures in Thailand. Please click the links for more details: Delta 2020 Thailand Energy Awards, Delta 2021 Thailand Energy Awards.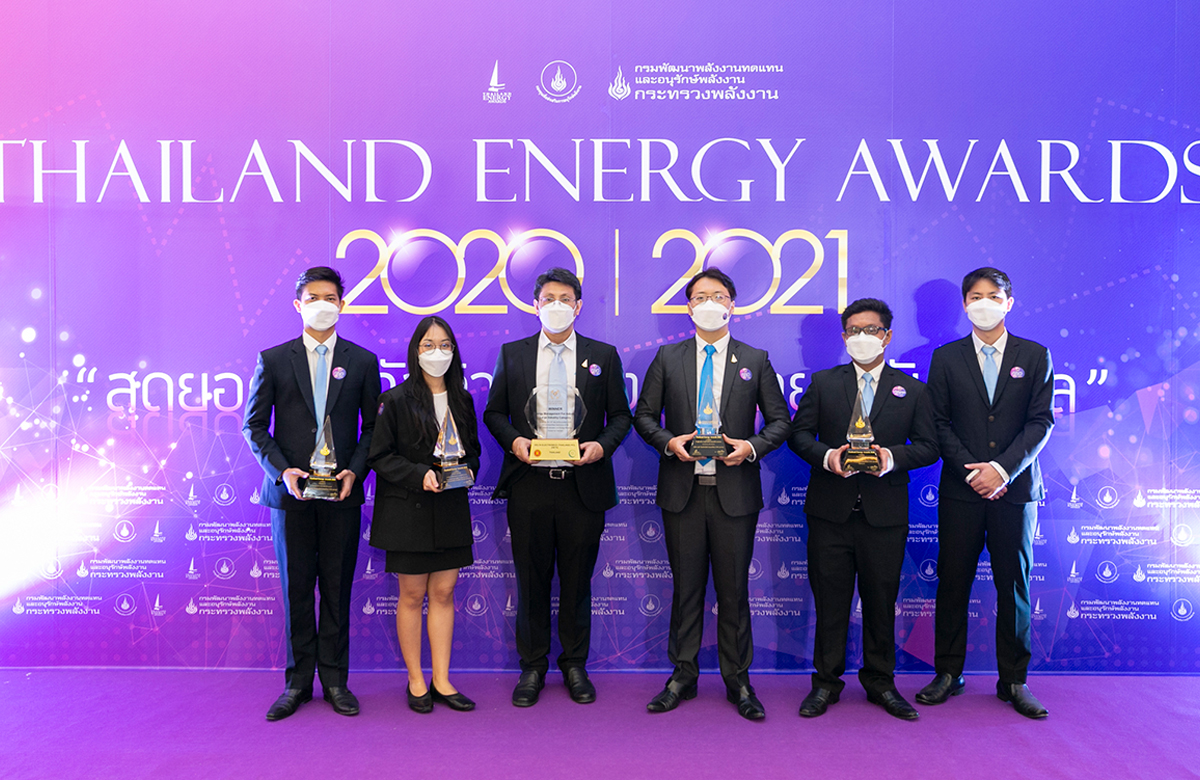 This is the sixth year for Delta to win the prestigious sustainability award from the Ministry of Energy in recognition of factories, buildings and individuals that demonstrate responsible use of energy resources for sustainable development. Delta has Thailand Energy Awards in 2013, 2017, 2018, 2019 and 2020.
As a sustainability-focused and global corporate citizen, Delta leverages its core competencies in power management to develop and promote energy-efficient and sustainable operations. Delta Electronics has a total of 29 green buildings and two green data centers around the world, including two green factories in Thailand with LEED Gold Certification from the U.S. Green Building Council.
TAGS:#award