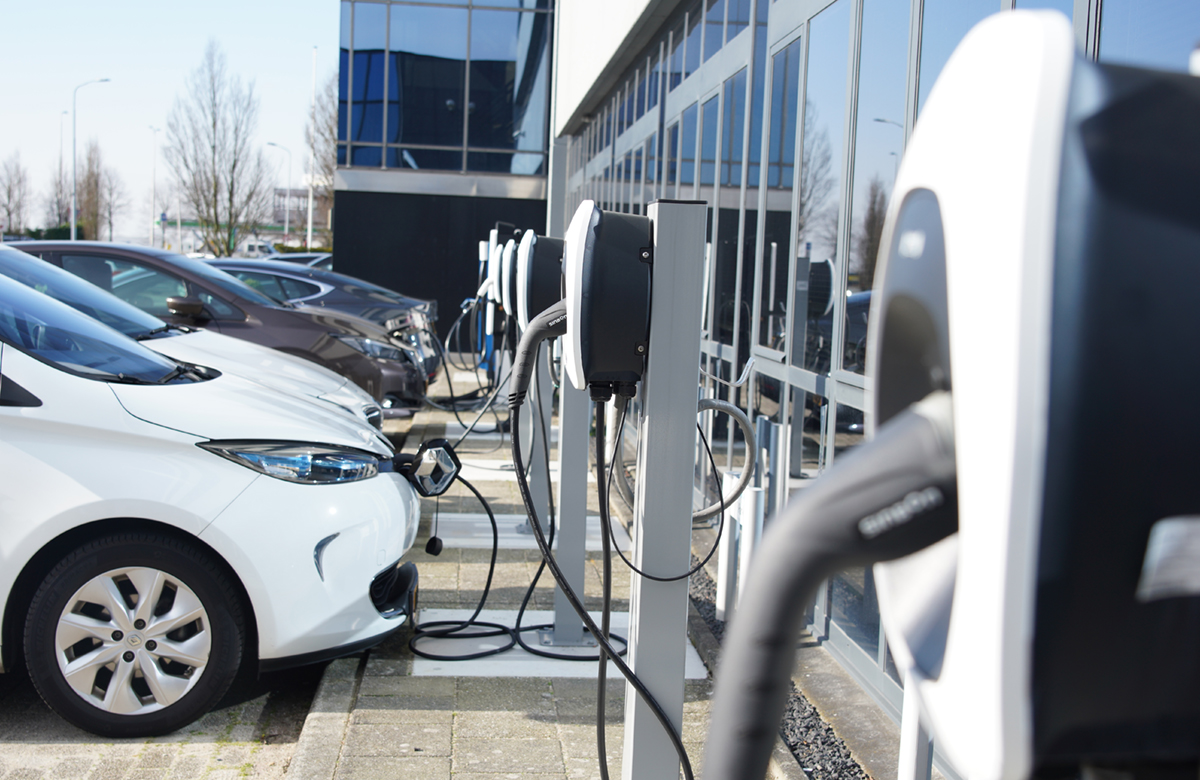 By Delta Electronics (Thailand) PCL.
Thailand is often called the "Detroit of Asia" due to its position as the largest automotive manufacturing nation in Southeast Asia (SEA) and its large trend-savvy domestic market. So, it's no surprise that the EV craze is taking this country by storm. According to a July report by Counterpoint, Thailand accounted for over 75% of battery electric vehicle (BEV) sales in the SEA region during Q1 2023. Overall, SEA passenger BEV sales grew by almost 10 times Y-o-Y in Q1 2023, according to Counterpoint's SEA Passenger Electric Vehicle Model Sales Tracker.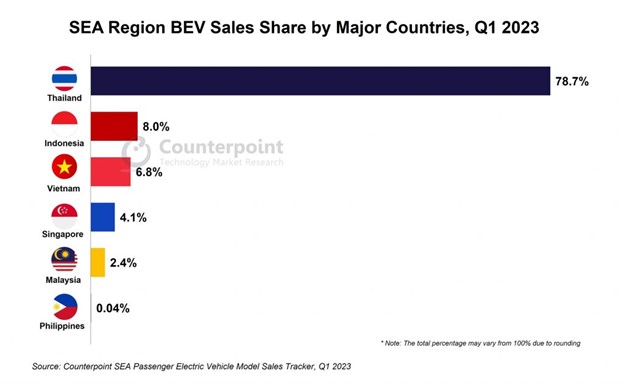 The Nation reported that from January-June 2023, Thailand registered 43,045 units of BEVs, a growth of 487.65% compared to the same period last year. Meanwhile, Hybrid Electric Vehicles (HEVs) increased by 41.02%, with 46,140 units, and Plug-in Hybrid Electric Vehicles (PHEVs) increased by only 5.46%, totaling 6,272 units.
A key factor given for the surge in BEVs is government incentives with the current EV 3.0 policy offering up to 150,000 baht per EV. As the measures are set to expire on December 31, 2023, the National Electric Vehicle Policy Board (EV Board) is urging the government to pass the EV 3.5 package, which includes provides subsidies of approximately 100,000 baht per vehicle for imported EVs and requires car manufacturers to establish EV manufacturing plants in Thailand at a ratio of 2-3 times the number of imports.,
With new EVs hitting Thailand's roads at an unprecedented rate, we will need to ramp up the setup of public charging stations in addition to AC home chargers. Delta certainly has our work cut out for us, but fortunately we have a little help from our friends. Over five years ago, we started working with the Thailand Automotive Institute to validate our chargers for the Thailand technical standards. Delta also partnered with automotive brands to introduce EVs in the Thai market to offer charging stations at dealerships. Today, we provide EV chargers to top Charge Point Operators (CPOs) across the nation.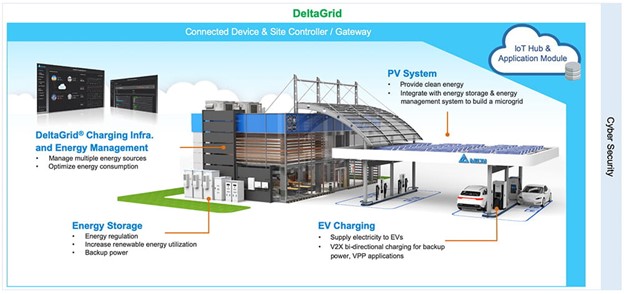 However, the huge increase of EVs and chargers means we can no longer ignore the elephant in the room-our electric power grid. The truth is our power plant generation and grid distribution of electricity was never designed to handle the huge demand of electricity consumption from EV charging. Revising the national grid requires a lot of time and investment but EVs are already on the roads. Today, we will see how Delta's integrated Energy Infrastructure solutions can support EV charging in Thailand today:
User-centric and future-proof EV charging
Tap into renewable solar energy
Full security with energy storage and management
User-centric and future-proof EV charging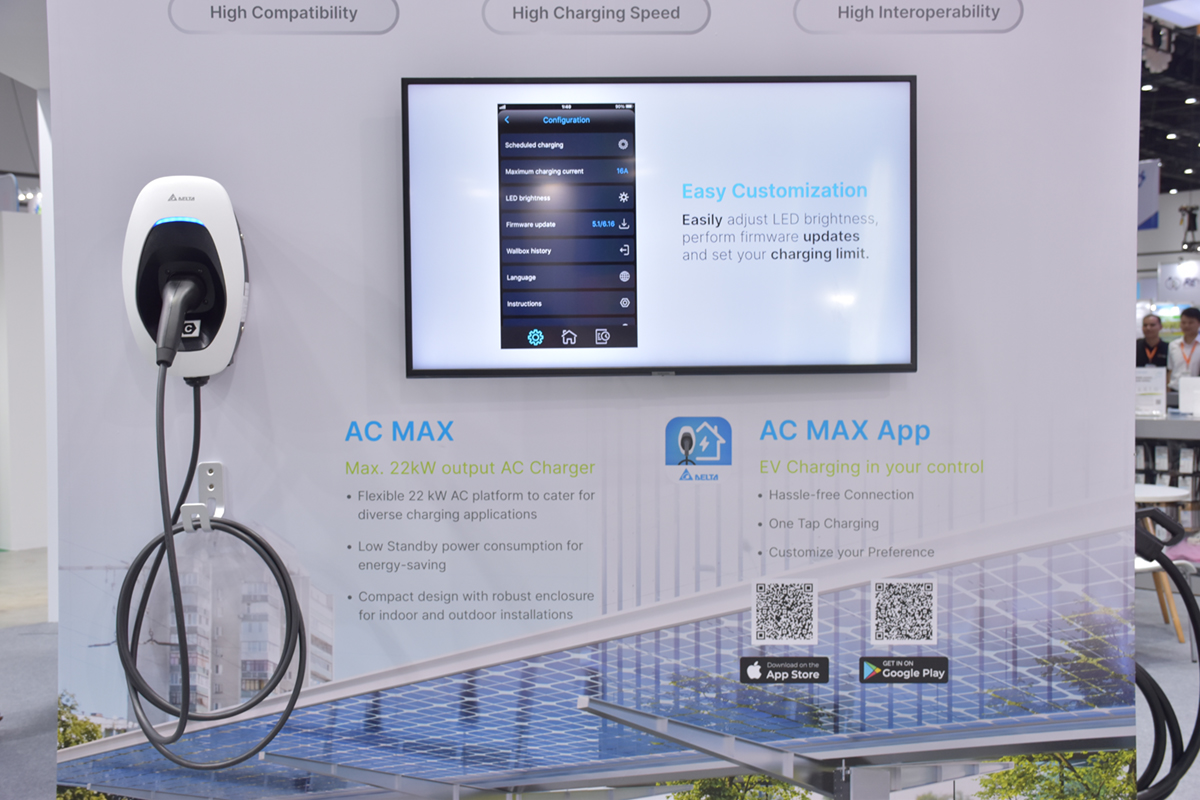 In our previous EV charging article, we introduced both AC and DC charging and explained their differences in terms of power, speed and station location. EV drivers in Thailand users can now use the Delta AC MAX mobile app (download from Apple App Store and Google Play ) to charge with one tap and customize their charging preferences. Meanwhile, professional installers can use the app to get simplified configuration and commissioning and operators can get over-the-air firmware updates and diagnostics files for maintenance.
In Thailand, you can use DC fast chargers at public stations at car dealerships, office buildings, malls and gas stations. The Delta Ultra Fast Charger (UFC) 200kW is a top choice for well-established and forward-looking charging station network providers looking for a premium grade charger with a scalable design and unmatched reliability of an original management software. The UFC is made in Europe meeting European standards and with a modular 200kW platform that can increase power to meet the trend of increasing EV battery capacity.
2. Tap into renewable solar energy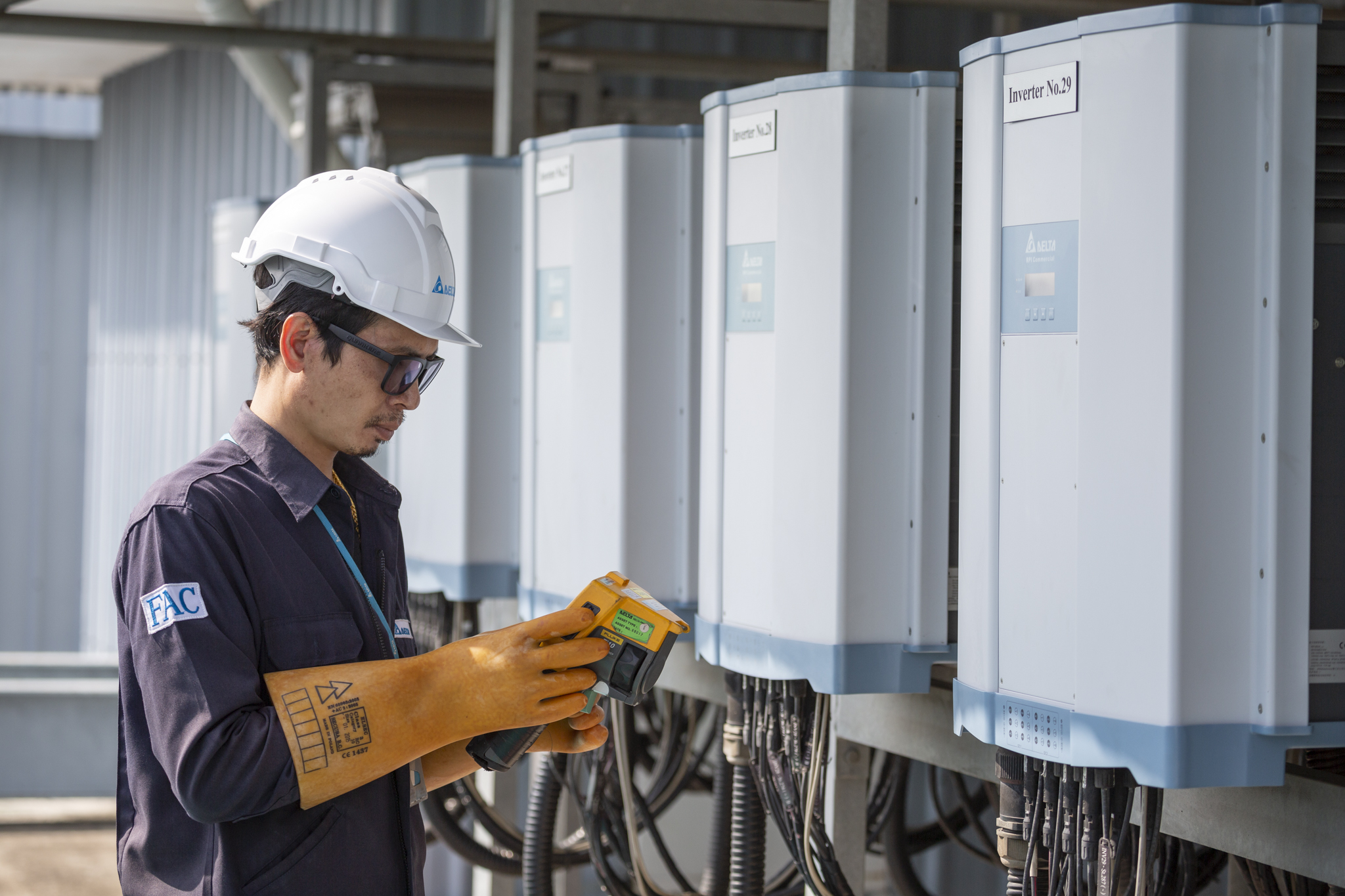 EV chargers are a major source of power consumption drastically increasing the load of the building or parking lot. Solar arrays on building rooftops and parking lots as built-in roofs can provide additional energy to support power from the grid.
In Thailand, Delta offers the M100A_280 and M50A_260 3 phase inverters for commercial applications. This is a 100kW and 50kW inverter in the same design and housing that is able to reach 98.7% peak efficiency, 98.4% and over 98.3% Euro-efficiency respectively over converting PV energy.
3. Full security with energy storage and management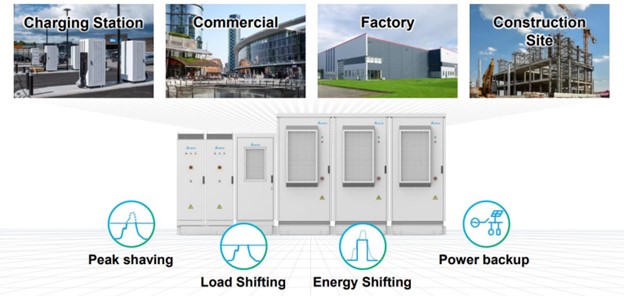 Delta approaches the challenge of supporting EV charging by designing charging stations with grid power and solar, energy storage and energy management as a smart micro-grid. This provides operators with the reliability and flexibility to support and scale operations fast for optimal CAPEX and running cost.
As EV sales spike in Thailand, charging station operators must move fast to seize business opportunities and roll our station networks. That's why the Skid Solution is a pre-assembled and tested all-in-one energy storage solution for rapid installation.
Success case at Delta Europe headquarters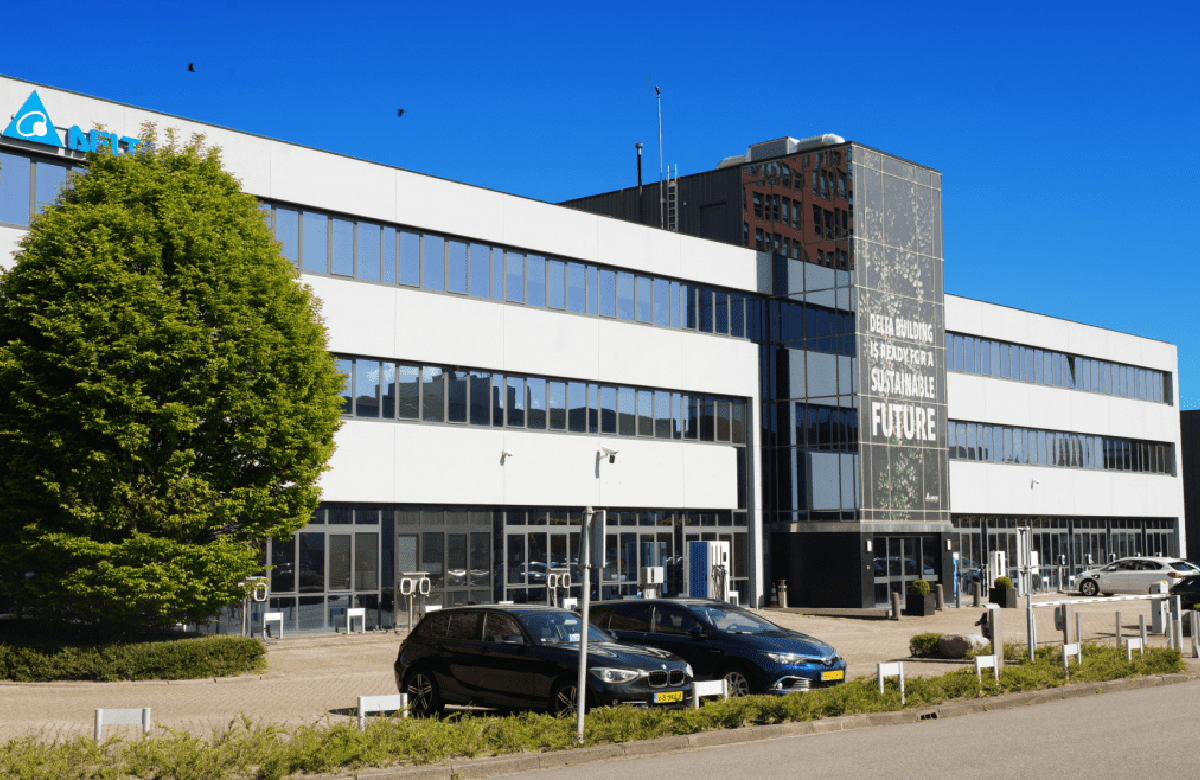 One successful example is at Delta's Europe headquarters in the Netherlands. The building is over 35 years old, long before EV charging existed, and power configuration was limited. Delta installed 16 chargers in the building's parking lot by leveraging rooftop PV and energy storage systems. Since activation, there have been zero power overload incidents, and the building's total energy cost has been reduced by 15.64%.
The key to this success lies in the implementation of DeltaGrid® EVM, an EV charging management system that leverages software and AI in energy deployment to consolidate smart charging. It is one of the few charging management systems on the market to integrate chargers, PV, energy storage, and load management in a single platform.
In this project, the Delta team first analyzed the curve of historic electricity use and predicted the EV charging demand before taking a series of actions. First, they installed 16 AC and DC chargers that can simultaneously charge 24 EVs. To help cope with the anticipated electricity demand, a 50kW rooftop PV system was set up to generate approximately 42,300kWh of green electricity each year. Then, an energy storage system with 100 kW output power was installed to store up to 293kWh of electricity. Finally, the DeltaGrid® EVM was implemented as the core charging management system to regulate EV charging and solar power generation and energy storage.
Realize EV charging with DeltaGrid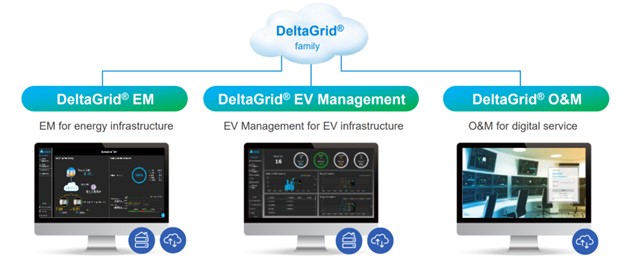 We hope this brief introduction shows you that the EV transformation is not a faraway dream. Electrification is happening today with proven technologies that are powering green business of Delta customers around the world. Delta's key advantage in the EV charging and green energy space is our original turnkey energy management system DeltaGrid®.
In contrast to conventional charging management systems that focus on equipment monitoring, EV Management is a unified system that manages and controls chargers, electrical load, solar power generation, and energy storage. Thus, it achieves multiple goals for enterprises—uncompromised charging services, optimized power dispatching, and optimized electricity fee structuring, all while conserving energy and reducing carbon emissions.
Delta is ready to support Thailand EV charging station operators to setup a scalable and flexible EV charging system with integrated management as a future-proof solution. We offer much more than just sales; Delta is a well-established electronics company with manufacturing and R&D here in Thailand.
Our local engineering team is here to support you in everything from survey and installation to after service. Explore our portfolio and get in touch with our Thai sales team at: ev.det@deltaww.com or call +662 709 2800 #5808.