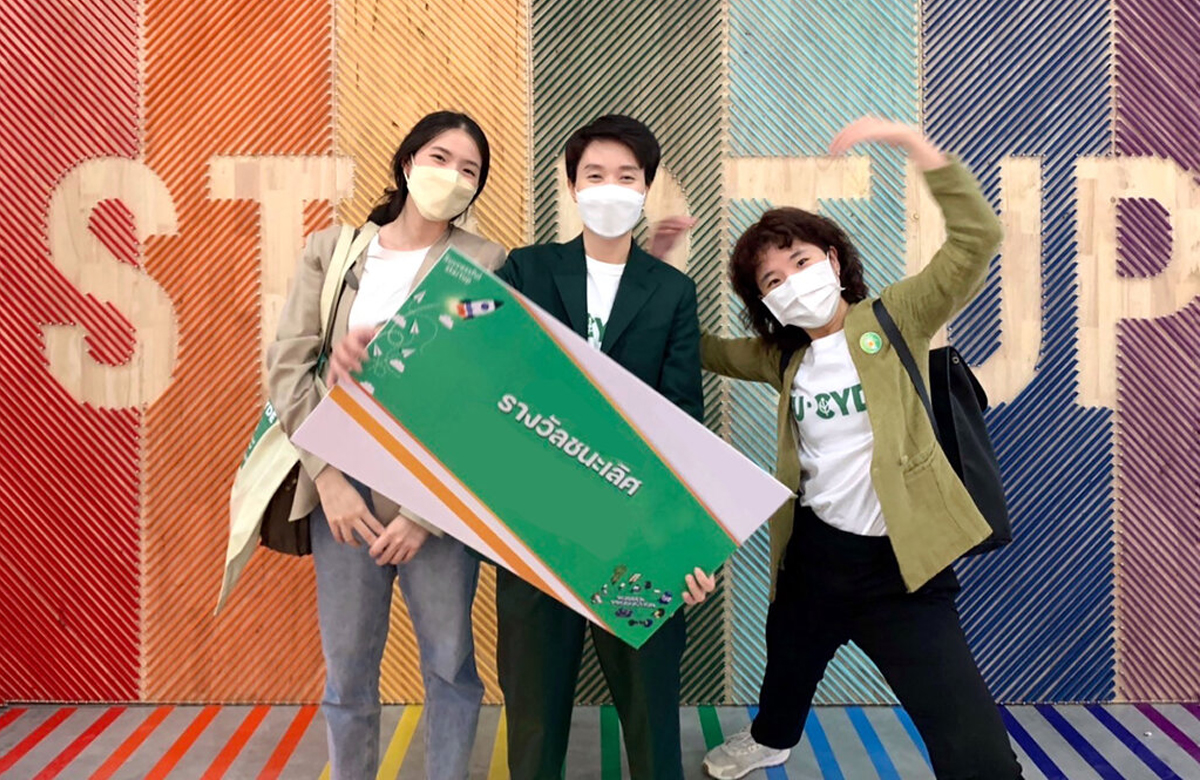 Interview with Delta Angel Fund Winner Mild Karoon-ngampun UPCYDE CEO
The Delta Angel Fund, launched in 2016 by Delta and the Ministry of Industry's Department of Industrial Promotion (DIP), aims to develop local talent and incubate startups in the innovative industry sector to support the Thailand government's development policies.
By 2022, Delta has provided over 23 million baht of funding to 309 winning teams (24% female-owned) to support the commercialization of smart industrial and energy-related products in the Thai market generating an outstanding economic value of over 970 million baht and creating 927 jobs.
This year's competition focused on the government's Bio-Circular-Green Economic (BCG) Model that aims to support Thailand's shift to a low-carbon society with a new green economy for sustainability. One great example of this green business model is the 2022 prize winner UPCYDE which developed a conversion process to turn food and agricultural waste into leather materials with a circular economy supply chain model.
We caught up with a young female green entrepreneur Mild Karoon-ngampun, UPCYDE CEO, who shares her mission to drive sustainability throughout the Fashion and Agriculture industry by upcycling and innovating agricultural waste to create valuable products.
Please tell us about your solution and your company UPCYDE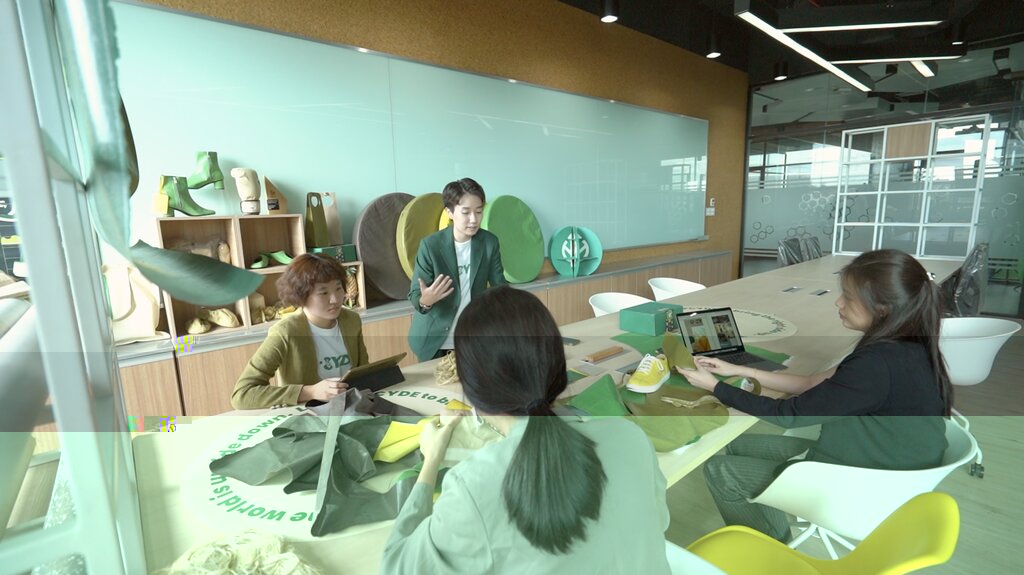 UPCYDE is a biotech startup that focuses on the UN Sustainable Development Goals (SDGs), ESG (Environmental, Social, and Corporate Governance), circular economy and carbon neutrality. Our value proposition includes sustainability and value-add from waste.
We maintain upstream and downstream supply chain control by making the most of natural resources. Then, we use our original biotechnology solution to transform agricultural and fruit waste into usable products.
Customers who buy products made from agricultural waste can indirectly improve everyone's quality of life by making physical investments in the green circular, reducing CO2 emissions, and reducing waste that enters our ecosystem.
How did you get the idea to reuse bio-waste, and why did you decide to begin a startup in the biotechnology sector?
We saw that people in society are being impacted by climate change in diverse ways. In fact, this issue covers many areas and impacts significant socioeconomic areas such as human health, agriculture, food security, water supply, transportation, energy and natural ecosystems. These areas are all already experiencing the effects of climate change.
Moreover, the adverse impact of climate change is expected to increase in the future. I would like to find a solution to this issue, so I started to explore and understand the potential of bio-waste.
Thailand produces a lot of agricultural goods, which explains the large quantities of leftover bio-waste. I believe that living in harmony with nature is the solution. Therefore, technology combined with our precious natural resources can bring about a positive change in our world.
What is the growth potential for the eco products UPCYDE produces in the Thailand market, and how do you see your solution impacting the lifestyle goods industry?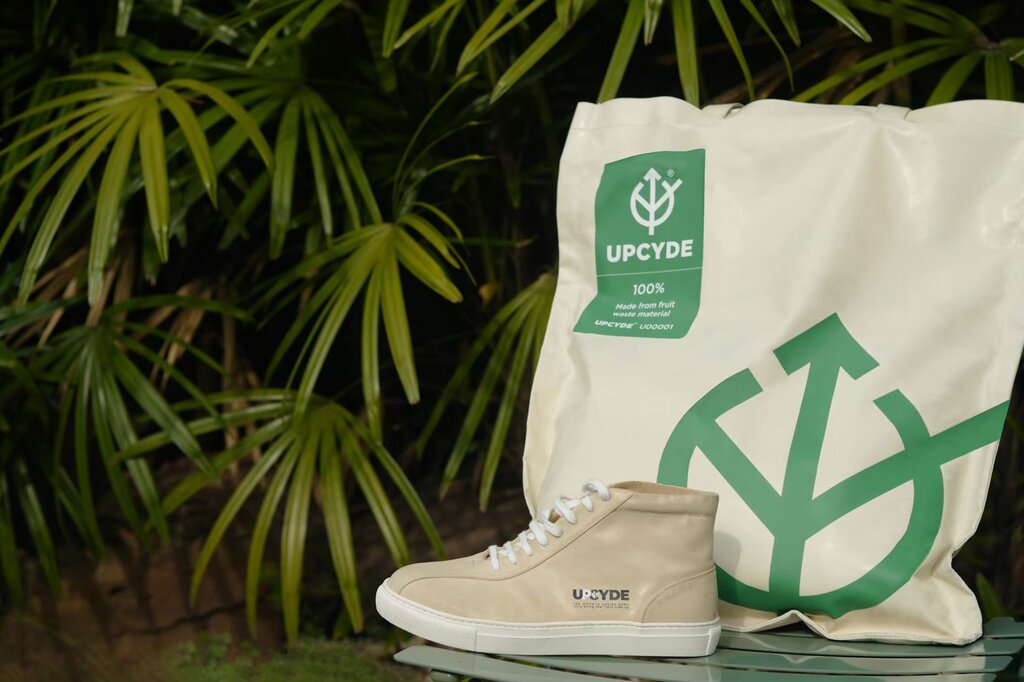 Nowadays, more businesses and customers in Thailand are seeking ethical solutions to environmental challenges, especially in the lifestyle goods industry.
In order to solve the problem of waste and climate change, UPCYDE develops biotech solutions or what we call "UPCYDE materials", which could disrupt this industry by offering products that are the least harmful to the environment.
Moreover, it appears that investors are also taking these opportunities presented by the Thailand government's support of the BCG model and other green initiatives on offer. This is a great opportunity for everyone to get involved, on both the client and investor sides, and take action to save our planet.
How did you join the Delta Angel Fund, and how has it helped you develop your solution and grow your business?
In Thailand, there are not many startup incentives or accelerator programs. However, the Delta Angel Fund is one of the most well-known among local startups and SMEs in the country.
This accelerator program offers us great networking opportunities and solid business growth strategies in addition to monetary investment.
What exciting projects are you involved in now, and how is it helping your customers?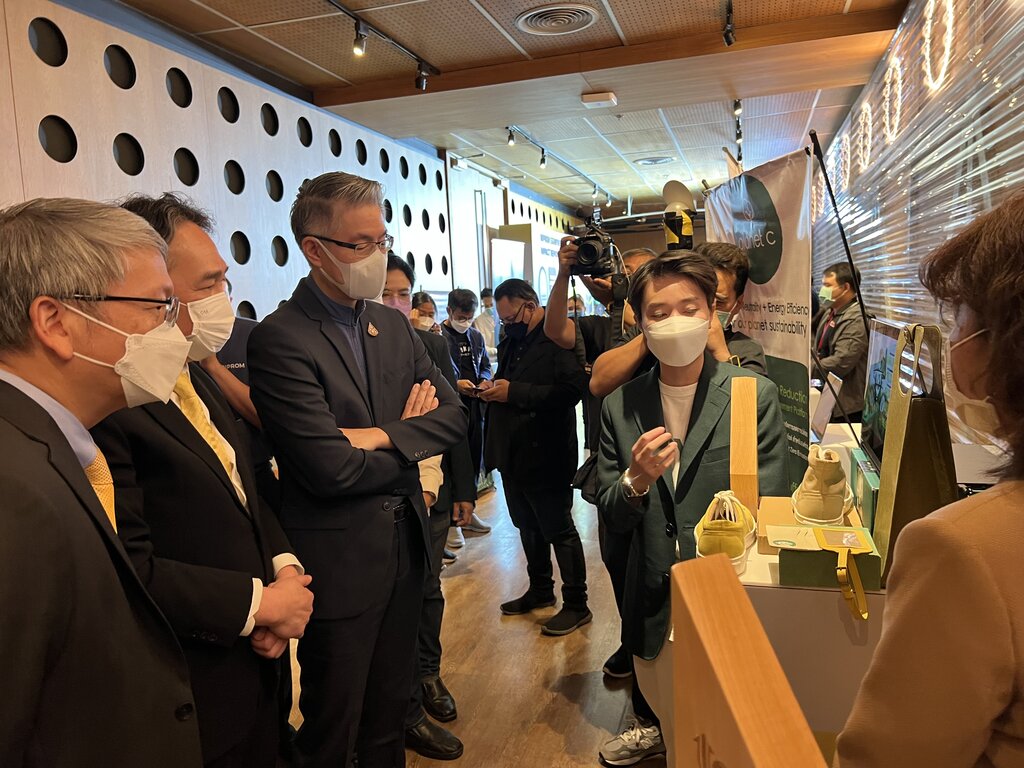 We are now working on a project that uses biotech to address issues in many industries across Thailand. Customers are not the only ones who we can assist. In fact, everyone in our society and the environment can also gain a lot from our solution.
For instance, by making investments in the local community with every purchase from a Thai SME, we can help to improve the quality of life for diverse communities across our nation.
What are the biggest challenges Thai startups face, and how can large corporations help create a better innovation ecosystem?
Thailand is a large country, so the challenge is the lack of connections between departments, industries and local and state governments. Startups require these elements to expand their businesses, especially in the early stages.
On the other hand, large firms have experience, connections and a loyal customer base that may support startup growth and help to demonstrate innovative growth within the business ecosystem.
When there are plenty of startups participating in the market, then we can exchange, create and explore new ideas to ensure that the Thai startup ecosystem continues to stabilize and expand.
What is your best advice for Thai entrepreneurs looking to take their innovation from a startup idea to a profitable and growing business?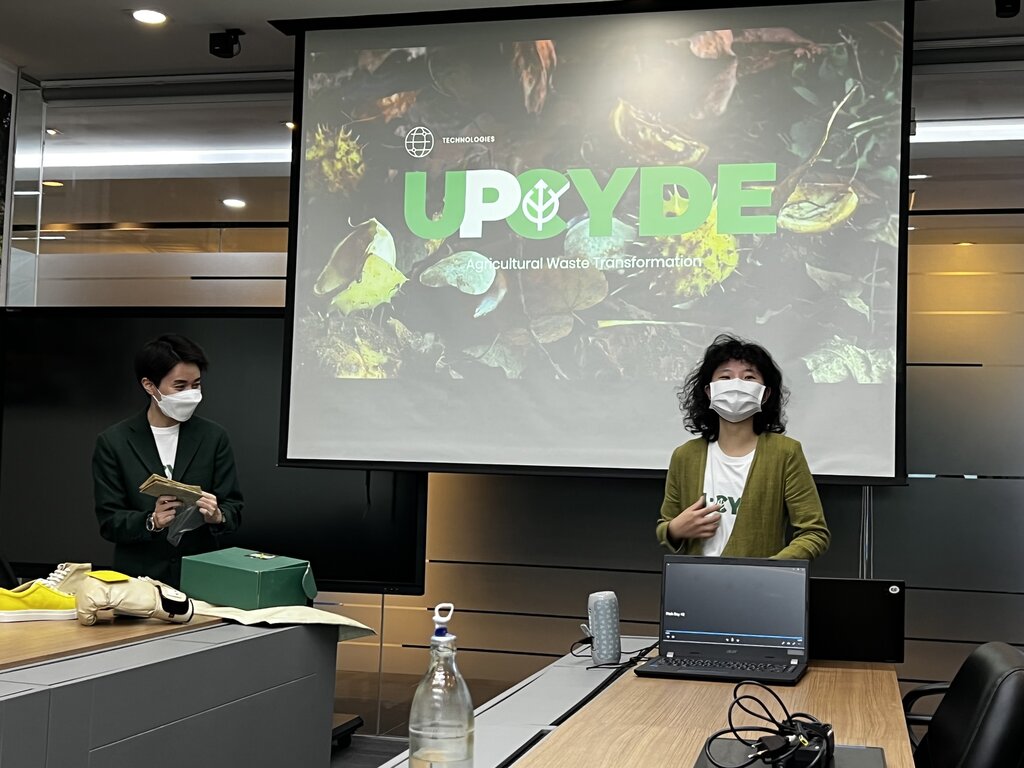 I begin by asking myself "Why does society need this?" or "What drives me to do this?" Afterward, when you are sure you know the answer to these questions, then just go for it!
Whenever you start something new, you have to show people that your solution can actually benefit them because they will be the ones who pay you for the answers you provide. You must provide real value and not simply pitch because you want to take people's money.
Before you attract your first clients, you will experience numerous difficulties and failures. And this is when the "WHY" of your business is what will help you to push on and eventually lead you to reach your goal.
How can Delta Angel Fund innovations help build a better future for Thailand?
In addition to the grants we received, we had the chance to connect with other Thai entrepreneurs and share our experiences. This is the most crucial step in enabling local businesses with the same objectives to work together to solve Thailand's current problems.
Conclusion
Ready to turn your mission and idea into a value-add business with the Delta Angel Fund for Startups? Visit our Delta Thailand website and learn more about how we support our thriving community of local entrepreneurs who are creating a more competitive and resilient innovation-led economy in Thailand.
You can also follow our Delta Thailand Facebook and Delta Thailand LinkedIn pages to stay updated for the next application round of the Delta Angel Fund for Startups. Let's build a smarter and greener Thailand together!
Find out more about UPCYDE at their website: https://www.upcyde.space/