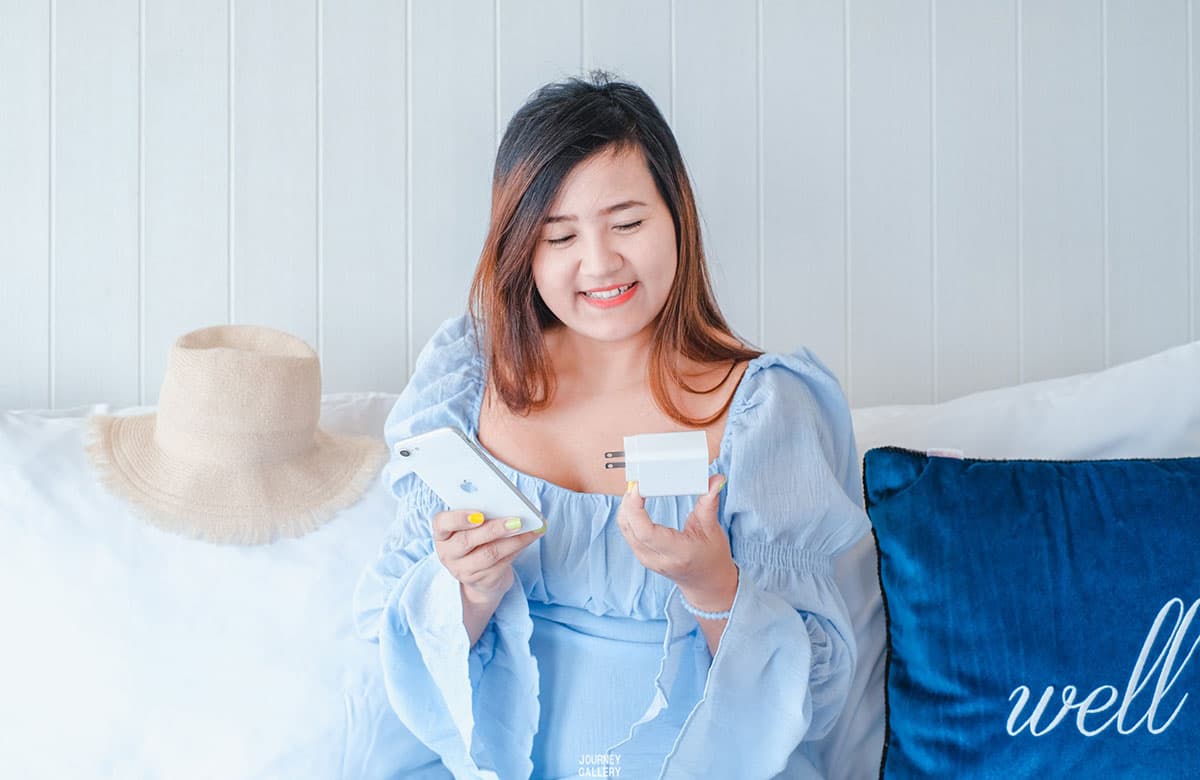 Responsible shoppers in Thailand will be happy to find many electronics and accessories these days with green labels, but how good are all these products for the earth and what makes a truly sustainable product?
While it's good to choose an energy-saving, efficient or recyclable product, did you ever think about how often we get rid of broken models and how this is affecting our natural environment? Can we make more sustainable choices?
Today we'll explore the big problem of e-waste in Thailand and how we can help solve it by going beyond green products and making sustainable choices for a better life and planet.
Tackling the elephant in the room-E-waste!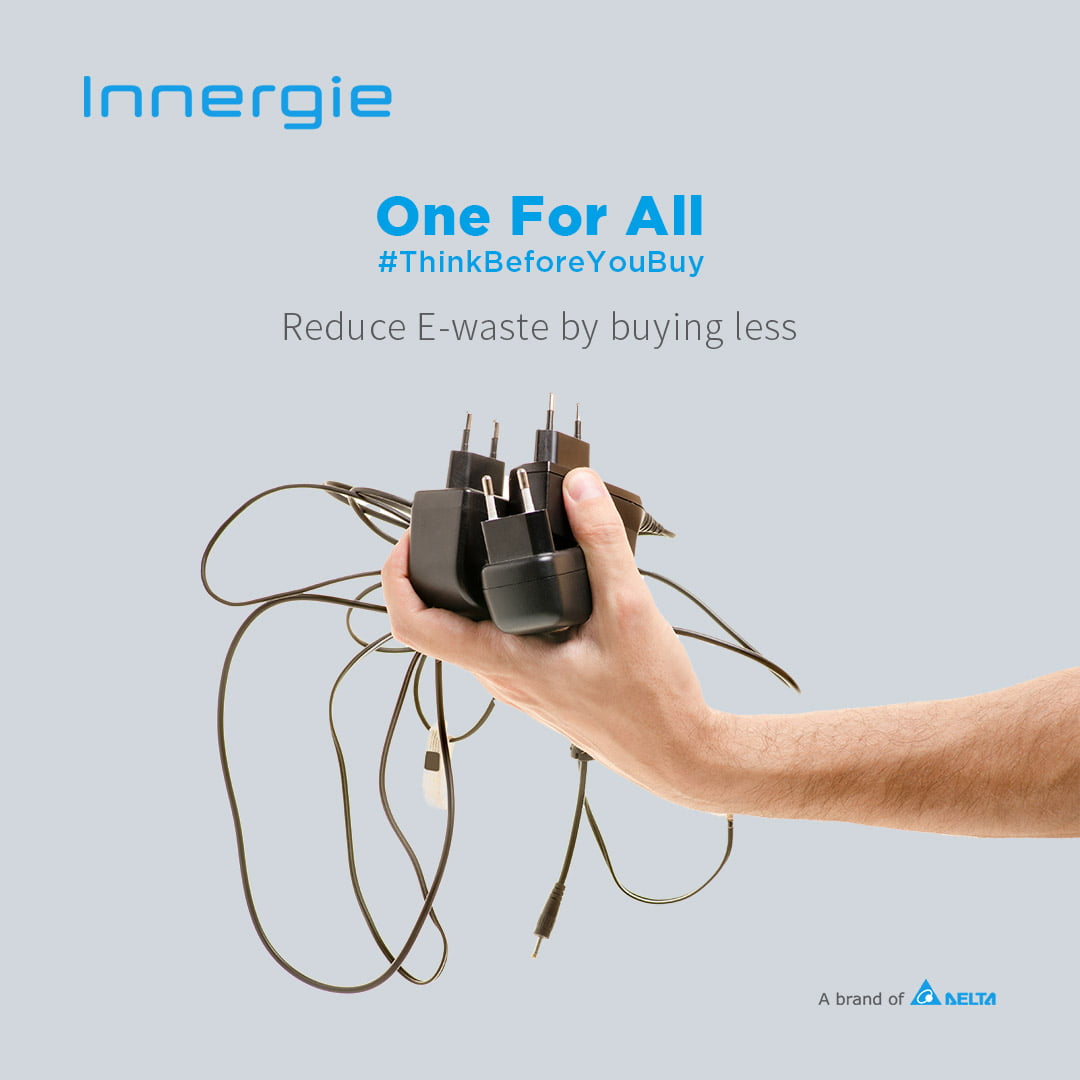 Many of us hear about illegal e-waste operations on the news and feel upset at the shadowy companies responsible for the piles of toxic waste littering our country. But the truth is a lot of this nasty e-waste comes straight from our own homes.
The Thailand State of Pollution 2020 report by the Pollution Control Department puts that the amount of household hazardous waste in 2020 at approximately 658,651 tons (a 1.6% increase from 2019). Among this waste, 428,113 tons (65%) were from electrical and electronic equipment, while other types of hazardous waste (including batteries) was 230,538 tons (35%).
Disposing e-waste properly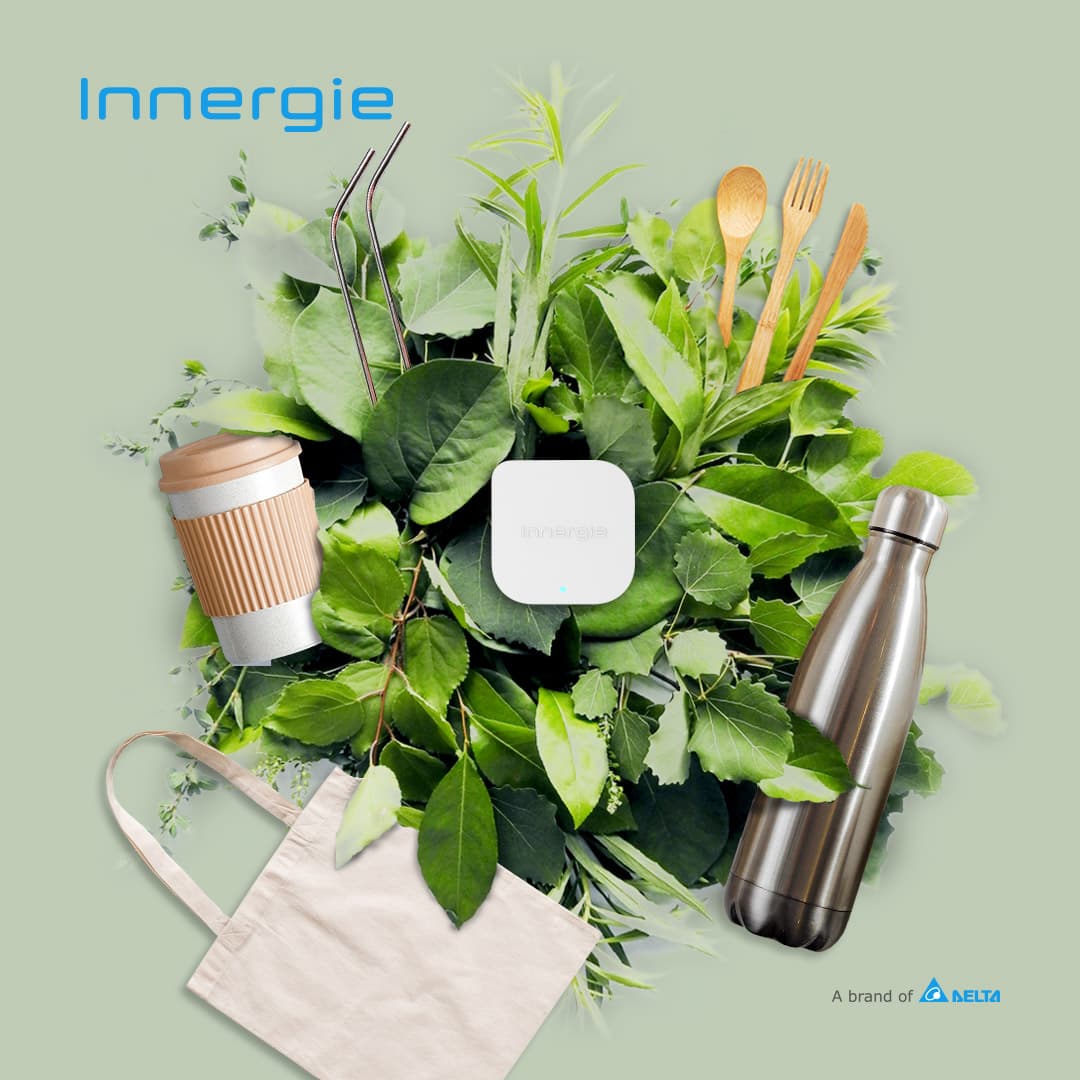 The good news is you can help to tackle this country's e-waste crisis by separating your electronics and other hazardous waste like batteries and aerosol cans from regular trash. You can bring your old electronics to your local e-waste collection point and follow disposal rules for other hazardous waste. Some Thai companies like AIS have e-waste collection points at their shops around the country.
Getting rid of old electronics can also be a good starting point for you to make more sustainable choices. For example, this year Innergie launched a special campaign to combat e-waste. From March to May anyone in Thailand could give in old chargers at designated collection points and get a discount for a new interchangeable, powerful and premium quality Innergie charger.
Choosing electronics well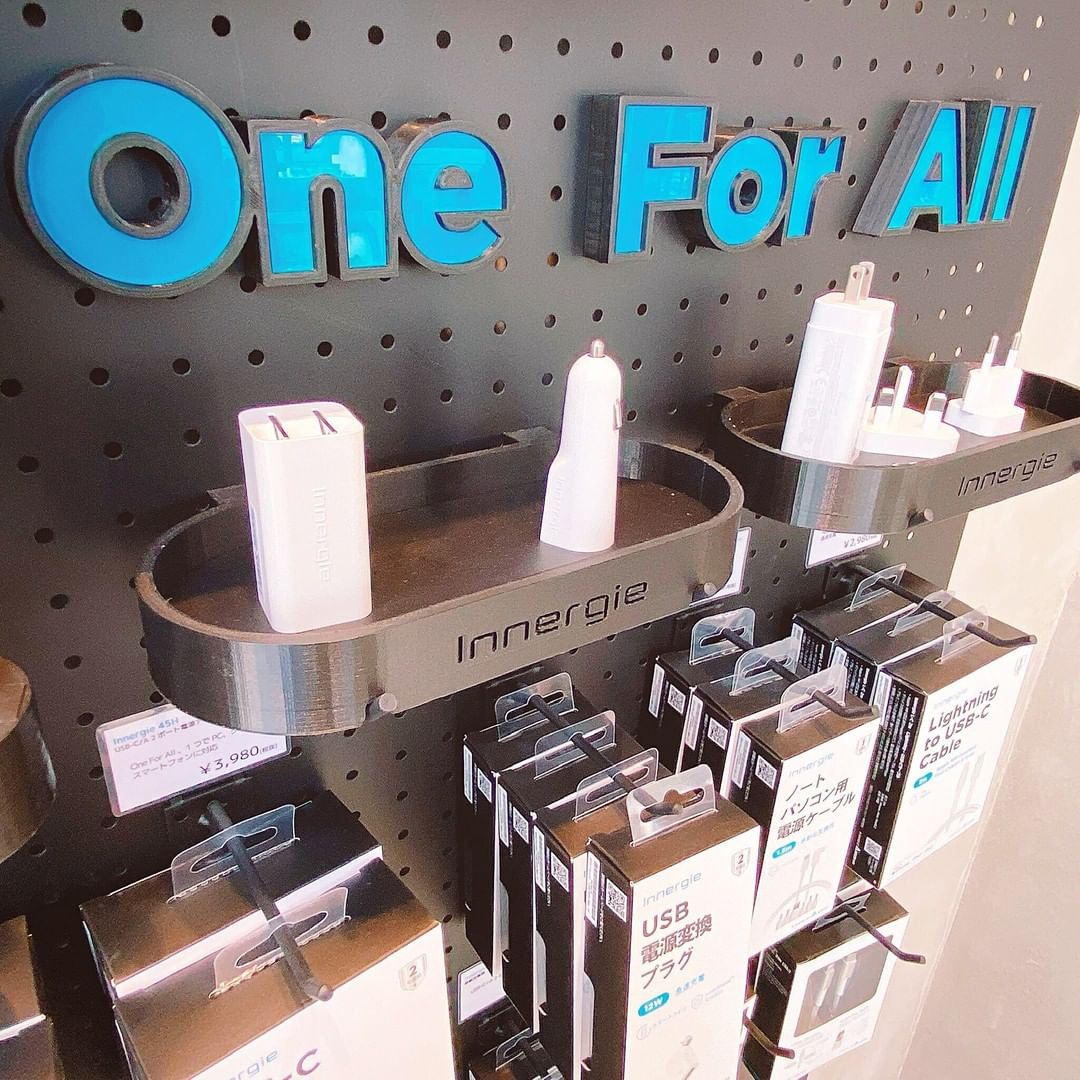 By making informed purchasing decisions, we can still enjoy the benefits of technology without becoming chained to a hamster wheel of endless notifications and soulless add-to-cart clicks. Besides convenient shopping, the internet also has plenty of resources to learn more about the gadgets you enjoy every day and find the right product for your lifestyle.
When it comes to accessories like chargers, you have a few choices:
Pick up a cheap product with a short life expectancy from an Ah Mah at the night market or a digital shop on an e-commerce app.
Play it safe and only buy a product your tech bro at your official store tells you to no matter how expensive or single purpose it is.
Ask the experts and users which Innergie product can meet all your charging needs with just one adapter. Then get ultimate flexibility and quality to match a higher price.
Green power with Innergie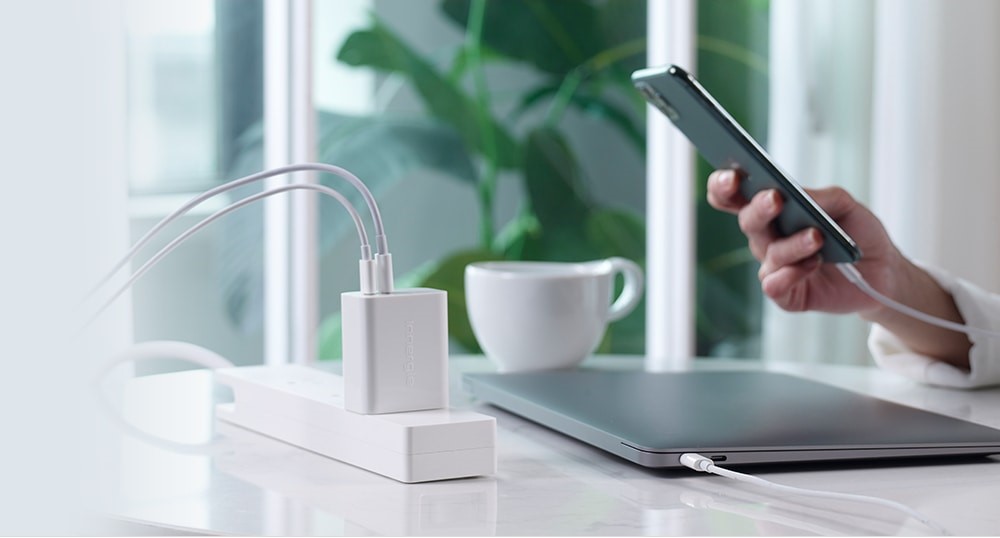 As a brand of Delta Electronics, Innergie leverages 50 years' worth of expertise and technology from the world's top power professional to offer you a better and safer charging experience backed with unrivaled power efficiency and compact size.
Innergie uses the "One For All" design concept to make chargers that power up your laptop, tablet, mobile phone, earphone and gaming console and more. With Innergie, you can always have the power and freedom to get more work and play time with less mess from cables. From simple improvements like tidying up your work desk to carrying less gear, you'll be surprised to see so many ways your quality of life improves with a compact, multi-purpose, fast charger.
Innergie boasts high efficiency with a 91% conversion rate and reduces 3% of energy waste each time you charge. Our efforts in creating this 3% earth-saving miracle pay off every day that you enjoy your empowered digital life, which still minimizes the burden to our environment.
Innergie, a truly sustainable charger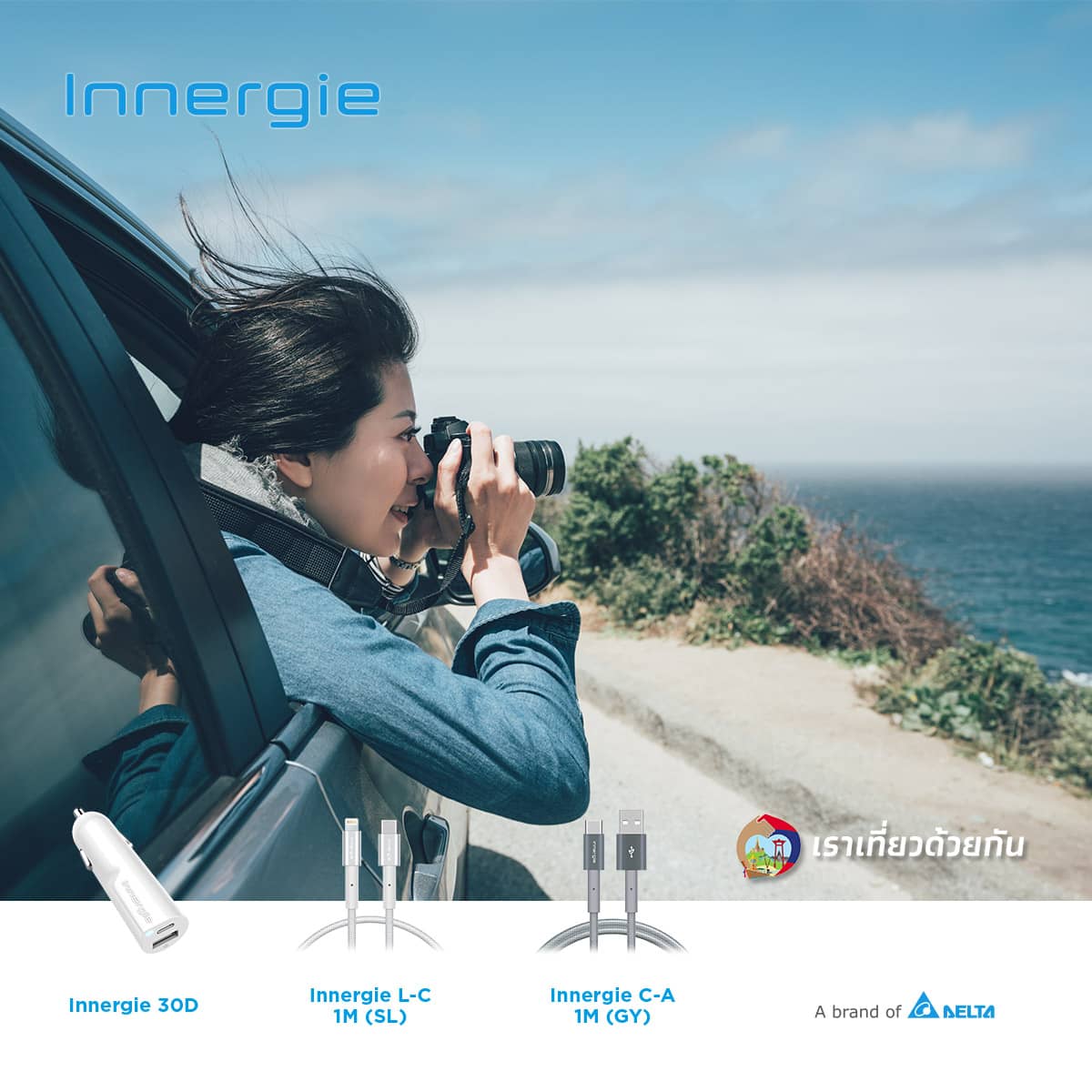 So we can see that choosing the right charger makes our lives less complicated and helps tackle the growing problem of e-waste in Thailand. In an ever-changing world, Innergie stands out with our evergreen "One For All" mission.
Innergie's unwavering commitment to our mission is the key to our sustainability and motivates us to always look for better ways to help you charge everything everywhere while reducing e-waste and freeing you from the burden of redundant models.
To learn more about Innergie and our sustainable products in Thailand please visit our website: https://www.myinnergie.com/th