Melbourne, 27 October, 2023 – Delta Electronics, a global leader in power and thermal management solutions, showcased its energy management and EV charging ecosystem at the All Energy Australia expo in Melbourne. This ecosystem includes a complete energy storage solution employing Delta's Energy and EV Management platform DeltaGrid, as well as its industry-leading off-grid power solution. At the event, Delta also launched its new DC Wallbox 50kW, which boasts a compact and efficient design that offers high flexibility for various charging sites.
Speaking at the event, Delta Australia's Country Manager, Tom Hew, said, "As Australia continues to move towards electric mobility, we need more reliable solutions to meet growing charging demand. Delta has reached the milestone of delivering over two million EV chargers to our worldwide customers. Our range of smart energy storage and charging solutions can definitely be a strong force in completing Australia's EV charging ecosystem."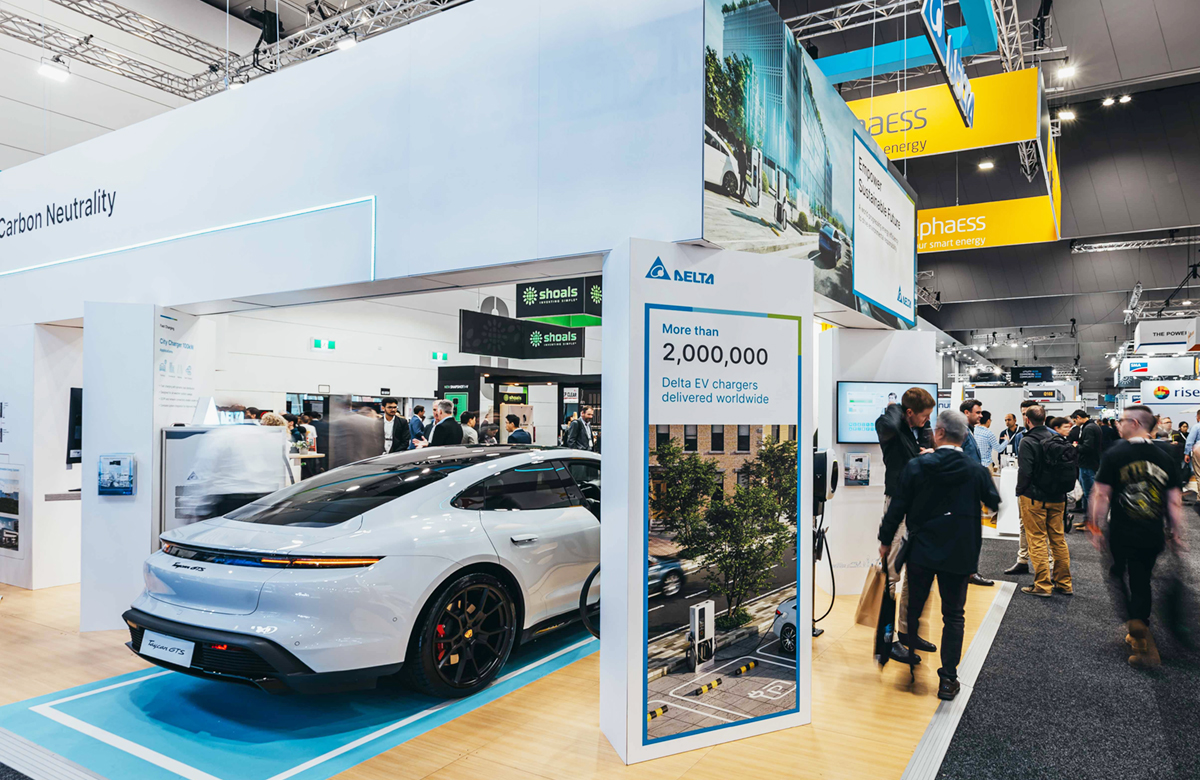 Behyad Jafari, CEO of Australia's Electric Vehicle Council, remarked "Transitioning to electric mobility offers all of us a range of health, societal and economic benefits, but convenience is often a major factor when Aussies are deciding to drive an EV. Units like Delta's DC Wallbox 50kW means Australia's charging network can grow exponentially, and into spaces that were up until now impossible to utilise."
The DC Wallbox 50kW is only 25 cm thick while providing ≥ 96% efficiency and supports simultaneous charging with a maximum output of 50kW of DC power for two charging ports. Its compact design enables a variety of site owners to optimize their layout, making it suitable for existing parking sites in commercial and office buildings, roadside and EV fleet stations. It can be easily integrated with management systems with OCPP (Open Charge Point Protocol) and is anticipated to be rolled out with major OEM dealer networks and government organisations throughout the region.
Delta's EV charging management system, DeltaGrid, is a cloud-based system that can be quickly set up without complicated settings, helping charging station operators to effectively manage and maximize the utilization rate of chargers. It can also be integrated with energy storage and solar energy systems for power regulation, to optimize charging services, operating, and energy efficiency.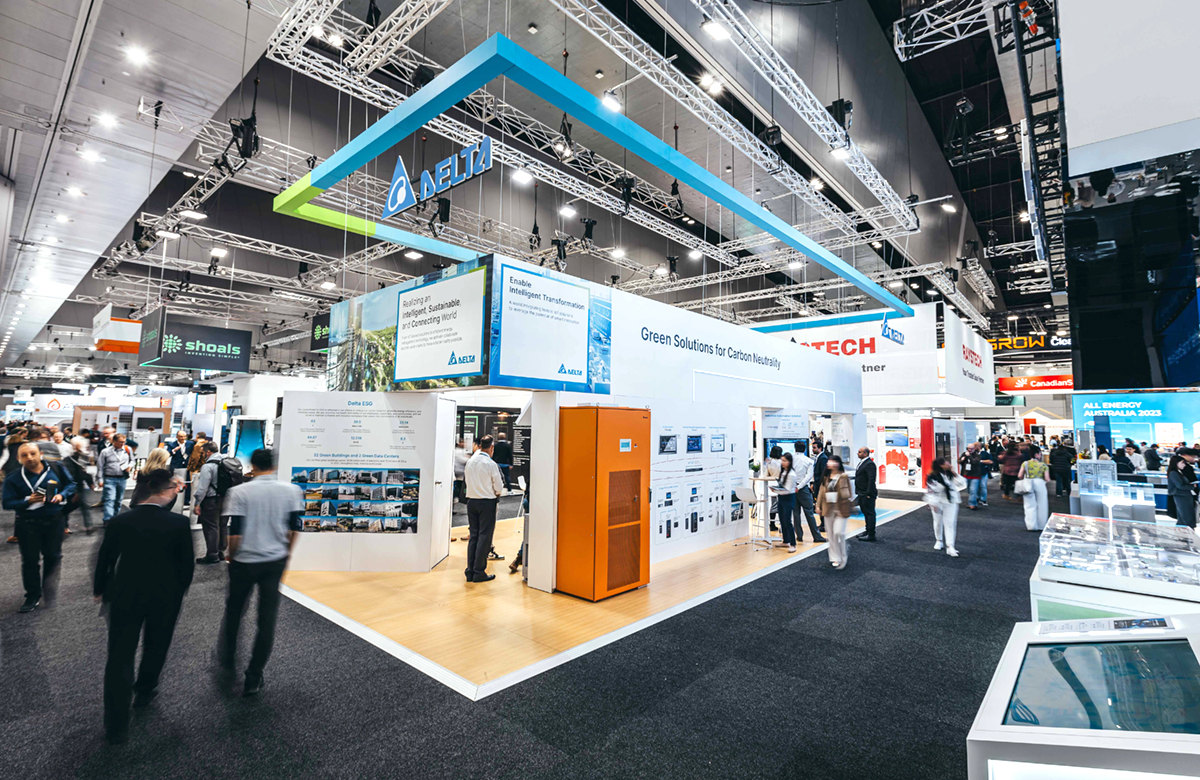 Another highlight at the event was Delta's Power Conditioning Systems (PCS). The bi-directional energy storage inverters can be used for grid-tied, off-grid, commercial, and industrial applications, including power backup, peak shaving, load shifting, photovoltaic (PV) self-consumption, and PV smoothing. The systems are scalable and can be easily integrated with mainstream branded battery systems. Delta was one of the first companies in the world to certify its PCS range to Australian standards.
All Energy 2023 runs across the 25th and 26th of October, held at the Melbourne Convention and Exhibition Centre. Media and guests are welcome to visit Delta at booth QQ101.
Delta 50kW DC Wallbox Key Features
Charging
≥ 96 % efficiency saves on energy and costs
Simultaneous charging service with max. 50 kW output
62 % less energy dissipation, saving up to 7,300 kWh per year
Installation
Extremely small footprint for flexible charging site deployment
Compact size, extremely small footprint (900 x 650 x 250 mm)
Wall-mounted or stand-based installation
Designed for indoor and outdoor environments (IP55 and IK10 protection)
Connectivity
OCPP and network connectivity for seamless system integration
Supports OCPP 1.6J (upgradeable to OCPP 2.0)
Built-in Ethernet and cellular (3G / 4G) network connectivity
Integrable with commercial and management systems for improved operational efficiency
# # #
About Delta Electronics (Australia) Pty Ltd
Delta Electronics (Australia) Pty Ltd is a subsidiary of Delta Electronics (Thailand) PCL. As a Delta Group company, Delta Australia is committed to its mission statement "To provide innovative, clean and energy-efficient solutions for a better tomorrow". Delta Group is a global producer of power and thermal management products and solutions which is supported by sales offices worldwide and by R&D centers and manufacturing facilities in Taiwan, China, USA, Europe, Thailand, Japan, Singapore, India, Mexico, and Brazil.
Delta's business categories include Power Electronics, Automation, and Infrastructure. In Australia, Delta is rapidly expanding into solutions for Renewable Energy Solutions (Solar Inverters), Industrial Automation, Power Quality, LED Lighting, Display and Control Room, Mission Critical Infrastructure, Electric Vehicle Charging and Energy Storage.
To find out more about Delta Australia please visit: http://www.delta-es.com.au/