Bangkok, Thailand, August 30, 2023 - Delta Electronics (Thailand) PCL. showcased its latest AC and DC Electric Vehicle (EV) chargers, PV Inverters, Energy Storage and Energy Management Systems for Thailand at the ASEAN Sustainable Energy Week 2023 at Queen Sirikit National Convention Center (QSNCC), Bangkok. This year, Delta's booth integrates all solutions into a single Smart EV Charging Infrastructure Solution under the event theme "Effortlessly Powering EVs Toward a Low-Carbon Future".
Speaking at the event, Mr. Kittisak Ngoenngokngam, Delta Energy Infrastructure Solutions Business Director, said, "In recent years, Delta has been working with Thailand's top DC fast charging station operators to set up fast charging stations for customers across the country. Charging station operators can choose Delta's Ultra Fast Charger 200kW made in Slovakia Europe for its superior compatibility, reliability and build quality. Delta's modular 200kW platform and high power output charging guns are a future-proof choice for station operators who want to increase power to meet the trend of increasing EV battery capacity."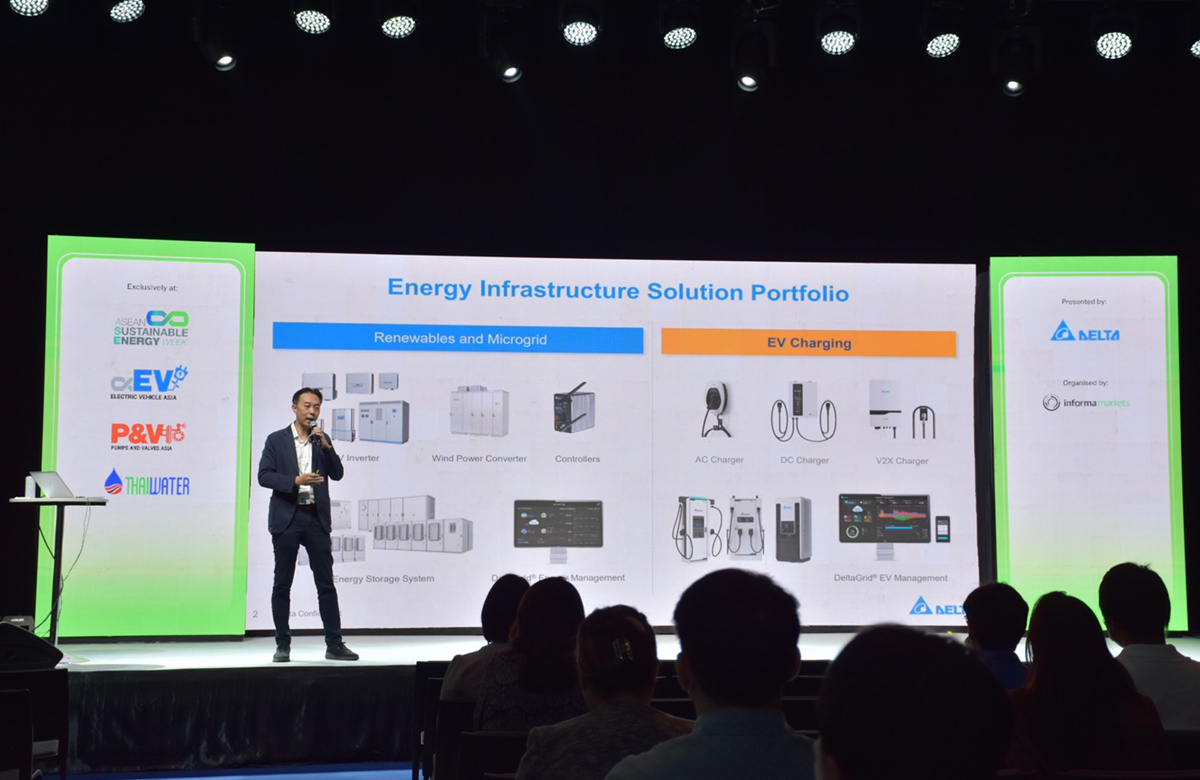 This year, Delta showcased the Smart EV Charging Infrastructure Solution in three main sections EV charging solutions, Solar Inverter Solutions and Energy Storage with Management Solutions to meet the needs of users in Thailand and Southeast Asia.
This year's, Delta showcase product and solution highlights include:
DC Wallbox Charger (50kW)
• 96% efficiency
• Slim and extremely compact wall-mount and standalone design
• OCPP and network connectivity for system integration
Ultra Fast Charger (200kW)
• 200kW/400A CCS2 cable without the need for liquid cooling
• Dynamic energy management minimizing charging time
• Integrated credit card payment solution and RFID user identification
Delta AC MAX mobile app
• EV drivers can charge with a tap and customize of charging preferences
• Professional installers get simplified configuration and commissioning
• Operators get over-the-air firmware updates and diagnostics files for maintenance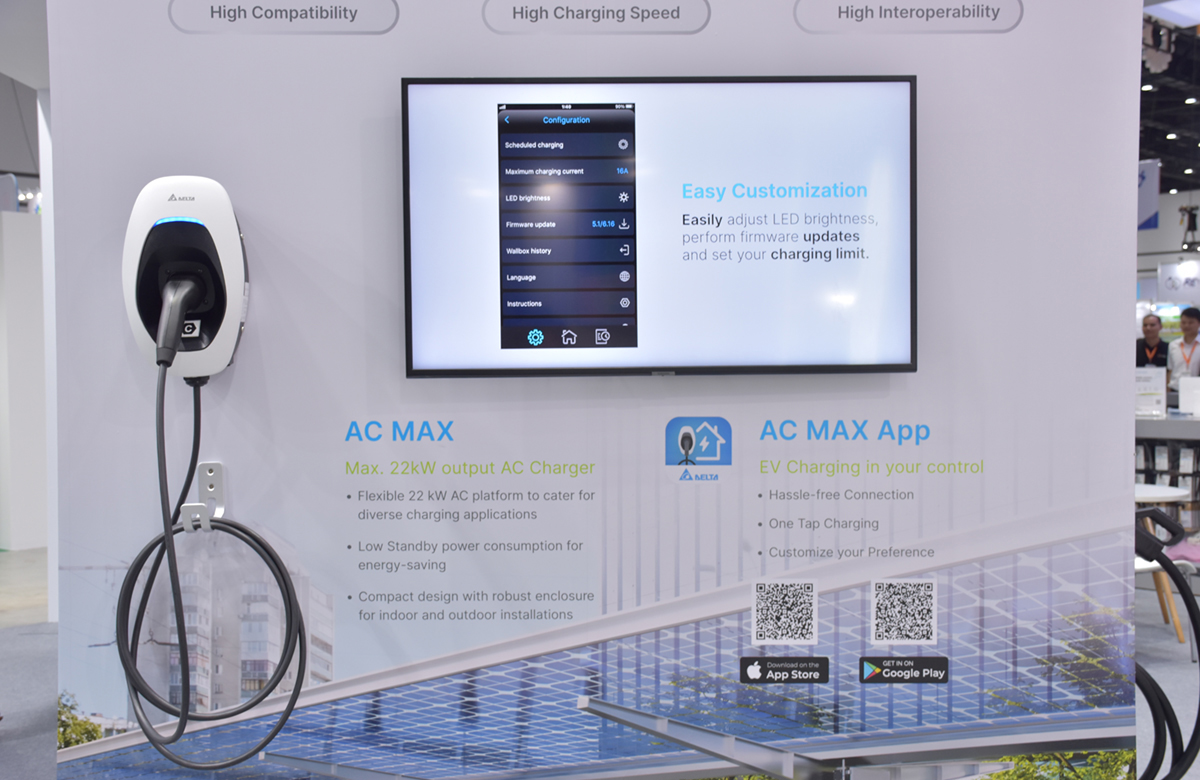 At the booth, Mr. Kittisak introduced Delta's latest DC fast chargers and the new Energy Storage Skid Solution which is an integrated energy storage system for industrial and commercial sites with limited space and construction times. This solution has an all-in-one design, for quick installation and minimum footprint solution, with configuration according to current needs and optimization for future expansion.
ASEAN Sustainable Energy Week is a top regional event for renewable energy, energy efficiency, environmental and EV technology. As a regional provider of energy-efficient green solutions, Delta attends the annual event to showcase its latest solutions to support the shift to low-carbon industry and smart cities in Thailand and Southeast Asia. The Delta Booth is located at No. F1, Hall 2 Queen Sirikit National Convention Center (QSNCC).