Trends in 5G and AIoT have driven a significant increase in network traffic, with growing demand for new construction or renovation of data centers. This article will introduce how Delta's uninterruptible power supplies (UPS) assist Greenergy Data Centers, the largest provider of colocation and connectivity services in the Baltic region, build the biggest data center in the Baltics. This data center will contribute to the development of e-commerce and digital life in the Baltics.
Building a sustainable and reliable data center in the Baltics
Greenergy Data Centers was founded in Estonia in 2020, when the country (and large portions of Eastern and Central Europe) still lacked sustainable and reliable purpose-built data centers. With this mission in mind and funding from the Three Seas Initiative Investment (3SI) Fund, Greenergy Data Centers has recently built a new, large-scale data center in Tallinn, Estonia. 3SI was launched in 2015 by the countries of the Adriatic, Baltic, and Black Seas to pursue joint public policy goals for transport, energy, and digital infrastructure. The goal is to improve connections between 12 EU-member states in the region and thus strengthen EU cohesion.
The data center built by Greenergy Data Center is a 14,500 m² facility with a power capacity of 31.5 MW, and Delta and its partner DC Solutions Estonia worked together to provide uninterruptible power supply (UPS) solutions. The facility is equipped with multiple levels of security as well as redundant cooling and electrical systems to keep customer assets safe and it delivers high reliability for colocation and private suite customers. With Delta's leading-edge technology and design, this data center has undoubtedly become the biggest and most modern and energy-efficient data center in the region.
Each one of the Tallinn facility's private suites includes its own separate UPS, which is a unique feature for a data center. By providing each suite with its own UPS, Greenergy Data Centers can provide customers full transparency on electricity consumption with lower cable loss and less risk of power issues. Considering the additional technical UPS units also required for the €40-million facility, for instance for cooling and other systems, the chosen vendor would need to supply a broad range of solutions, including modular UPS. Table stakes for any UPS brand that Greenergy Data Centers considered include modularity, scalability, reliability, and the use of state-of-the art technology.
Providing customers with a reliable, complete solution and cooperation experience
The proposed Delta UPS models fit Greenergy's requirements for each specific application in the new data center, as Delta offers a full range of UPS from 1kVA to 500kVA with outstanding total cost of ownership. The exceptional performance of Delta's UPS solutions all played a role in the decision. "We have built a secure, reliable, and energy-efficient data center in Tallinn — it's the largest in the region. A modular UPS solution was a must-have and devices from Delta ticked all the boxes for us. Thanks to the good cooperation with Delta and DC Solutions Estonia, we are offering maximum uptime and reliability," said Kert Evert, chief development officer from Greenergy Data Center.
In addition, the customer also visited the Delta demo site in Soest, Germany, to inspect Delta UPS systems in action, including the DPH 500 kVA systems adopted for the data center's colocation customers, which reinforced their confidence in Delta as a cooperative partner.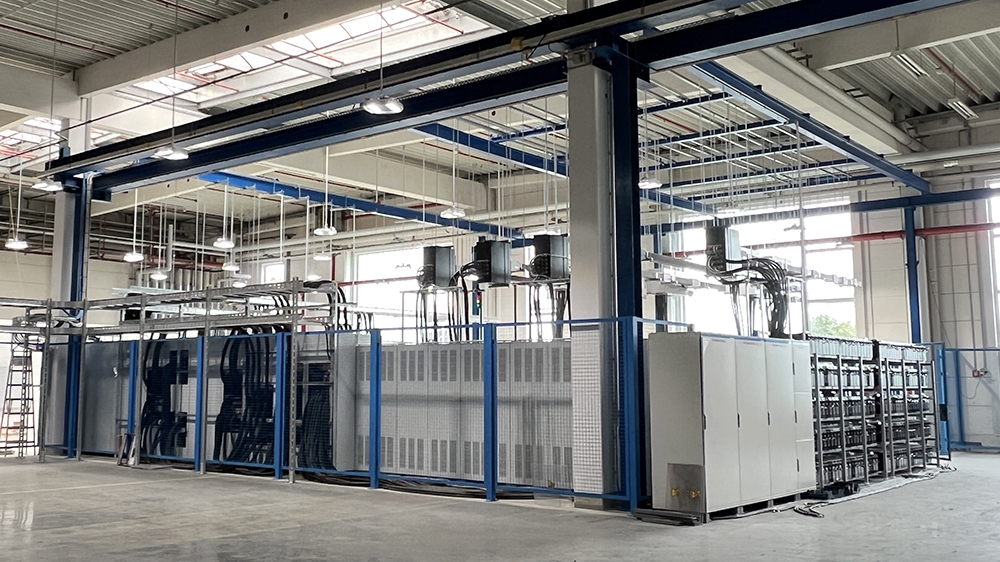 Visiting the Delta demo site in Soest, Germany reinforced Greenergy Data Center's confidence in Delta as a cooperative partner.
Of course, in any installation of this size, minor hiccups are unavoidable during installation and commissioning. The Delta team based in Slovakia offered fast and capable technical support for clients and partners. All systems in Tallinn are now up and running according to spec. Pertti Lipponen, sales manager at Delta Solutions Finland, echoed Sinisaar's view of the business relationship. "We were excited to be a part in this momentous project for Estonia. When it comes to the dependencies that a greenfield data center project always involves, it's important to be flexible and work with partners you can depend on. We've had nothing but great experiences with DC Solutions Estonia, which paid off for all stakeholders in this case."
Continuing to contribute to energy-efficient and sustainable data center infrastructure in the world
According to a survey conducted by market research company IDC (International Data Corporation), the development of 5G will see more data traffic transmitted and shared in the future. It is expected that by 2025, data traffic could be approximately 18 times higher than in 2020. In the era of digitization, data transmission and storage have become critical, with data centers playing a key role. As an experienced global data center solution provider, Delta will continue to provide highly flexible solutions that enable customers to expand their data center infrastructure in an energy-efficient and sustainable manner.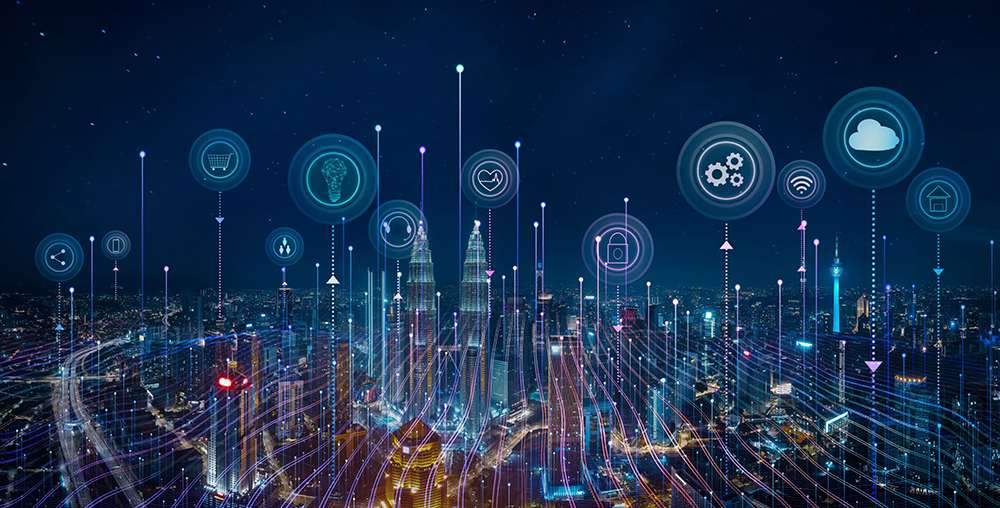 In the era of digitization, data transmission and storage have become critical, Delta will continue to help customers expand their data center infrastructure in an energy-efficient and sustainable manner.
Resource: Delta ICTBG