Bangkok, Thailand, November 10, 2022- Delta Electronics (Thailand) PCL. introduced its Advanced Cooling Technology, Air-Assisted Liquid Cooling (AALC), which provides a perfect upgrade solution for existing air-cooled hyper-scale data centers at the Thailand Cloud & Datacenter Convention 2022 at the Siam Kempinski Hotel Bangkok.
At the Delta Booth No. S7, visitors could explore a showcase of the company's latest technology and advanced cooling solutions and discuss the advantages, suitability and application opportunities with Delta experts. In addition, Mr. Sakda Sae-Ueng, Delta Thailand Regional Business Director of Critical Infrastructure Solutions, joined the panel discussion: Gearing up Industry 4.0 in Thailand-Investment, Skills, Resources as Pillars of Growth.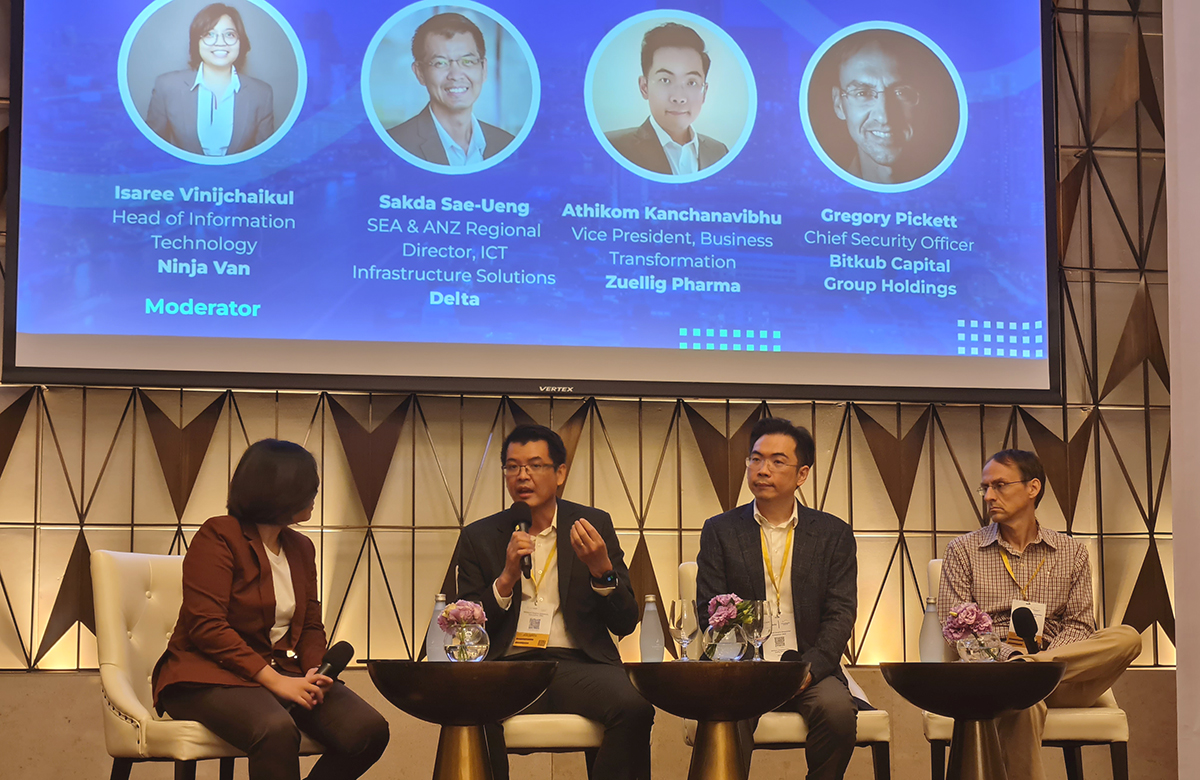 Speaking at the event, Mr. Sakda said, "In recent years, Delta introduced our all-in-one, modular and scalable InfraSuite Data Center solution and Data Center Infrastructure Management (DCIM) control platform to support the Thai market at this event. However, nowadays data center operators must consider the cooling demands of high performance equipment that can handle a huge increase in data. This is why we are excited to launch our new Air-Assisted Liquid Cooling solution which we see as a practical, cost effective and efficient way to upgrade high performance data centers."
The hot climate of Thailand makes heat dissipation and cooling a huge challenge for data centers that must already to extend their high-performance equipment in response to today's massive data needs. CPU/GPU thermal design power (TDP) trends and density are beginning to push the limits of traditional air cooling with traditional methods taking up to 45% of total electricity costs.
In his expert session called Delta Advanced Cooling Technology | Air-Assisted Liquid Cooling, Mr. Kasidit Kijsirianan, Product Manager at Delta Thailand ICT Infrastructure BU, explained how this solution extends cooling capability for high-performance equipment with vastly increased data capacity. Delta has full capabilities in design, manufacturing, integration and verification of this solution.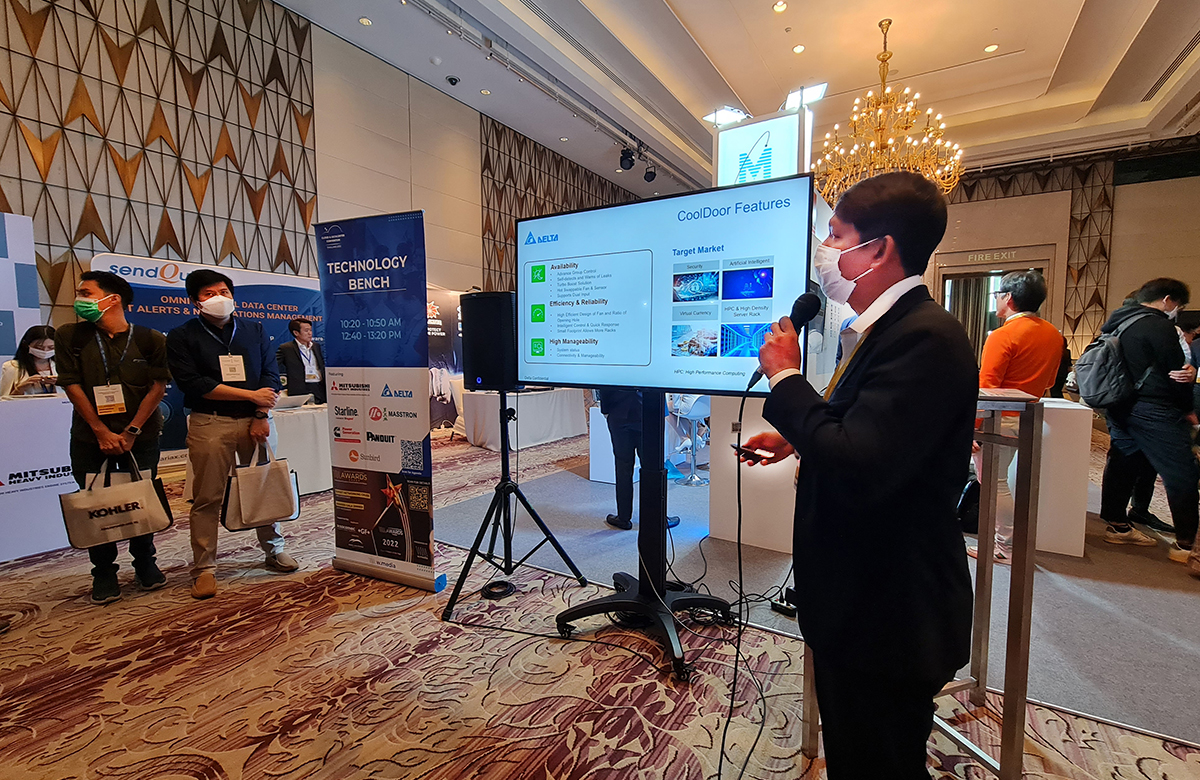 Advantages of Delta's Air-Assisted Liquid Cooling solution include:
• Closed-loop architecture with no need to install a raised floor or piping
• Significant reduction in Capital Expenditure (CAPEX) compared with open loop direct liquid cooling
• Cooling capacity of 55kW/rack
• Low power consumption of less than 7%
• Low thermal resistance
• High reliability with redundant and hot-swap parts
• Built-in leakage sensor
To learn more about Delta's Air-Assisted Liquid Cooling Solution, watch the video https://youtu.be/da6SlE7XACo
As a data center and ICT infrastructure solutions provider, Delta offers energy-saving and scalable data center solutions to support the digitalization of Thai customers. Delta leverages its expertise in thermal management to develop cooling solutions that best suit the needs of Southeast Asia customers and help it deliver on its brand promise: Smarter. Greener. Together.