Bangkok, Thailand, September 14-16, 2022 - Delta Electronics (Thailand) PCL. showcased its latest AC and DC Electric Vehicle (EV) chargers, V2X EV Charger, PV Inverters, Energy Storage and Energy Management Systems for Thailand at the ASEAN Sustainable Energy Week 2022 at Queen Sirikit National Convention Center (QSNCC), Bangkok. This year's event theme is Enhancing Energy Transition to Carbon Neutrality for a Sustainable Future.
The Delta Booth No. E1, Hall 1 showcases Delta's EV Charging Infrastructure Solution that offers a fully integrated setup including EV chargers, PV inverters, energy storage systems and energy management systems for users in Thailand and Southeast Asia.
The showcased solution also integrates innovative new products including Delta's V2X Bi-Directional EV charger that enables both EV charging and discharging of EV batteries to the grid. In addition, Delta unveiled its latest DC EV chargers including the new Ultra Fast Charger 200kW, DC City Charger 200kW and the DC Wallbox Charger 50kW.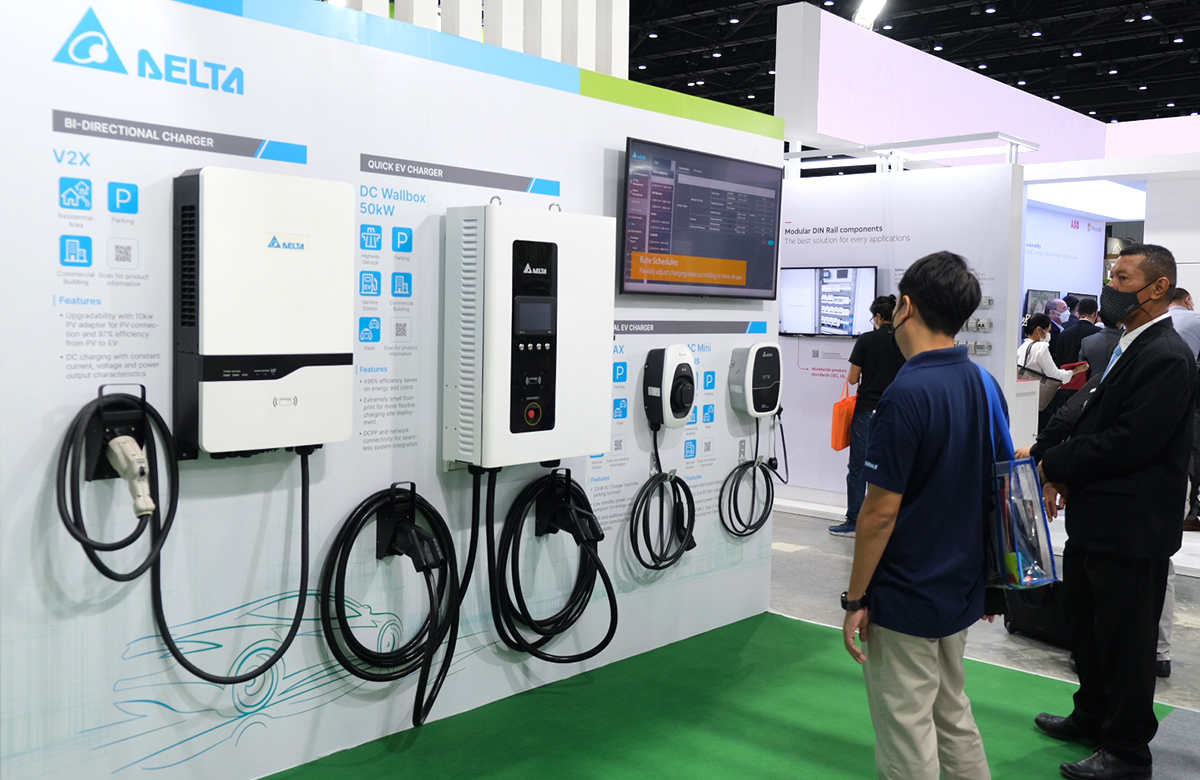 Delta showcase product highlights include:
DC City Charger (200kW)
• 96% efficiency
• Dual outputs and dynamic load distribution
• Compatible with OCPP for system integration and charging services
Ultra Fast Charger (200kW)
• 200kW/400A CCS2 cable without the need for liquid cooling
• Dynamic energy management minimizing charging time
• Integrated credit card payment solution and RFID user identification
M100A_280 3 Phase Inverter (100kW)
• 98.7% efficiency
• PC and APP tools for plant-level commission
• Smart cooling system ensures high yield and performance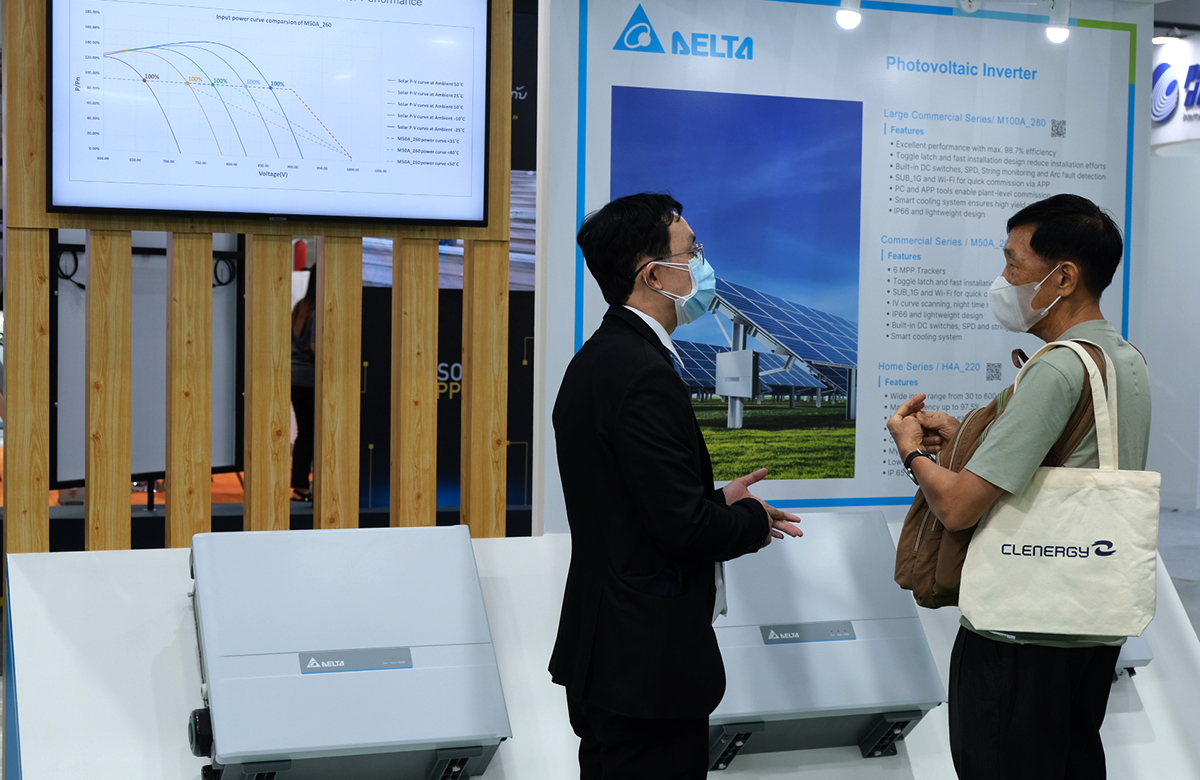 Mr. Kittisak Ngoenngokngam, Delta Energy Infrastructure Solutions Business Director, introduced Delta's latest DC fast chargers and the innovative vehicle-to-everything (V2X) bi-directional EV charger that can combine with Delta's solar inverter and energy storage systems to save electricity bills, secure building power and protect the environment.
ASEAN Sustainable Energy Week is a top regional event for renewable energy, energy efficiency, environmental and EV technology. As a regional provider of energy-efficient green solutions, Delta attends the annual event to showcase its latest products and for the Thailand and Southeast Asia markets. Due to COVID-19, the event was virtual in 2021, and in 2022 resumes as an in-person event.
As an EV charging and renewable energy solutions provider, Delta supports the green transformation of Thailand and Southeast Asia to fulfill its brand promise: Smarter. Greener. Together.