Bangkok, Thailand, June 22-23, 2022- Delta Electronics (Thailand) PCL. showcased its latest Electric Vehicle (EV) charging products and solutions and discussed V2H charging for Thailand at the Automotive Summit 2022 at BITEC, Bangkok. The Delta booth displayed the V2X EV Charger, DC City Charger for 50kW/100kW simultaneous charging and the 22kW AC Max Charger to top global automotive companies and academics.
On June 23, Mr. Kittisak Ngoenngokngam, Delta Regional Business Director, was an expert guest speaker at the session: "Technology trends and business models striving for carbon neutrality in the automotive sector: Green energy." In his talk, "Charging station and V2H", Mr. Kittisak discussed the current development of EV charging stations in Thailand including Delta's AC chargers for home or workplace and DC fast chargers for service stations.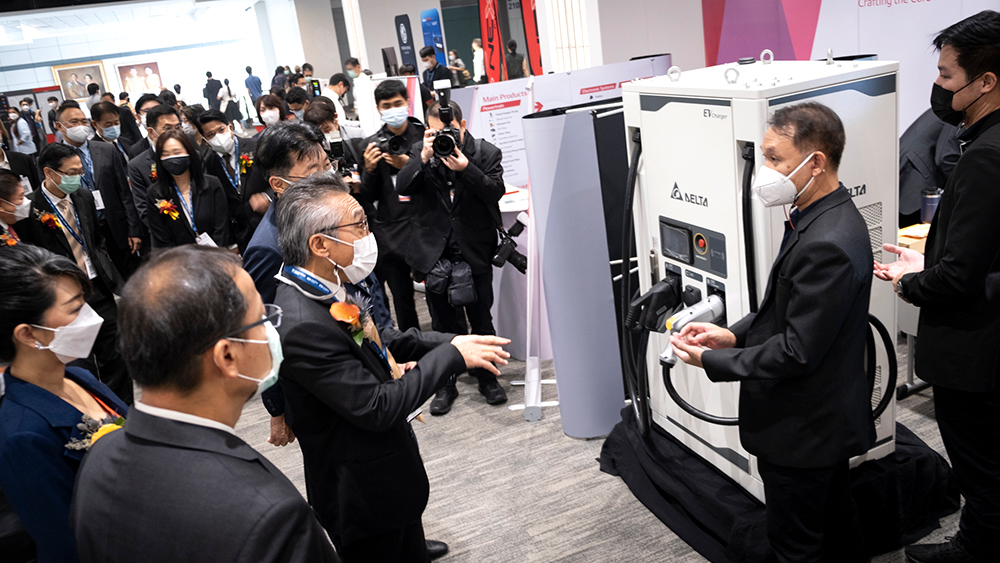 In addition, Mr. Kittisak introduced Delta's vehicle-to-everything (V2X) bi-directional EV charger that helps users enjoy emissions-free driving with flexible and smart energy use at home. Delta's V2X EV Charger enables vehicle-to-home (V2H) and can combine with Delta's renewable energy and energy storage systems to save electricity bills, secure home power and protect the environment.
Visitors to Delta's booth explored the Delta's V2X EV Charger, DC City Charger and the AC Max Charger designed for convenient and fast charging in the city. Product highlights include:
DC City Charger (50kW/100kW)
• 94% Power Efficiency
• Dynamic Load Distribution for Simultaneous Charging
• ISO 15118 Compliant
• OCPP Protocol for Backend System Integration
AC Max Charger (22kW)
• RFID and ISO 15118 authentication for user management
• Low standby power consumption for energy-saving
• Remote management by built-in network connectivity
• OCPP compliance enables backend system integration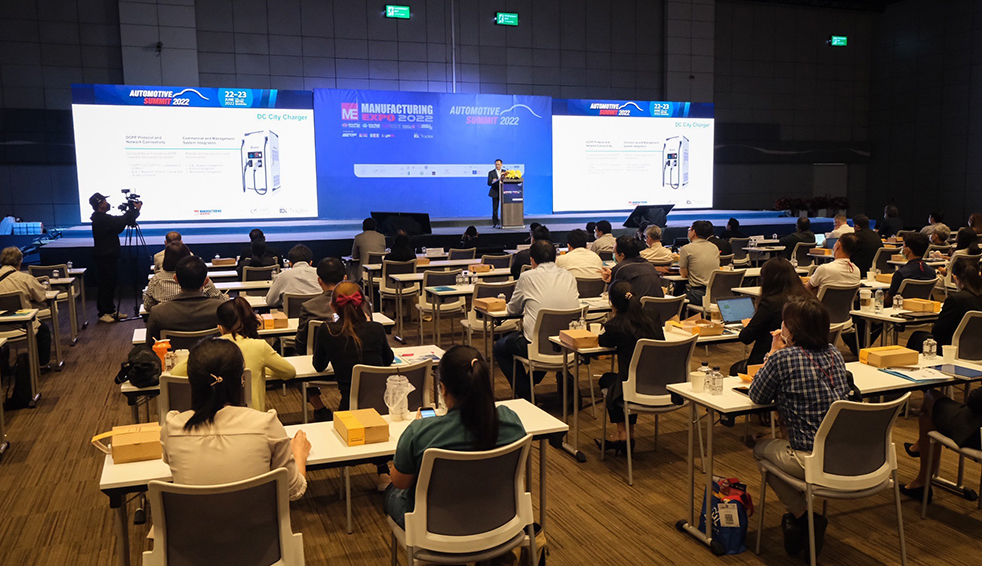 As an EV charging solutions provider, Delta commits to supporting Thailand's electrification transition to a low-carbon society that supports Thailand 4.0 development and fulfills its brand promise: Smarter. Greener. Together.