Bangkok, Thailand, December 16, 2021- Delta Electronics (Thailand) PCL. promoted its all-in-one, modular and scalable InfraSuite Data Center solution and Data Center Infrastructure Management (DCIM) control platform at the Thailand Cloud & Datacenter Convention 2021 at the Bangkok Marriott Marquis Queen's Park.
Delta joined the cloud and data center industry conference as an expert speaker to share success cases of the Infrastructure DCIM control platform. At the exhibit area, Delta experts gave consultations with a data center model and offered visitors a virtual tour of the Delta Thailand head office data center with the Novotouch interactive display.
Speaking at the conference, Mr. Navachai Kiartkorkuaa, Head of Enterprise Marketing & SME Business Management, AIS highlighted the urgent need for digital infrastructure in the country, "Many Thai businesses struggled with tech shortcomings over the past year so digital infrastructure is now the key to bringing opportunities to Thailand as the rapid adoption of the digital transformation has driven the demand for trusted and secured digital infrastructure."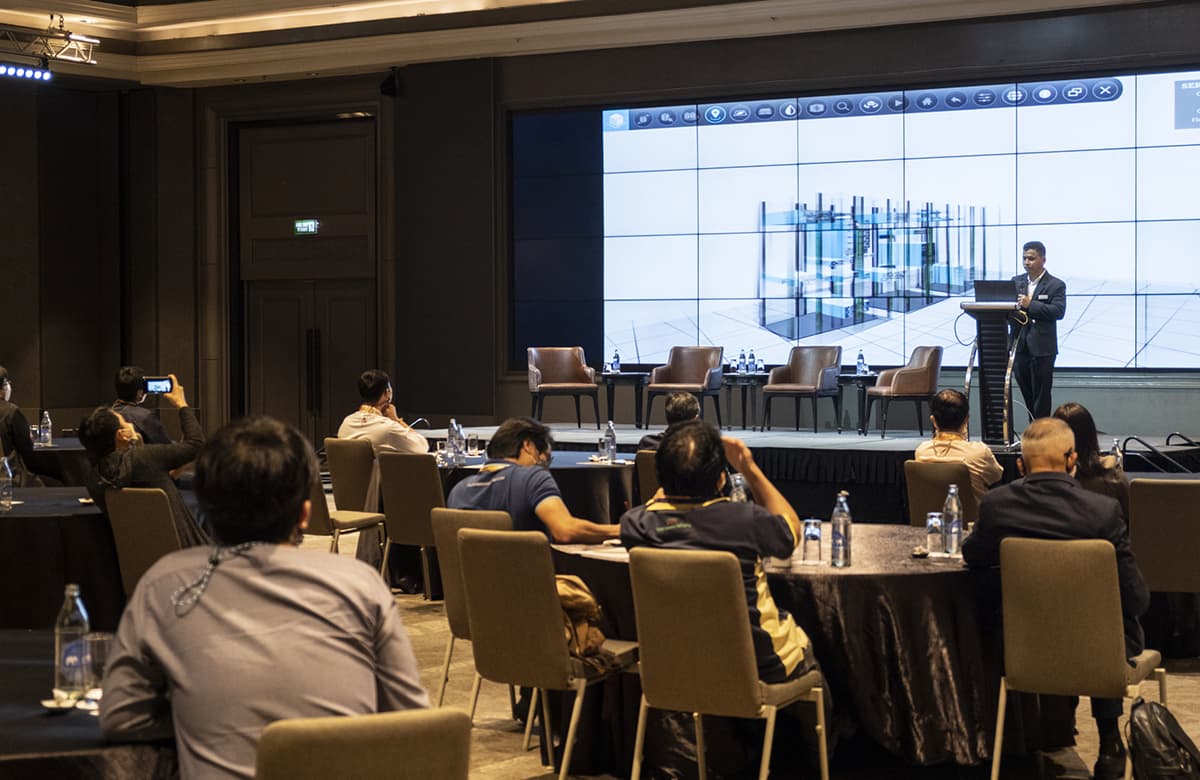 In his expert session called Solutions and Case Studies: Delta DCIM-control of the entire data center at your fingertips! Mr. Chatchawan Somjit Senior Systems Integration Engineer at Management Software Division, Delta Electronics, said, "Delta provides you with a complete Data Center Management System for your product portfolio that simplifies monitoring and managing the data center on a single platform. Our original DCIM platform enables quick optimization of your data center operation, especially asset management. DCIM is the key to quickly enabling the optimization of your entire data center operations."
The Novotouch virtual tour gave participants an in-depth view of Delta Thailand's data center, which leverages the InfraSuite Data Center solution. This is a fully integrated system architecture with four interlocking modules to maximize operating efficiency at the lowest cost and maintain a high level of flexibility. The four modules are Power Management, Rack and Accessories, Precision Cooling and an Environmental Management System.
Advantages of Delta's InfraSuite Data Center solution include:
Modular design for quick and easy tool-free assembly
Scalability to match data center with enterprise growth
High efficiency, energy-saving power components for eco-friendly data rooms
Reliable and uninterrupted operations 365 days a year
Excellent security for data center operations
Optimal power distribution and protection
As a data center and ICT power solutions provider, Delta offers energy-saving and scalable data center solutions to support the digitalization of Thai customers. Delta's award-winning reliable data center solutions support digital transformation across Southeast Asia and help it deliver on its brand promise: Smarter. Greener. Together.