Bangkok, Thailand, May 14, 2021- Delta Electronics (Thailand) PCL. developed an original robot solution to enable a safe touchless Songkran Festival at the Metropolitan Electricity Authority (MEA) Bangkok headquarters.
The MEA commissioned the original solution that allows users to make traditional water offerings with just one hand swipe and welcome in the Thai New Year. Users swipe their hand over a Delta industrial automation sensor to activate a DRV90L Delta 6-Axis Articulated Robot that automatically performs the water pouring ritual.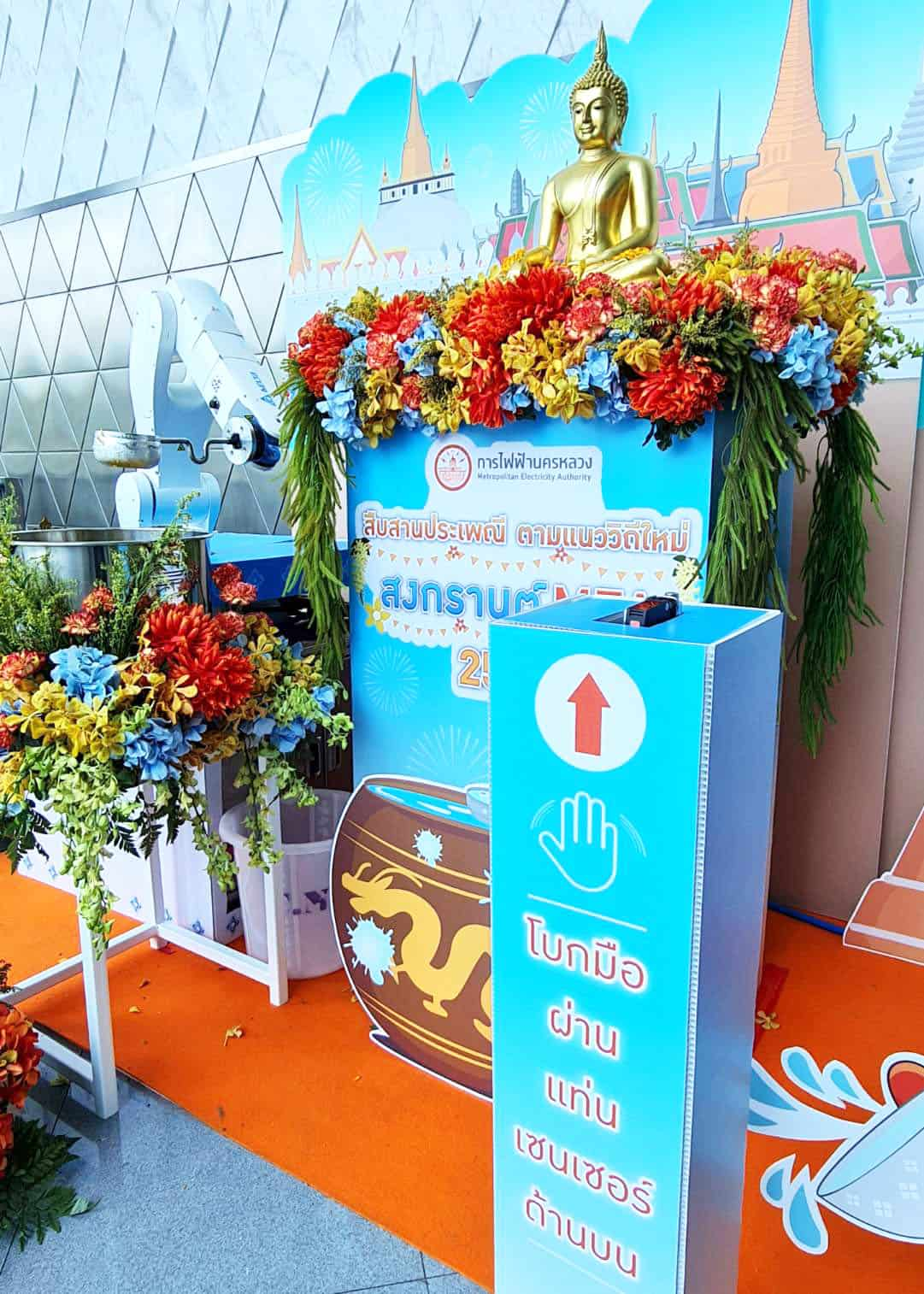 Mr. Jumpote Himacharoen, Metropolitan Electricity Authority Director of Corporate Communication Department, said, "We chose Delta because it's a company with great potential for developing complete solutions with its own robotics and automation systems. In addition, MEA and Delta have an MOU to develop the MEA EV application that facilitates Thai users with convenient and efficient charging solutions.
Delta's precise and flexible robotics system and contactless applications are well-suited for COVID-19 prevention and helped raise awareness for new normal solutions at our MEA Head Office 2021 Songkran festival."
Speaking at the MEA Songkran Festival, Mr. Kasemson Kreuatorn, Delta Senior Regional Manager for industrial automation, said, "Delta is excited to support the MEA in actualizing this 'New Normal' Songkran Festival concept that leverages our industrial automation solution for touchless festivities. This demonstrates both the unique versatility of the Delta industrial robot and our capability to implement seamless integration of all our own automation devices in a complete solution that helps Thais have a more safe and productive life despite COVID."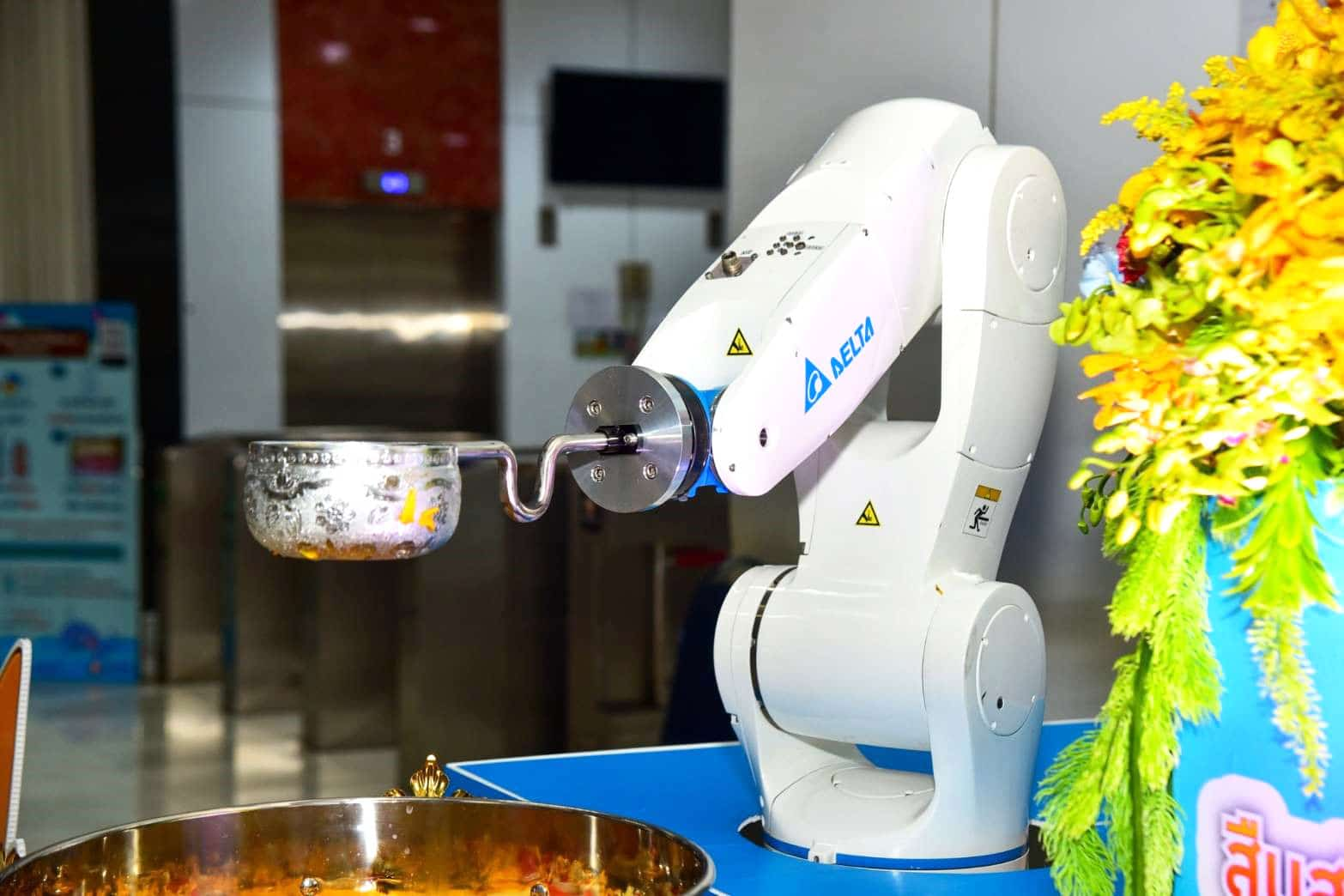 The excellent flexibility of Delta's DRV90L Articulated Robot makes it well-suited for applications including inspection, assembling, glue dispensing, palletizing, material feeding, packaging, soldering, and load/unload in the electronics, metal processing, rubber and plastic industries. In Thailand, Delta partners with customers looking to achieve smart manufacturing and implements easy-to-operate robot workstations that improve production efficiency while reducing labor costs.
The MEA and Delta have a number of successful smart and green solution collaborations including an MOU to include Delta's electric vehicle (EV) charging solutions in the MEA EV Mobile App. For this year's Songkran Festival, the MEA requested Delta's industrial automation business to develop an original solution that educates the public and aligns with consumer trends in Thailand's new normal.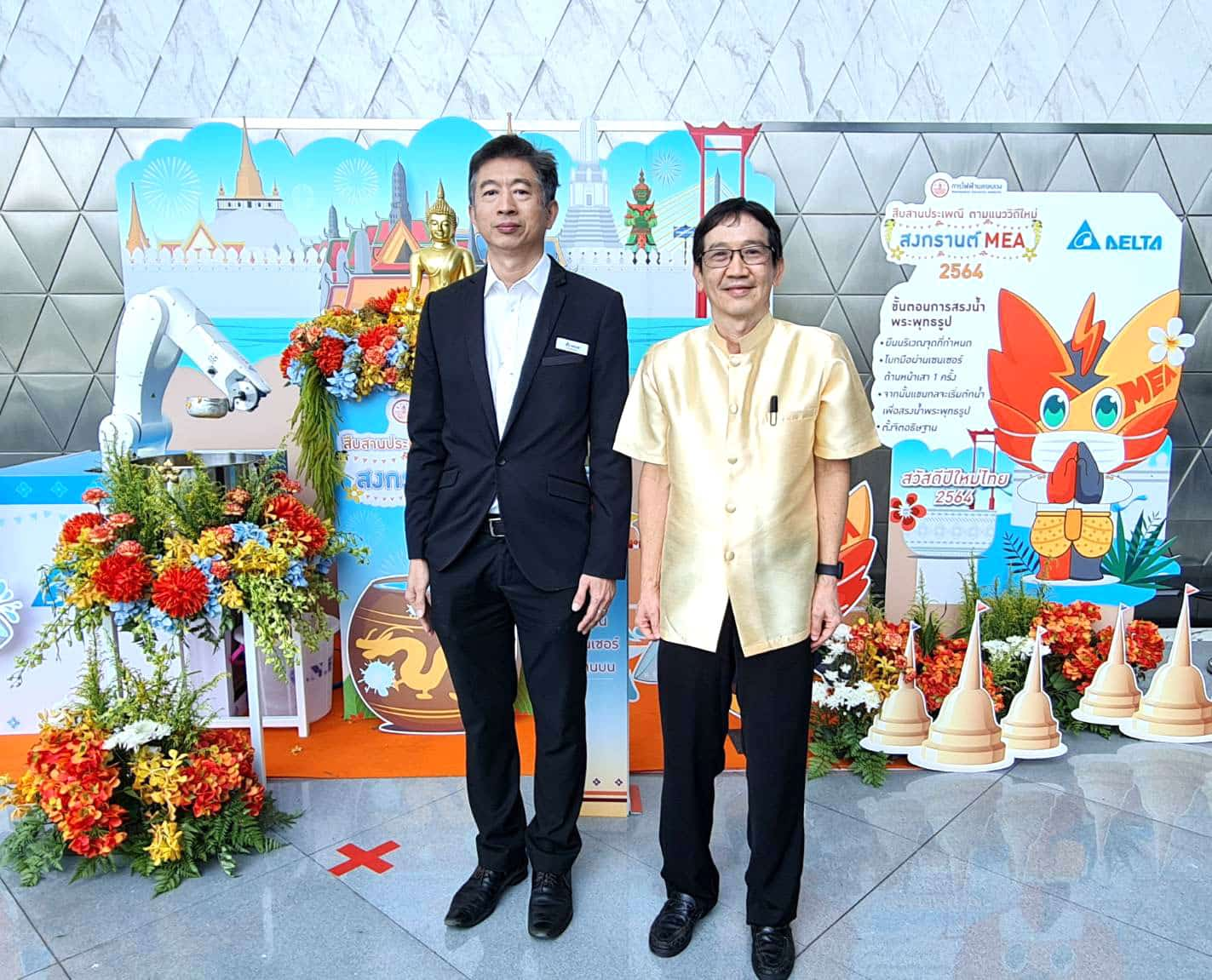 With extensive experience in implementing successful automation solutions, Delta leverages its world-class solutions and operations expertise to support major partners like the MEA in driving innovation that is shaping life in Thailand's new normal.