Bangkok, Thailand, December 8, 2020– Delta Electronics (Thailand) PCL. partnered with G-Able Co., Ltd. to host the Techday 2020 seminar featuring the Solution Update and Modernized Data Center Demo by Delta for executives, account sales and pre-sale IT and data center professionals.
The seminar talks and demonstrations focused on the latest technologies in Thailand to help businesses respond to the rapidly changing digital world and the Internet of Things (IoT) era. The massive amounts of data and data transmission generated in a variety of industries in this ever-changing environment present new opportunities for Delta and its partners in the IT and data center sector.
Delta demonstrated its POD data center solution as the best way to build a data center to meet business needs in Thailand today. Delta's POD solution is a fully modular design concept and is flexible to meet the increasing demands for data collection and processing.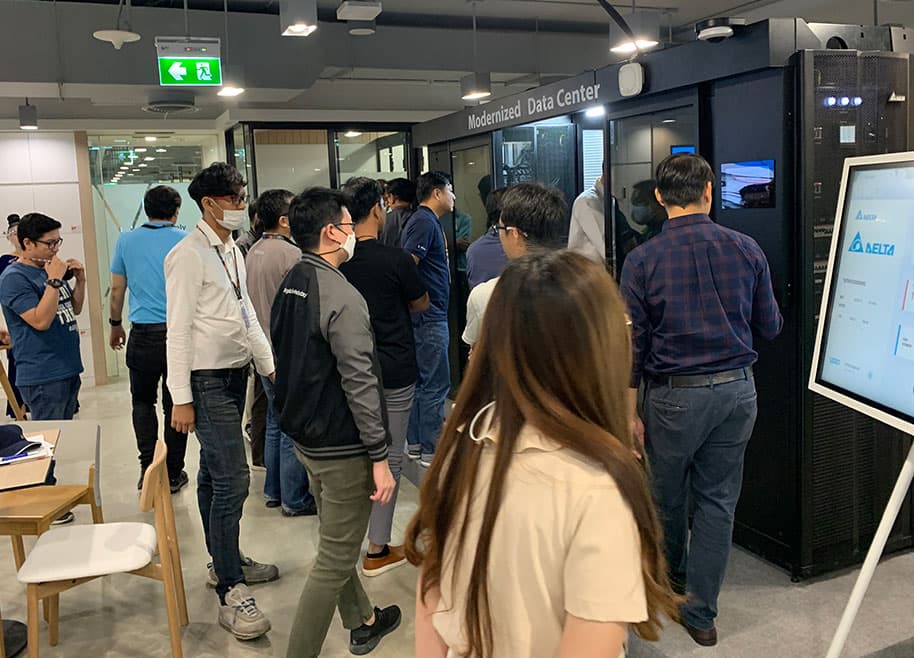 With the prestigious TIER III Ready Award from Uptime Institute, Delta's POD is a world-class solution ready to deploy in Thailand and Southeast Asia. Participants explored the Delta POD up-close at the seminar and learned about its features, installation and management from Delta and G-Able experts.