Bangkok, Thailand, December 2-13, 2020– Delta Electronics (Thailand) PCL. showcased its AC and DC EV chargers in support of the new Mitsubishi Outlander PHEV launched by Mitsubishi Motors (Thailand) Co., Ltd. In addition, the Delta home battery supported the Dendo Drive House package of household systems by Mitsubishi Motors Thailand displayed at the Thailand International Motor Expo 2020 in IMPACT Challenger exhibition center.
The Mitsubishi Outlander PHEV is the first plug-in hybrid electric vehicle (PHEV) launched by Mitsubishi Motors Thailand. Delta Thailand supported with both the AC Mini Plus 7.4kW EV charger with Type 1 Plug in the display area and the DC Wallbox EV Charger in the test drive area. Delta's 6kWh Home Battery is key component of Dendo Drive House by Mitsubishi Motors Thailand comprising the Mitsubishi Outlander PHEV, a bi-directional charger, solar panel and household battery.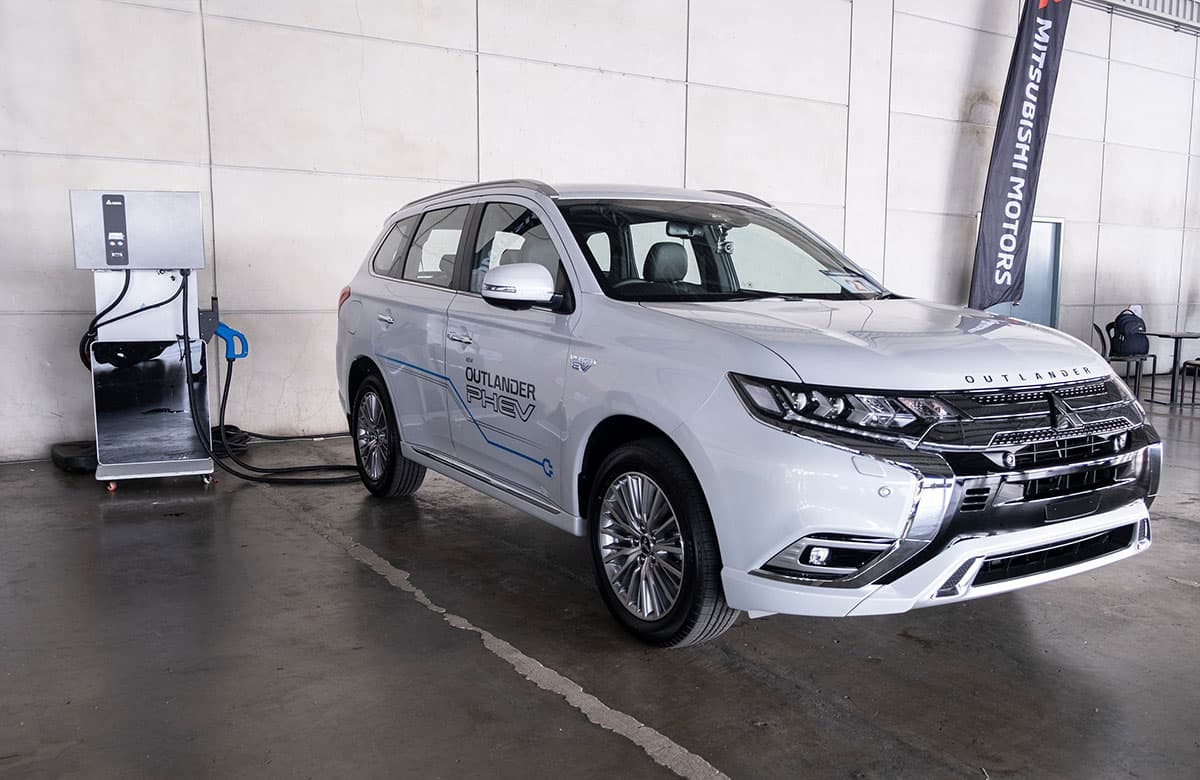 Mitsubishi Outlander PHEV test drive supported by Delta Thailand's DC Wallbox EV Charger.
Mr. Curtis Ku, Delta's Regional Business Director, said, "We are thrilled to work with Mitsubishi Motors Thailand to support their newly launched Mitsubishi Outlander PHEV with Delta's AC and DC EV chargers and the Dendo Drive House with our home battery. Our partnership with Mitsubishi Motors Thailand will benefit Thai customers by introducing more Delta charging solutions and world-class quality products to the Thai EV market."
Delta also supported fast charging for the Mitsubishi Outlander PHEV test drive with its DC Wallbox 25kW EV Charger. The Delta EV charging engineering team provided technical assistance for charger installation, operation and management while providing information on charging to event visitors.
As a pioneer of DC fast charging in Thailand, Delta offers EV drivers with the availability, ease-of-use and speed of a wide range of power outputs in its DC charger portfolio, starting with the 25kW DC Wallbox. These DC fast chargers and management systems are key to Thailand's EV charging infrastructure development and electrification strategy.
EV drivers in Thailand can leverage Delta's AC and DC charging and battery solutions for convenient and powerful charging at home, workplace and roadside stations. The modular and future-proof system design of Delta's chargers offers both compatibility and low total cost of ownership (TCO) for fleet and private EV applications.
As a green solutions provider, Delta commits to supporting electrification and the adoption of low-carbon vehicles in Thailand to fulfill its brand promise: Smarter. Greener. Together.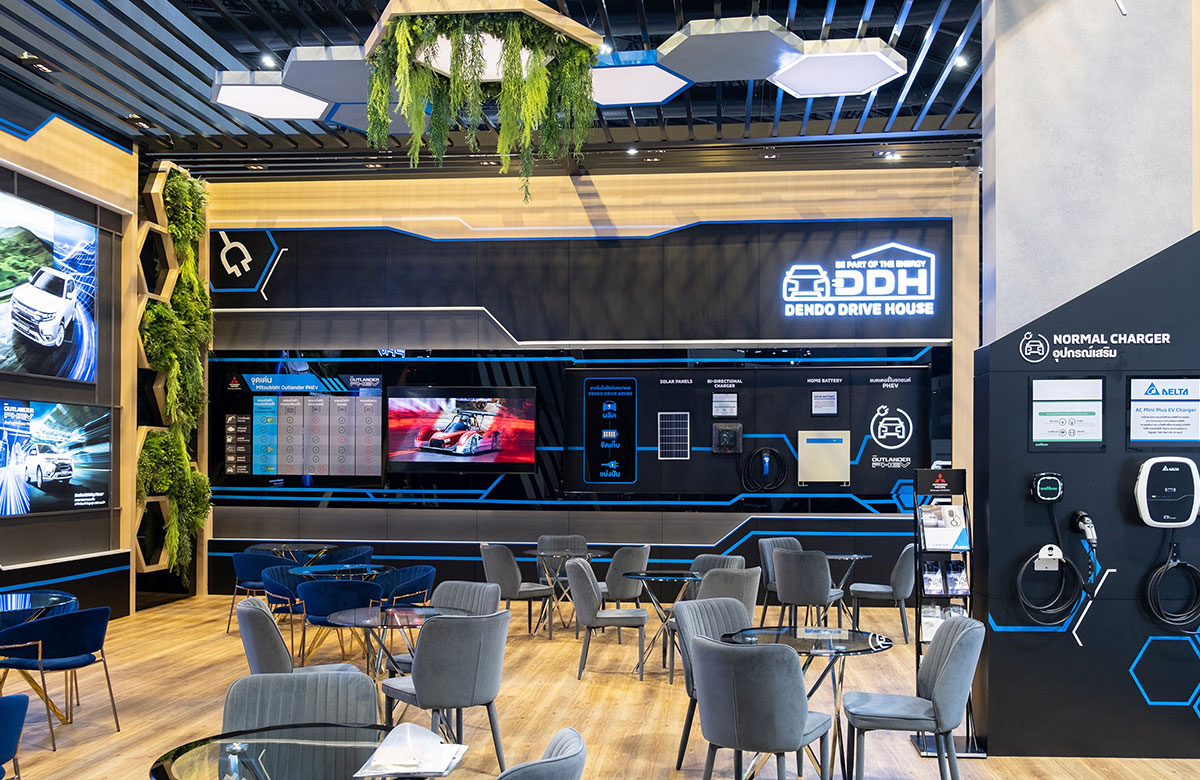 Mitsubishi Motors Thailand booth at Thailand International Motor Expo 2020 featuring Delta Thailand's AC Mini Plus EV Charger for the Mitsubishi Outlander PHEV and Home Battery for Dendo Drive House.