Chiang Mai, Thailand, October 7-11, 2019 - Delta Electronics (Thailand) PCL. brought its Electric Vehicle (EV) charging solutions to support the Nissan LEAF test drive at Thailand's highest mountain-Doi Inthanon. As the official Electro Mobility Operator (EMO) for Nissan in Thailand, Delta joined the event to support charging for 10 Nissan LEAF EVs and to help educate drivers in EV charging while highlighting the benefits of the Delta AC Mini Plus EV Charger for cross-country driving.
During the week-long test drive, four groups of around 80 media professionals drove 10 fully charged LEAF to the top of Doi Inthanon and back on a single overnight charge with the Delta AC Mini Plus. At the opening ceremony, members of Thailand's press explored the Delta's EV charging options including the AC Mini Plus EV Charger and DC Wallbox EV Charger. The DC Wallbox EV Charger is a 25kW quick charger with CCS and CHAdeMO dual charging ports and 94% maximum power efficiency. Its small footprint and durability make it a good choice for fleet and commercial applications. The AC Mini Plus EV Charger is a sleek and stylish 7.36kW charger that is easy to install for home and office charging.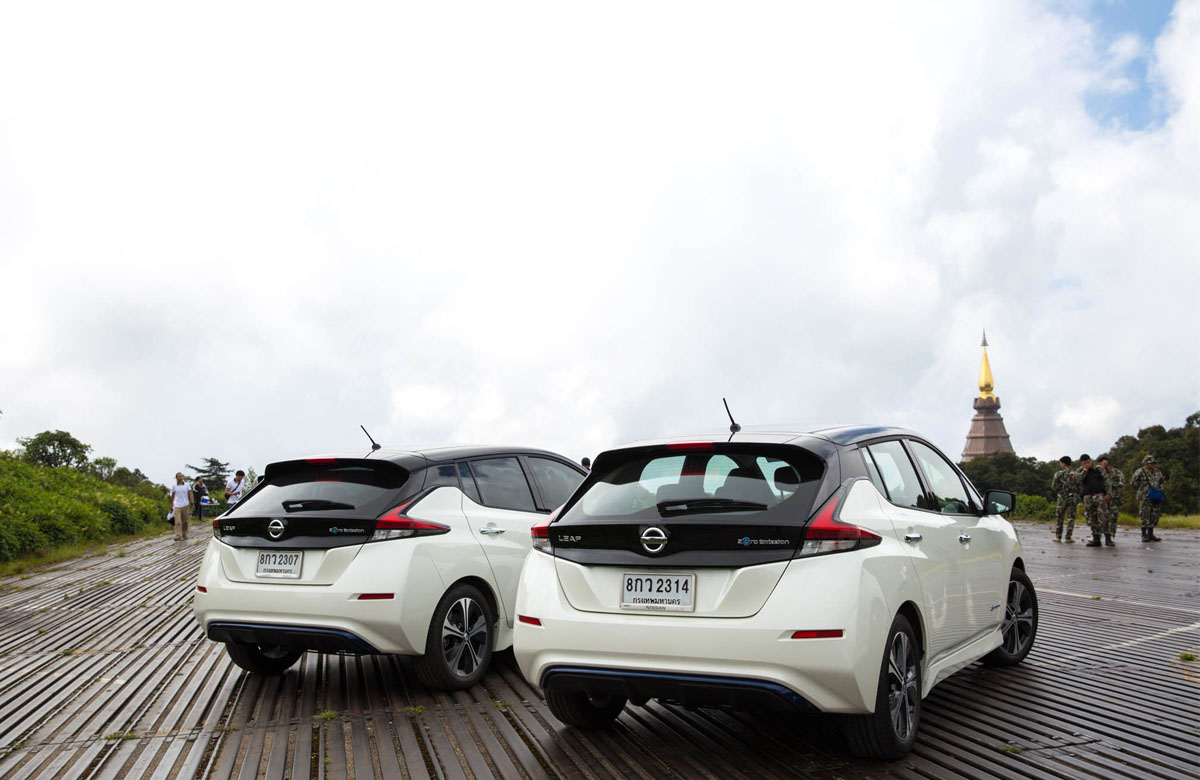 Delta's EV charging solutions team helped to set up and supervise 10 AC Mini Plus EV Chargers onsite to charge 10 Nissan LEAF EVs for the activity. The AC charger gave the LEAF a 100% full charge which the test drivers used to climb to the peak of Doi Inthanon. During the descent, the LEAF battery could regain power through regenerative braking and returned to the starting with plenty of battery left over. Participants received a breakdown of their battery use throughout the entire drive and learned how to charge with Delta's EV charging solutions.
At a height of 2,565 meters above sea level, Doi Inthanon in Chiang Mai province northern Thailand is the perfect location to demonstrate the power, safety and the practicality of driving and charging EVs in mountainous terrain. Participants were especially interested in experiencing downhill regenerative braking and trying the easy private charging upon their return.
With Thailand leading the ASEAN region in EV development, many car owners want to know the practical benefits and costs of EV ownership and charging. The week-long LEAF test drive attracted many Thai automotive, technology and lifestyle media who share an interest in EVs and want to address issues such as range anxiety and charging for their audiences. Delta partners with global EV leader Nissan in Thailand to raise awareness about charging safety and its nationwide quick charging network.
As a green solutions provider, Delta collaborates with EV leaders to promote electrification and encourage EV adoption in Thailand. Delta's innovative EV charging solutions are laying the foundation for a more sustainable and healthy society in line with the company brand promise: Smarter. Greener. Together.