Bangkok, Thailand, September 29, 2022-Delta Electronics (Thailand) PCL. and Mahidol University signed an MOU for collaboration on research and development of automation solutions with Delta products and Ultraviolet-C (UV-C) health care products. The 3-year agreement also brings the Delta Automation Academy to the Mahidol University Faculty of Engineering to develop students' skills in robotics, automation systems, IoT, electronics and embedded systems at the Delta Industrial Automation Lab.
Mr. Jackie Chang, President of Delta Thailand, and Professor Banchong Mahaisavariya, President of Mahidol University, signed the MOU and presented certificates and awards to the Gaia Team from Mahidol University who won the 2022 Delta Cup Grand Prize for Carbon Polymerizing System Project. The system can transform carbon dioxide into a biodegradable plastic called Polyhydroxybutyrate (PHB) which can biodegrade 90% within 10 days and leave no waste at the end of its life cycle.
The Carbon Polymerizing System demo used the following Delta Industrial Automation products:
• 1 AS200 PLC
• DIAVIEW SCADA System
• DIACloud
• 1 DRV70L Six-Axis Articulated Robot
• 5 ASDA-A3 AC Motor Drives
• 5 ECMA-C20401SS AC Servo Motor 400W
• 3 Control Valve
• 1 Peristaltic Pump
• 1 DPM-C530 Power Meter
As part of the collaboration, Delta will donate advanced automation training kits and industrial robots for Mahidol University students to train with at the Delta Industrial Automation Lab. In addition, Delta's Industrial Automation experts will conduct training courses for the faculty professors in Programmable Logic Controllers (PLC), Human Machine Interfaces (HMI), Variable Frequency Drive (VDF), servo motors/drives and system integration.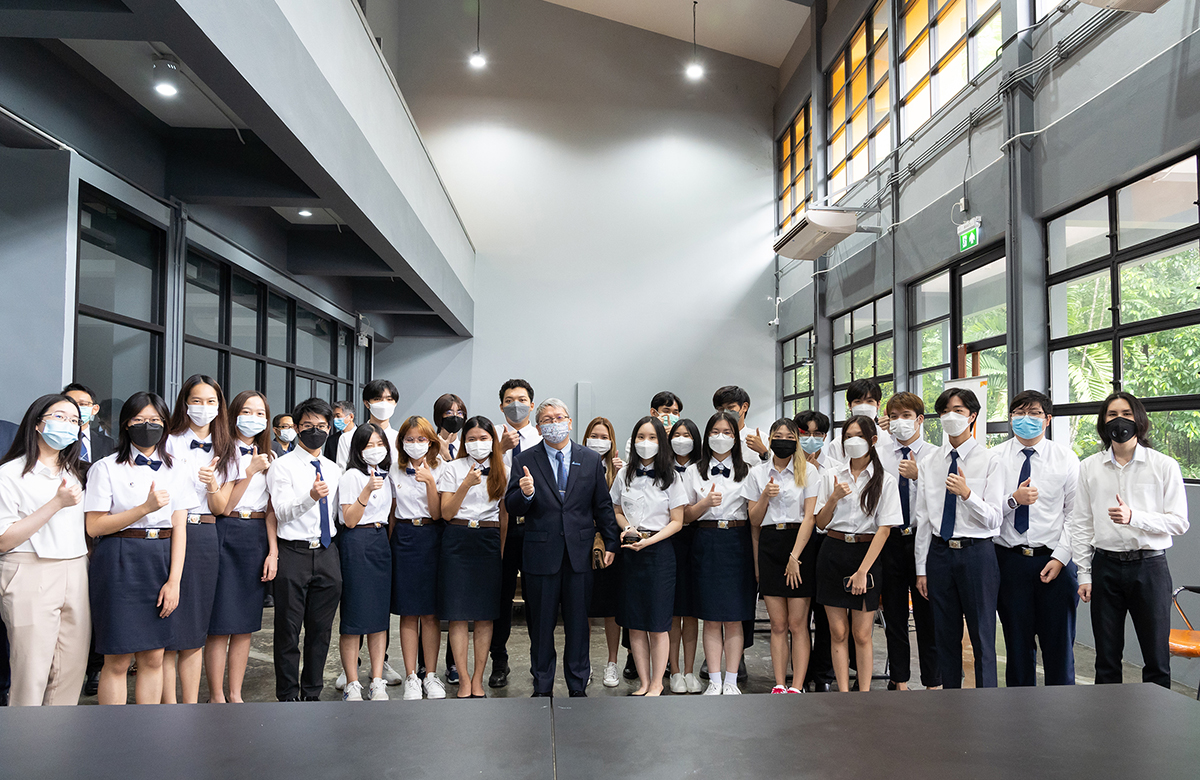 Previously, Delta and Mahidol University collaborated to develop automation engineering talents. The MOU is a new milestone that adds Mahidol University to the list of Delta Automation Academy partners in Thailand including Chulalongkorn University, Kasetsart University, King Mongkut's Institute of Technology Ladkrabang, Burapha University and King Mongkut's University of Technology campuses in North Bangkok and in Thonburi.
Mahidol University students and professors also have the chance to develop innovation projects that align to Delta's automation and green energy businesses into commercial products at the annual Delta Angel Fund for Startups. Since 2016, Delta and the Ministry of Industry's Department of Industrial Promotion (DIP) has held the angel fund that aims to develop local talent and incubate startups to support the government's Thailand 4.0 development plan.
Speaking at the ceremony, Mr. Jackie Chang said, "Delta is excited to begin a new chapter of cooperation with Mahidol University as we continue our pioneering development of automation education that supports Thailand 4.0 development. We are committed to driving development in automation to boost the efficiency and quality of the local manufacturing sector and elevate Thailand's value in the global supply chain."
Over 1,000 Thai engineering students have already trained at the Delta Automation Academy so far and top talents have won prizes in the international Delta Advanced Automation Competition or Delta Cup held each year with elite engineering student teams from Southeast Asia, Taiwan, China, India and Europe.