Samutprakarn, Thailand, March 29, 2021- Delta Electronics (Thailand) PCL. signed an MOU for partnership and collaboration with Chulalongkorn University (CU) and the Metropolitan Electricity Authority (MEA) in a joint project to improve the energy efficiency of Delta's air compressor system at its green building headquarters.
Mr. Pitisook Chitkasem, Delta Plant Administration Director, represented the company to sign the MOU with representatives from Chulalongkorn University and the MEA. Mr. Chaiya Chamchoy, and Ms. Ampai Liewwattanachotinun, Associate Professors from Culalongkorn University along with three experts from the MEA participated in the MOU signing ceremony at Delta's headquarters in Bangpoo.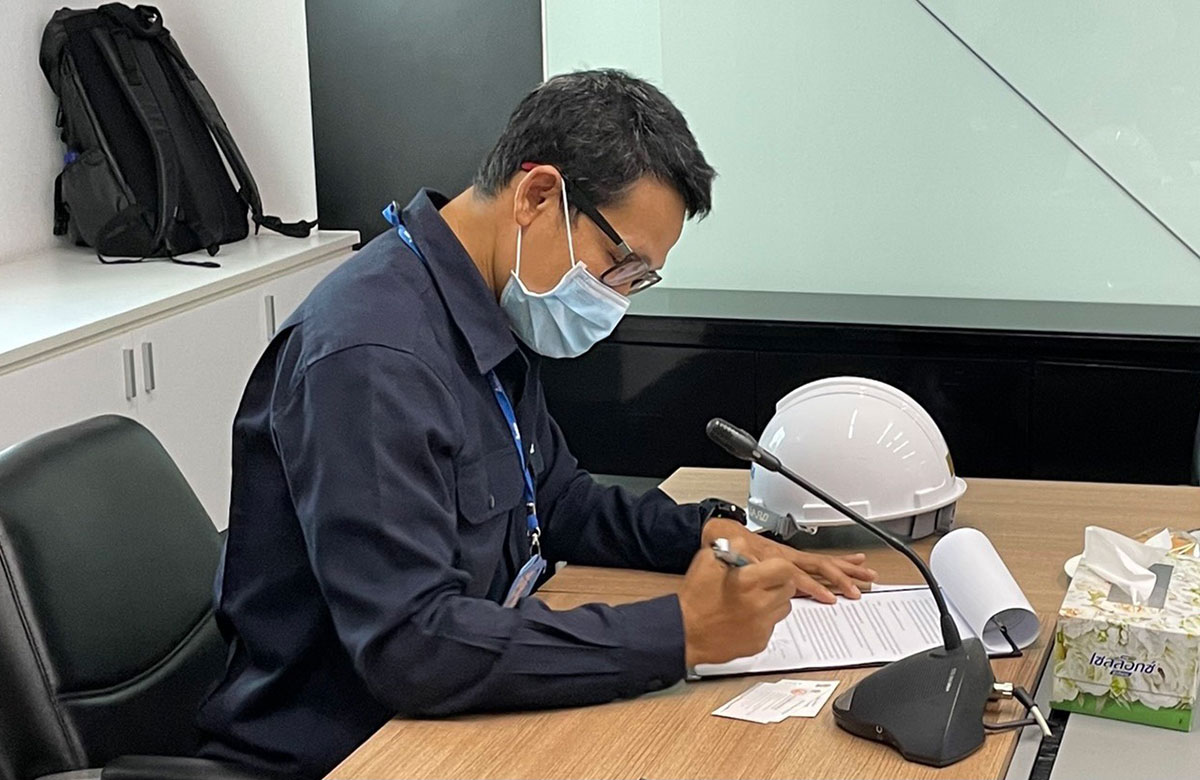 According to the agreement, the joint energy-saving project will receive 100,000 Baht in funding from the MEA to improve the air compressor system and use energy more efficiently at Delta's green factories. The project will last from the date of the MOU signing until September 30, 2021. The project targets to achieve 100,000 kWh/year in energy savings.
After the signing ceremony, the delegates from Culalongkorn University and the MEA surveyed Delta's plant to evaluate, discuss and explore opportunities to implement the proposed energy efficiency improvement project at Delta's air compressor system. Delta expects a major reduction in unnecessary energy consumption as a result of the improvement project.
As a global corporate citizen, Delta holds seven Thailand Energy Awards and two ASEAN Energy Awards in recognition of its green operations and sustainable business in Thailand. In 2017, Delta was the first company in Thailand to receive the LEED (Leadership in Energy and Environmental Design) certification in the EBOM (Existing Buildings: Operations and Maintenance) category. Delta also continuously participates in energy related and environmental programs to deliver on its brand promise: Smarter. Greener. Together.