Bangkok, Thailand, October 21, 2021–Delta Electronics (Thailand) PCL. received safety awards at the Samutprakarn and Chachoengsao Labour Management Excellence Awards 2021 for outstanding workplace safety and occupational health practice.
This year, Delta joined 39 companies in Samutprakarn Province and 597 companies in Chachoengsao Province in the petrochemical, automotive, electronics and food processing industries to win awards. Mr. Kasemchai Somjetanaphan, Director Department of Labor Protection and Welfare Area 10, and Mr. Mitree Tritilanunt, Chacheongsao Provincial Governor, presented the following awards to representatives from the Delta Safety Department:
• Delta Thailand Plant 5: Best Model Establishment Award for Safety, Occupational Health and Work Environment 2021 (Diamond level). This is the sixth consecutive year for Delta to receive this national-level award.
• Delta Thailand Plant 6: Outstanding Model Establishment Award for Occupational Safety, Health and Work Environment (Gold Level). This is the fourth consecutive year in a row for Delta to receive this award.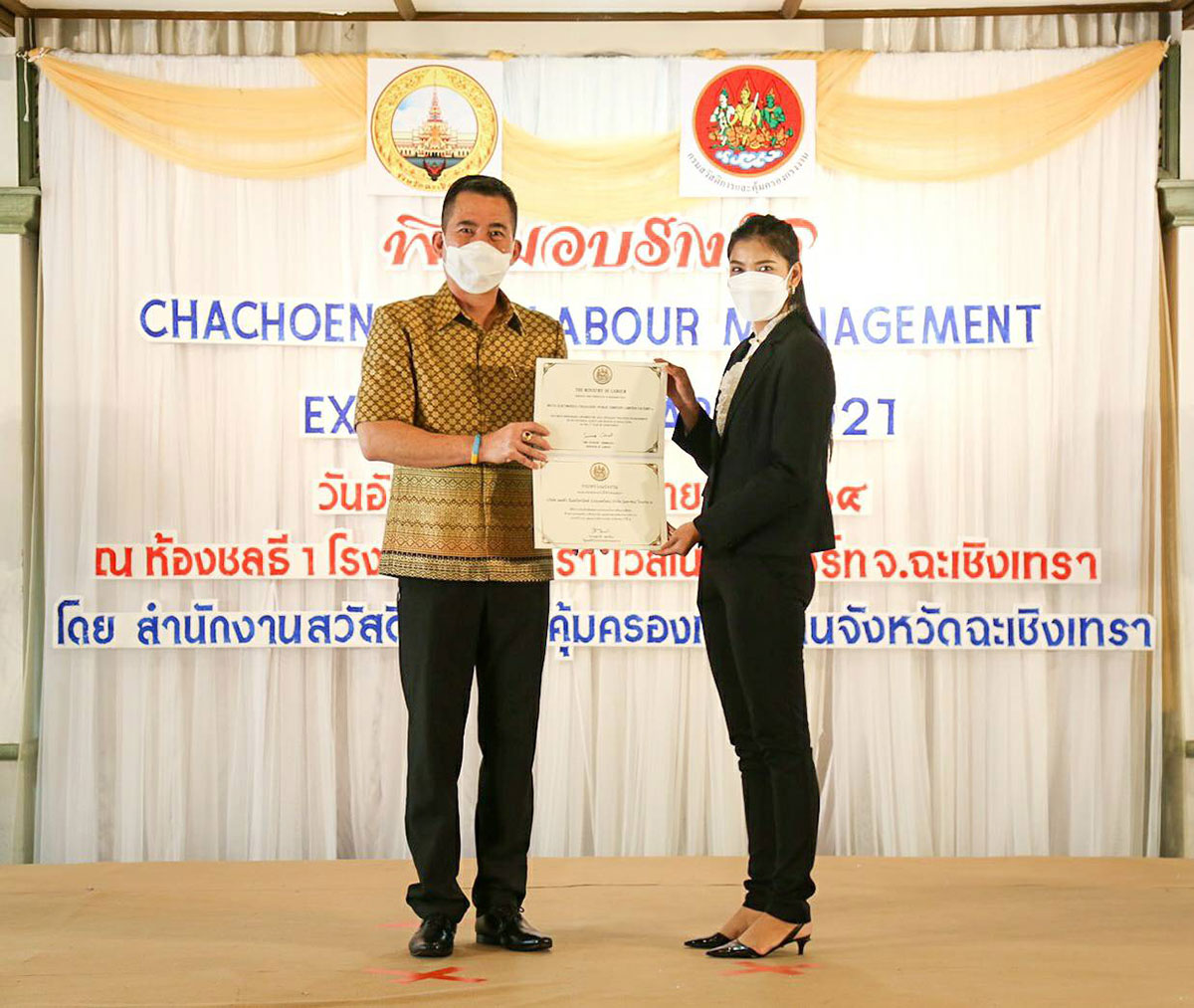 The awards by the Department of Labor Protection and Welfare under the Ministry of Labor, aim to recognize Thai companies that demonstrate outstanding management performance and commitment to excellence in the areas of safety, occupational health and environment
Safety is a top priority at all of Delta's locations. Throughout the COVID-19 crisis, Delta works with local public health officials and stakeholders to strengthen safety measures and infectious disease prevention at all of its plants in Thailand.
TAGS:#award