Bangkok, Thailand, December 24, 2020 – The Provincial Electricity Authority (PEA), Mitsubishi Motors (Thailand) Co., Ltd. and Delta Electronics (Thailand) today signed a Memorandum of Understanding (MOU) for cooperation between the three parties in Electric Vehicles (EV), EV charging stations and the PEA's mobile application for EV charging.
This landmark partnership accelerates electrification in Thailand by bringing the three parties together to cooperate and share vital information about Mitsubishi Motors Thailand's EV usage and Delta's EV charging station locations. This will enhance Thai user's experience with the PEA's EV charging mobile application which helps customers to find charging stations easily all over the country.
Mr. Lertchai Kaewwichian, Assistant Governor (Business and Marketing) of Provincial Electricity Authority said that PEA adopt the government's policy on electric vehicles by developing EV Charging Station Infrastructure in every 100 km on the main transportation routes across the country with total 62 EV Charging Stations by 2021 in order to promote the use of EV cars and facilitate EV users to travel all over Thailand. In addition, PEA also develop PEA's mobile application for EV users to search for EV charging stations, reserve charger, start and stop charging via PEA's mobile application.
Mr. Morikazu Chokki, President and CEO of Mitsubishi Motors (Thailand) Co., Ltd. said that Mitsubishi Motors Thailand was very much honored to sign the Memorandum of Understanding (MOU) among Provincial Electricity Authority and Delta Electronics Thailand. We are confident that this collaboration will drive forward the rapid expansion of charging station for electric vehicle including PHEV in Thailand and increase convenience to encourage electric vehicles deployment in Thailand.
"We have commitment to support the electrification roadmap for Thailand. Recently, Mitsubishi Motors Thailand has launched New Mitsubishi Outlander PHEV which is not only the world's first Plug-in-Hybrid SUV but also the world's best-selling PHEV, running by flexible energy sources, both fuel and electricity. This collaboration between Mitsubishi Motors Thailand, Provincial Electricity Authority and Delta Electronics Thailand who are leaders in electric power industry in Thailand will provide convenience to find EV charging stations via PEA's EV charging mobile application and most importantly, the safety of installing EV charging at our customers' home. We aim to provide worry-free ownership experience to Mitsubishi Outlander PHEV customers" added Mr. Morikazu Chokki
"We're excited to partner with both the Provincial Electricity Authority and the Mitsubishi Motors Thailand to lead Thailand's drive towards electrification and offer a more convenient and safe ownership experience for Thai EV drivers to enjoy. Delta's core competencies in power conversion and management, help us develop ultra-efficient charging solutions with international safety and operating standards. This has gained the trust of top global EV manufacturers like Mitsubishi Motors Thailand and EV drivers worldwide," said Mr. Jackie Chang, Delta Thailand President.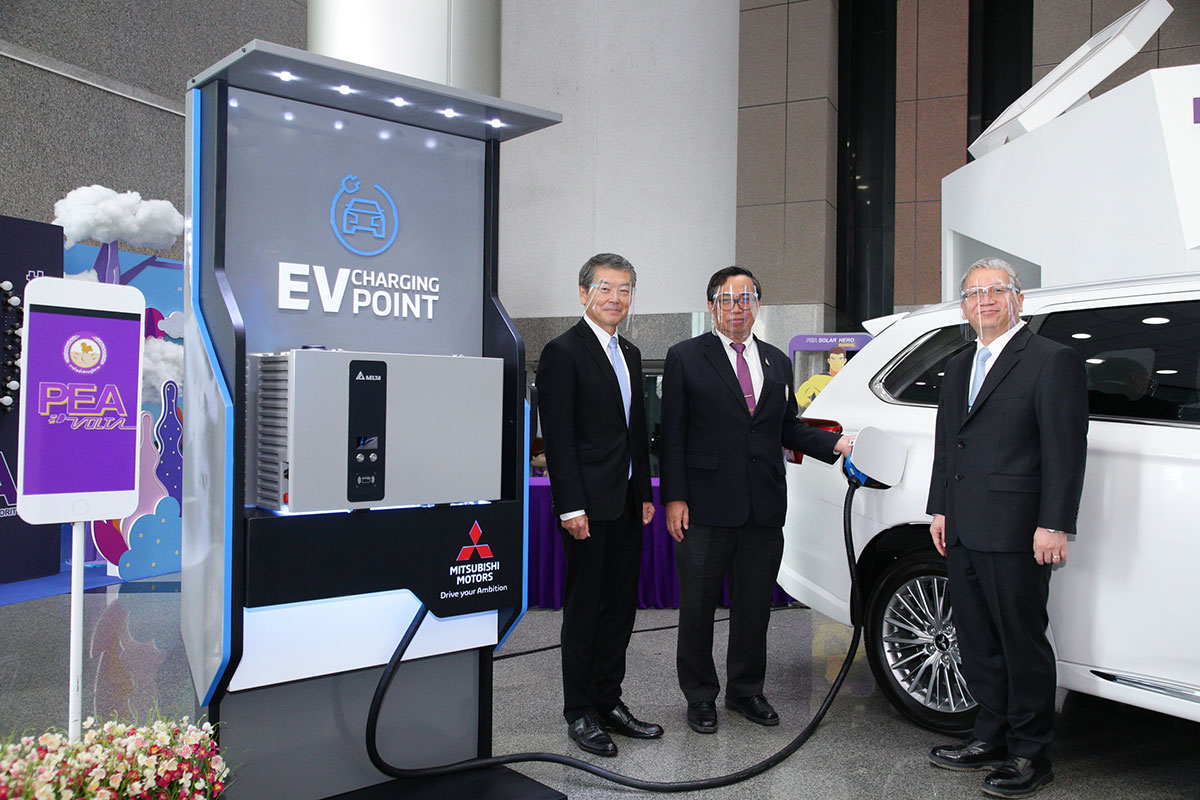 This partnership aims to encourage Thai customers to use EVs and give support to the infrastructure and charger readiness including technical support. PEA's Mobile Application users to locate and connect with Delta's extensive network of EV charging stations in Thailand.
The PEA will support the deployment of the PEA's Mobile Application, do inspection services for low-voltage electrical systems at premises such as residential and office sites and provide electrical system installation for EV charger service. Mitsubishi Motors Thailand will provide product and market information, charging station information such as location and charger type and train and co-develop knowledge sharing with the PEA.
After locating Delta EV charging stations, users can use the PEA's Mobile Application to reserve, start and stop charging and make payments with Delta's support. Delta will also transmit data from chargers to the PEA server in accordance with Open Charge Point Protocol (OCPP) standards.
This monumental collaboration between PEA, Mitsubishi Motors Thailand and Delta supports the Thai government's energy blueprint target to have 1.2 million EVs (PHEV and BEV) on the road by 2036. The three partners will also collaborate to educate Thai drivers on basic knowledge in electrical systems and EV charging infrastructure safety requirements.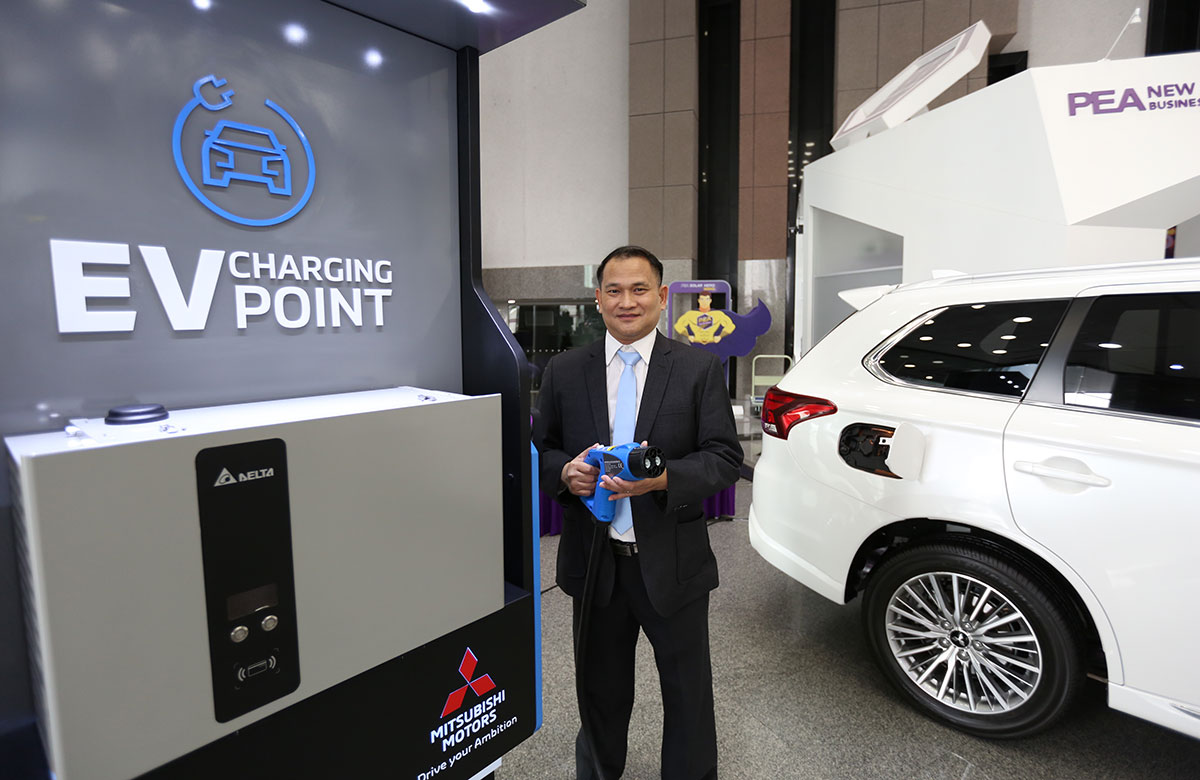 Learn more about Delta DC Charger, visit www.deltathailand.com/en/products/Energy-Infrastructure/EV-Charging/DC-Charger.