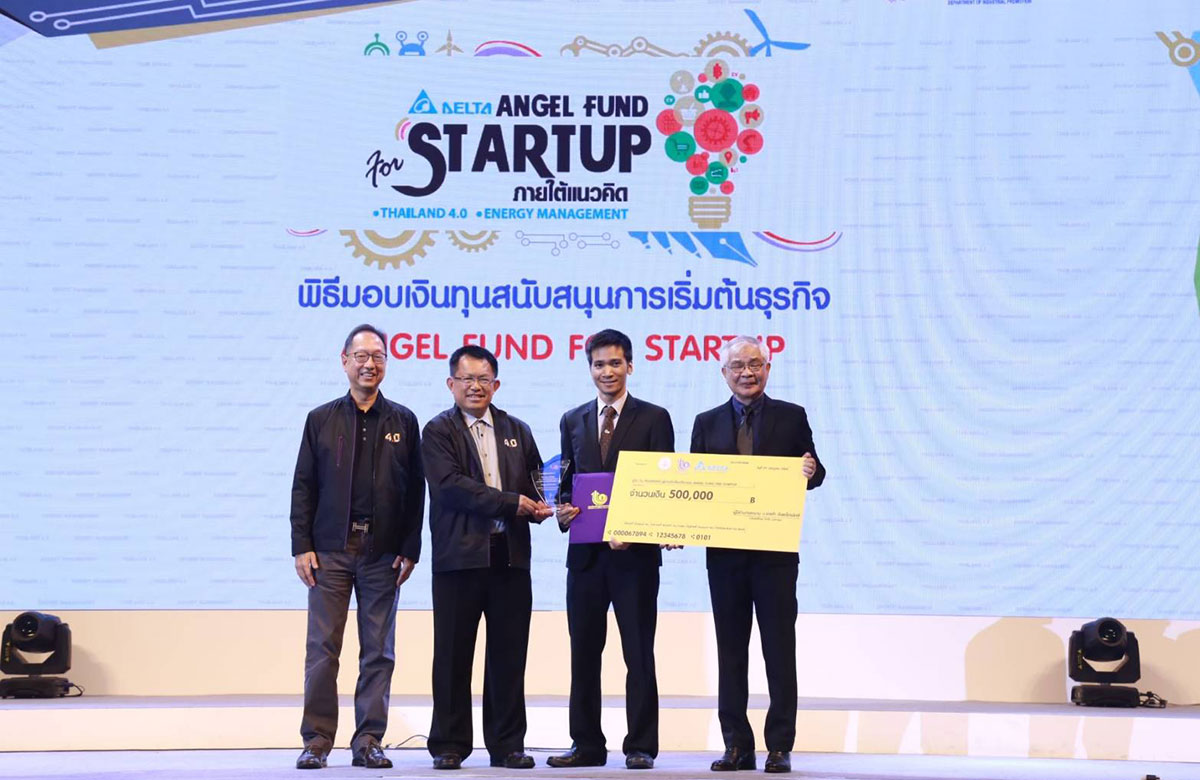 In 2016, Delta Thailand launched the Delta Angel Fund for Startups with funding and technical support with collaboration from the Department of Industrial Promotion (DIP) at the Ministry of Industry. By 2020, Delta supported 158 winners in creating outstanding economic value of over 500 million Baht, boosting Thailand's budding startup ecosystem and society.
One excellent example of the ripple effect Delta Angel Fund for Startups is having is the international recognition of 2017 winner Mr. Songpakorn Punongong, CEO and CTO at ReadRing, who invented a braille reading device to empower the disabled community.
This year, Mr. Songpakorn won the prestigious Touch of Genius award from the National Braille Press in the USA. We took this opportunity to catch up with this young Thai inventor and hear about his incredible invention, how it uplifts the disabled community and his entrepreneurship journey and experiences in the Delta-MOI program.
Congratulations on winning the Touch of Genius award from the National Braille Press in the USA for your innovation! Can you please share with us what ReadRing is and why it's such an empowering tool for the disabled community?
Thanks to Delta Electronics for the first grant to develop my invention back when it was in the idea stage. ReadRing is a mouse-sized portable braille display for the blind. It can connect wirelessly to a smartphone for reading text on screens or scanned documents during work, study, or leisure reading.
It reduces the cost for literacy by magnitudes compared to conventional braille displays and embossers, enabling many more blind people with lower income to be educated, productive and independent.
What motivated you to make ReadRing, and how did you turn your ideas into a working device?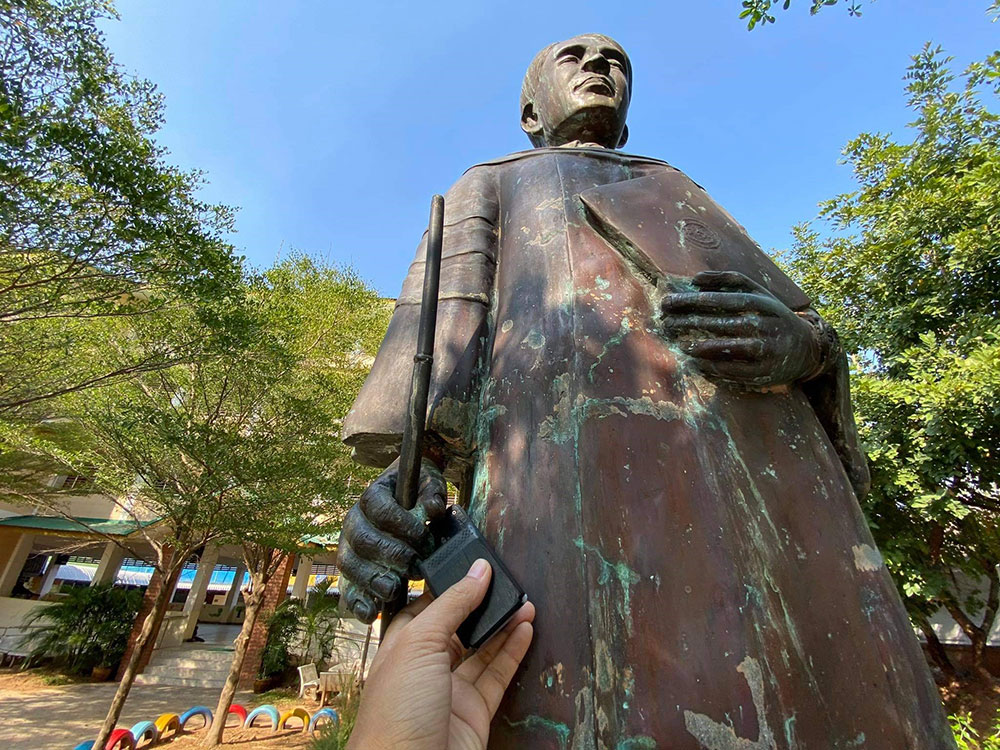 My late blind father was a passionate educator for the blind. The charity foundation, Christian Foundation for the Blind in Thailand (CFBT) he founded has served tens of thousands of Thai blind people in the past four decades. I want to use technology to expand his mission as well as empower blind people worldwide.
To develop ReadRing, I went through years of hands-on experience, researching braille technologies and available industrial technologies. I then completed a hundred iterations of designs and real-world trials while continuously learning needs from users.
What are the biggest challenges you faced when you were developing this new solution and how did you get support for your idea?
Developing new technology while minimizing budget is hard and takes time, especially when you cannot afford to hire smart people to help. Precision prototyping services are not very accessible and affordable in Thailand so you must adapt to work with what you have.
Yet in the end, you can do things better with a creative approach. I got advice from people who know the business and relevant technologies and prepared my pitch to get funding when opportunities arose.
How did you find out about the Delta Angel Fund, and why did you join?
I went to the Bangkok Mini-Maker Faire 2017 event and visited the Department of Industrial Promotion booth where I filled out a basic form.
Later, I received an invitation message from the Delta Angel Fund 2017 for application and took the chance to compete. I wanted to realize my idea and build a network to develop my business.
How has participating in and winning the Delta Angel Fund helped your business development and changed your life?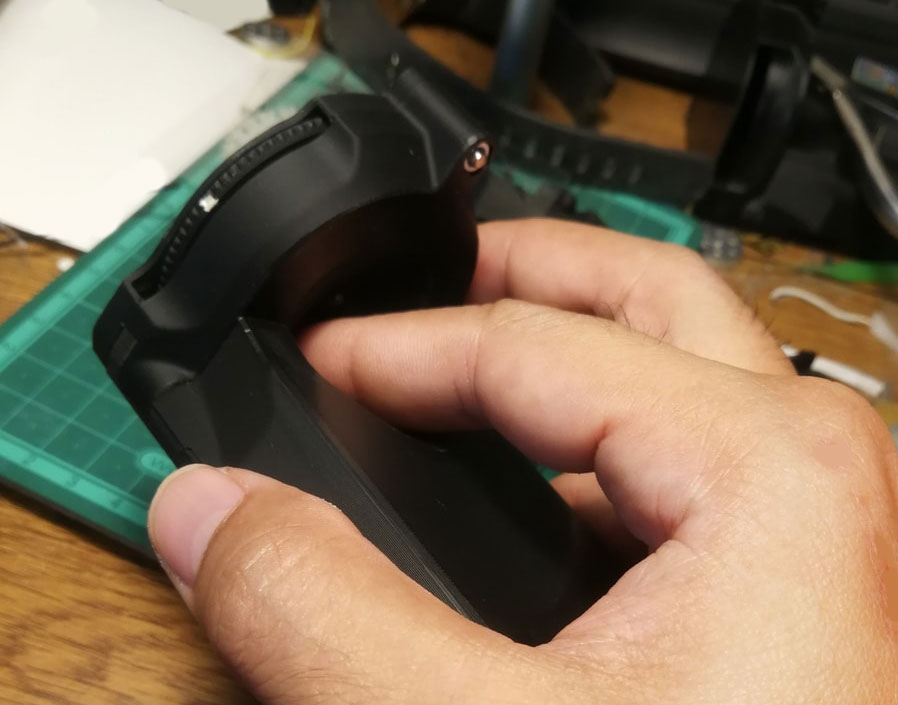 Taking part in the Delta Angel Fund boot camp equipped me with techniques to plan my business. Winning the award and funding helped me realize my first working prototype that brought many more opportunities for me.
Now I can fulfill my childhood dream to be an inventor who makes an impact in the world.
What's the market reception been like for ReadRing and what impact have you seen this innovation have on visually impaired people?
Although there are only a few prototypes handed out for testing so far, blind people in Thailand and the USA who have tested the prototypes want to have it as soon as it is available for sale.
They are optimistic that they can do more and live independently with such an affordable and portable device. Many have inquired about pre-orders on our Facebook page even though we have not put the product on sale yet.
Do you have any future plans to develop ReadRing further or bring it to new markets?
We are currently targeting the Thailand, Singapore, Japan and North America markets and we are developing a robotic system to produce ReadRing at low cost and high quality anywhere. This will help our business to reach a global scale.
In the future, ReadRing will develop into a wearable high-definition tactile device that allows reading along with feeling lines and textures, which literally reflects its name.
What do you think are some of the best ways companies can support entrepreneurs and Thailand's innovation ecosystem?
If their business is relevant to the company, buying and hiring startups as a new division can speed up the new innovation's growth while efficiently utilizing the company's technologies. This support can be better than just giving startups money. The new product can become a spin-off of the company or sell at a good price when the business becomes viable.
Companies can also help set up a pool of industrial services, business development advisory and development funds that can attract tech entrepreneurs and efficiently utilize shared resources. Successful entrepreneurs can then contribute back to this pool to sustain the innovation ecosystem in Thailand.
What is your best advice for Thai entrepreneurs looking to pitch their idea to an Angel Fund and make a difference in the world?
Always learn more from the people you want to help. Some needs exist which you might never discover without continual learning with the end-users.
Be passionate to learn new things and adapt your ideas to add value. Remember, making an impact is not about just winning a lot of prizes, it is about having a worthwhile goal and how much you are willing to lose to get it done.
How can we all help to create more opportunities for disabled entrepreneurs to reach their dreams with dignity, and what barriers do we need to break down to include them more in Thai society?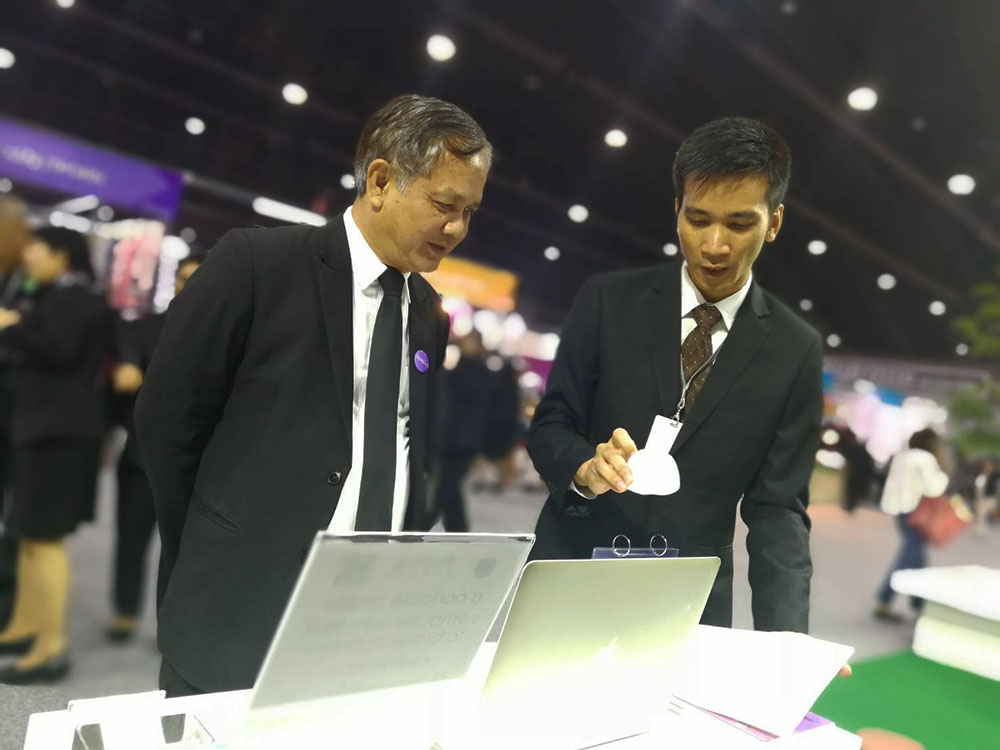 By valuing them as normal persons with physical diversity, we should not doubt their abilities to succeed and contribute to society.
Assistive technologies, accessible communication at work and universal design can help them overcome the gaps and be competent.
Conclusion
Are you ready to take the first step of your entrepreneur journey with the Delta Angel Fund for Startups and go on to make a positive impact in Thailand and the world?
Discover how your idea can fit in with Delta's energy-saving and automation solutions for Industry 4.0 and smart city business to life in this country at our Delta Thailand website.
You can also follow our Delta Thailand Facebook and Delta Thailand LinkedIn pages to stay updated for the next application round of the Delta Angel Fund for Startups. Let's build a smarter and greener Thailand together!
Find out more about ReadRing at their website: https://www.read-ring.com/