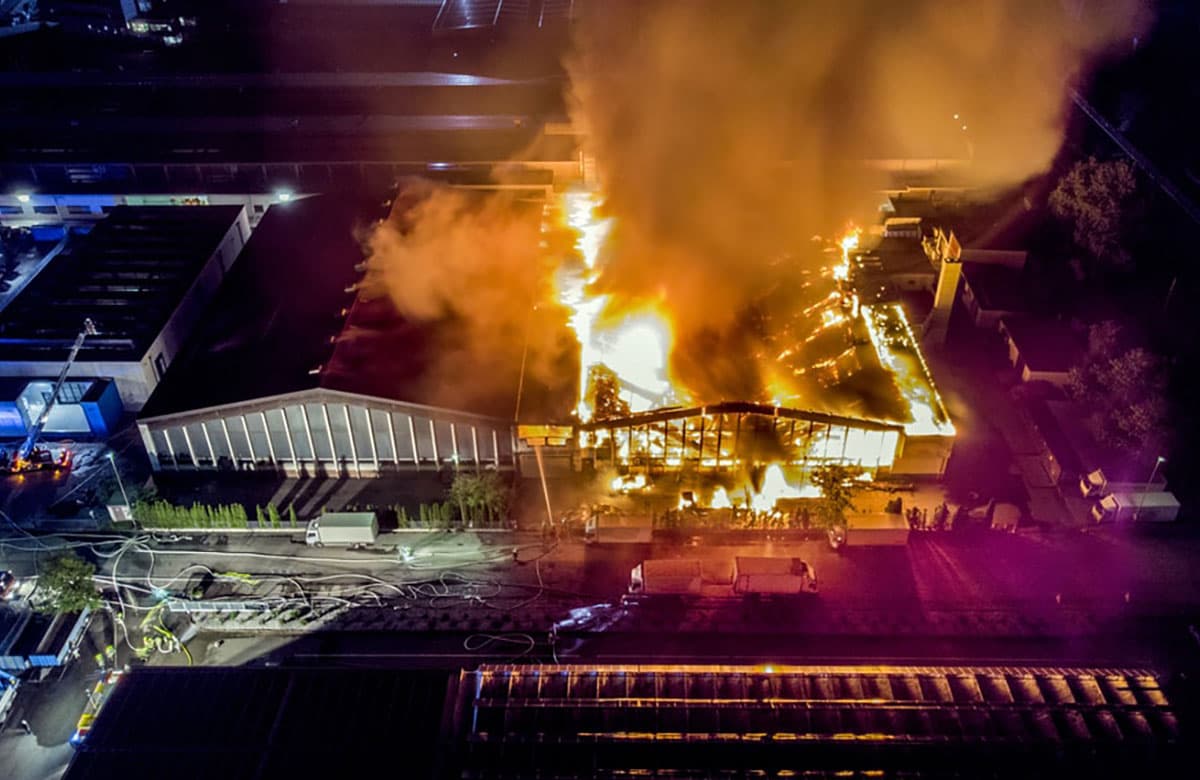 Bangkok, Thailand, July 27, 2021- At around 3:00 AM on July 5, a massive explosion at a foam and plastic pellet manufacturing factory in Bang Phli district of Samutprakarn rudely awaked residents in this densely populated part of the metropolitan Bangkok area.
By morning a huge black cloud of noxious smoke billowed across the sky and was clearly visible from the Delta Electronics Thailand factories in Bangpoo district in the same province. Colleagues living near the disaster told of shattered windows and other damage to their property and followed the government order to evacuate to avoid the toxic fumes.
The Aftermath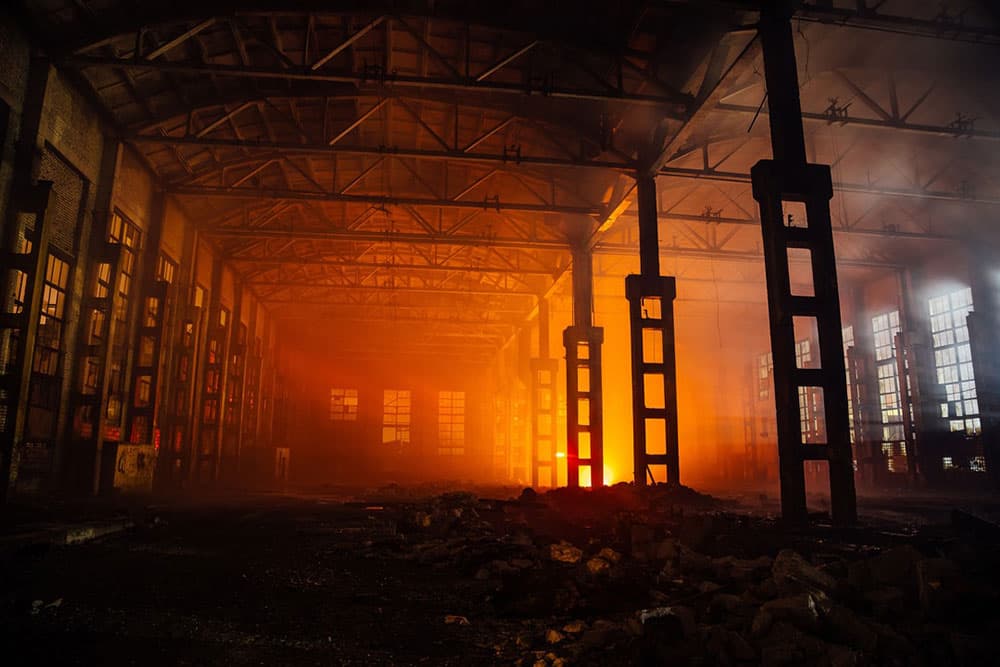 The fire raged over 24 hours with desperately underequipped firefighters struggling to stop the flames twice. One rescue worker died and 40 people were injured. The Bangkok Post reported Provincial governor Wanchai Kongkasem said there was major damage to private property affecting 80,916 people. The explosion and the fire forced the evacuation of 1,992 residents living within a 5-km radius of the factory.
On July 7, AP reported authorities told residents to avoid inhaling any fumes warning that they could cause dizziness and vomiting, and cancer in the long term. Styrene monomer used in the production of disposable foam plates, cups and other products can produce poisonous fumes when ignited. The chemical itself also emits styrene gas, a neurotoxin, which can immobilize people within minutes of inhalation and can be fatal at high concentrations.
Reclaiming our right to clean air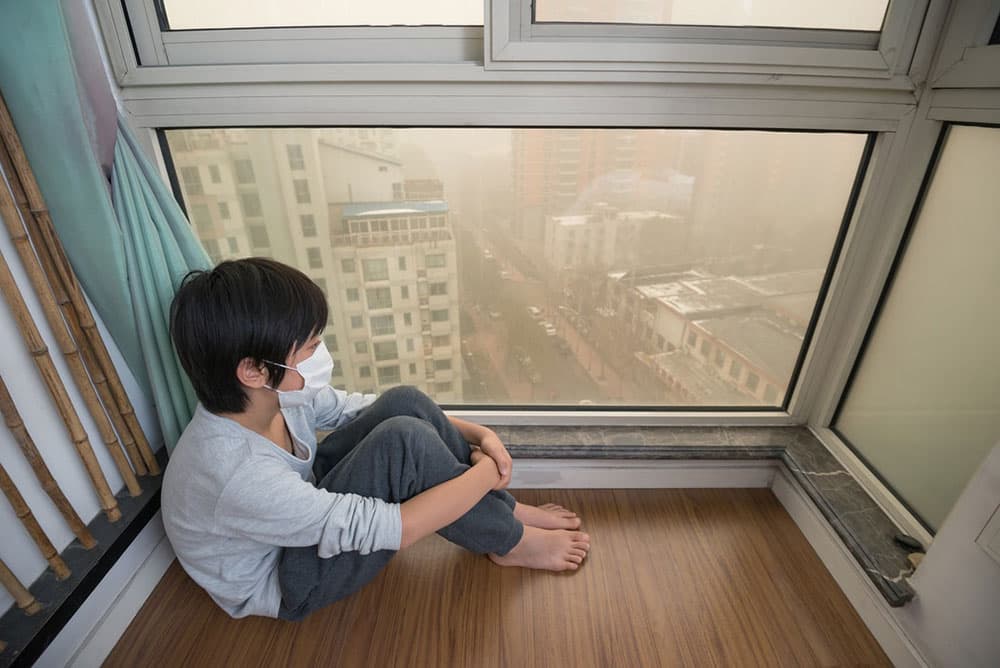 With so few residents evacuating from the danger zone, it's obvious that many people cannot or will not escape a very clear health hazard from air pollution. But then again, fire and toxic smoke is sadly nothing new for millions in Thailand.
In fact, we've come to expect months of daily life-threatening PM2.5 smog every year as a way of life. The question is will we continue to sleep through the fire and fatalistically resign ourselves to the "bad karma" of low quality life, or will we do something to protect the ones we love and reclaim clean air as a basic human right?
Protecting our homes from hazardous smog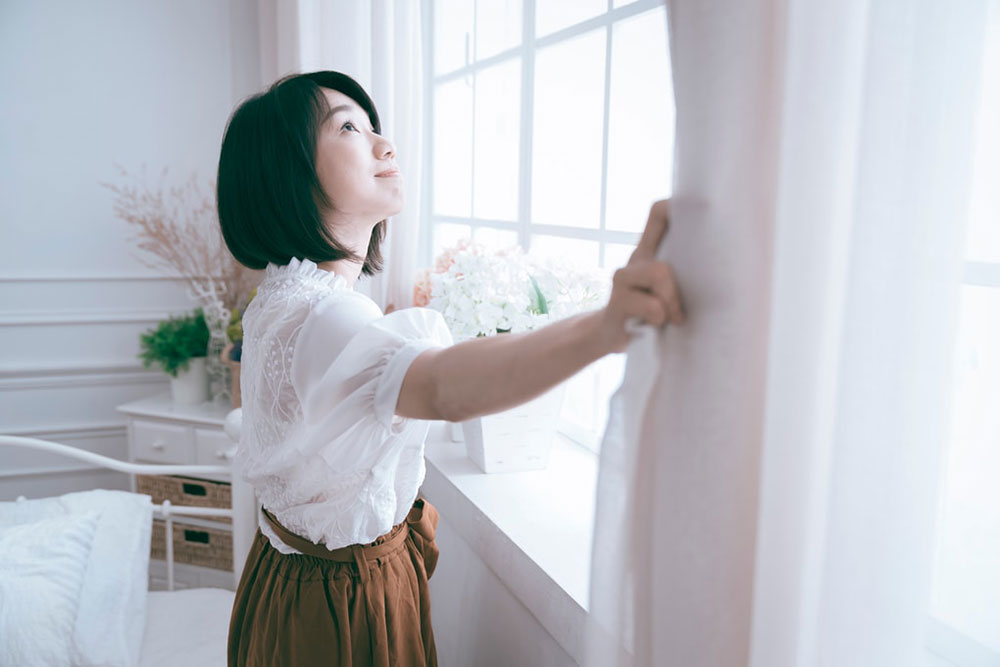 Although closing all your windows and sealing vents in bathrooms and air conditioning will stop polluted air from entering your home, CO2 level will rise to dangerous levels without replacing old dirty air with clean fresh air. You'll end up trapped between nauseating CO2 air inside and killer toxins and PM2.5 outside air. Bad!
Now you can panic and hold your breath until you pass out, or you can stay calm and get proper air exchange ventilation installed in your home. This would be a system with HEPA filters to block particulate like PM2.5 and efficient exhaust fans to remove VOC like toxic chemical gas and CO2 from your house.
For example, some areas in the US have wildfires with smoke that is a serious health hazard. The Washington State Department of Health recommends closing windows and minimizing use of outside doors during hazardous air conditions. Mechanical ventilation air intake systems should supply approximately 15 -20 cubic feet per minute of outside air per person to flush out pollutants and keep CO2 levels below about 1000 - 1100 parts per million (ppm).
Delta Fresh Air System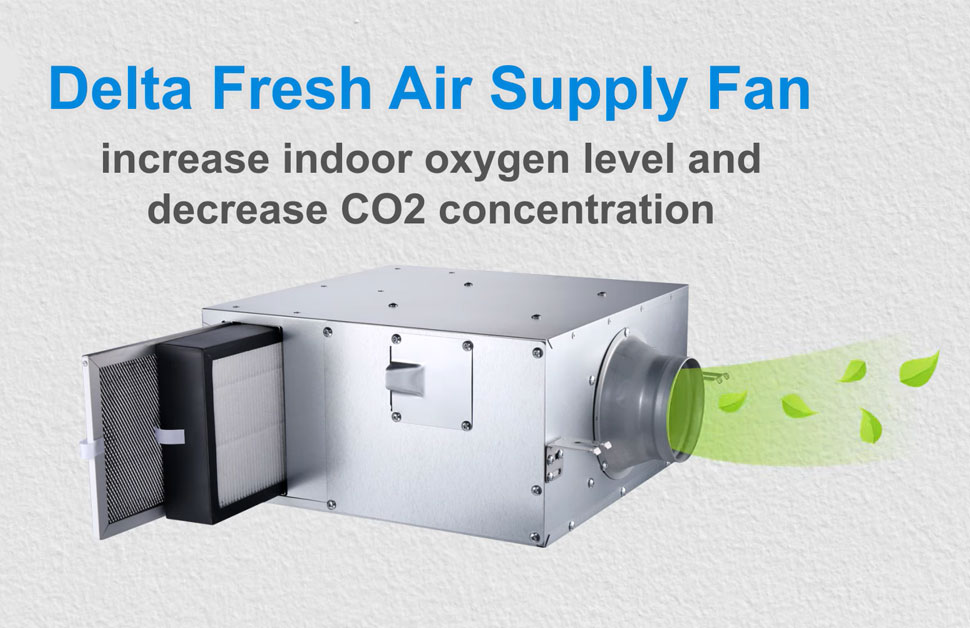 Delta's Fresh Air System consists of an in-line air supply fan (above right) with two filters, a pre-filter and High-Efficiency Particulate Air (HEPA) filter, to provide clean air. This is paired with an in-line exhaust fan (above left) to take out the dirty air. This Constant Airflow Technology is designed to provide you with plenty of clean high-oxygen air indoors while taking out harmful CO2 and Volatile Organic Compounds (VOCs).
Outdoor air goes through two layers of filters that remove dust, impurities and particles like PM2.5. The high-efficiency DC motors fan provides more airflow with less noise and power that AC motor fans. The compact size and easy installation of both fans makes it a perfect fit for Thai homeowners.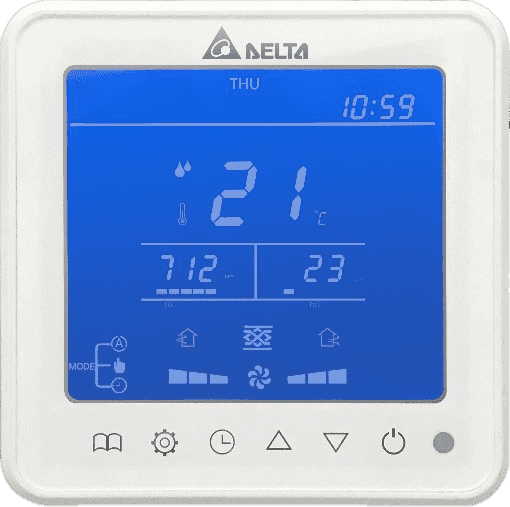 At home, you can use a simple smart controller to monitor the PM2.5, CO2, temperature and humidity of your indoor air. You can also use the controller to change settings in your Fresh Air System and schedule timed functions to best suit your lifestyle.
Control your air, health and life at home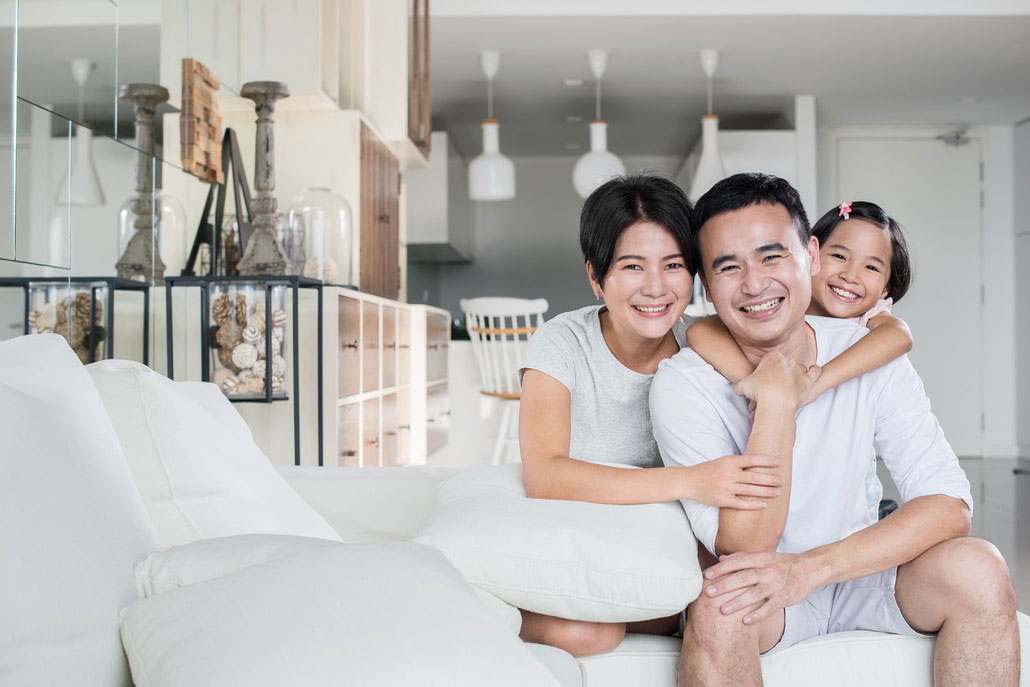 So you can see that even if we can't change the pollution situation or even convince our elderly parents to evacuate from the dangerous smoke and smog that plague us, we can at least take some simple steps to clean the air in our homes and protect our health and lives.
It's never too late to heed these many "wake up calls" and take action to protect the ones we love and reclaim clean air as a basic human right in Thailand. Delta looks forward to enriching your life and supporting you in taking control of your air, health and life at home.
Learn more about the Delta Fresh Air System.