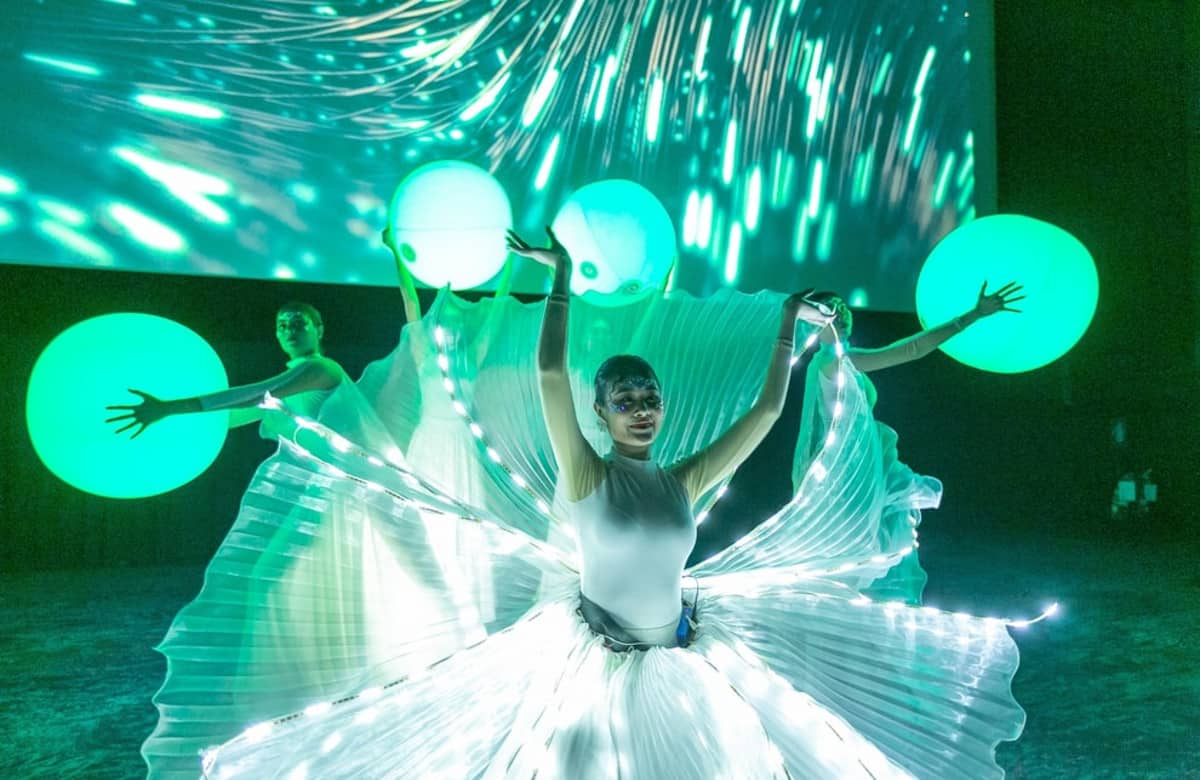 Bangkok, Thailand April 5-9, 2021-Delta Thailand brought the Delta Group's 50 Year Anniversary Celebration to the Kingdom in style with a unique localized showcase of five decades on Delta heritage and commitment to innovation and sustainability for another 50 years and beyond.

Our week-long gathering at Bangkok's iconic mall Siam Paragon brought together distinguished guests from Thailand's government agencies, leading companies, industry and institutions to explore our local displays and performances that featured a distinct Thai artistic and cultural flair.

Here we look at the key highlights of the successful Delta Group 50 Year Anniversary Celebration held from April 5-9 2021 in Bangkok, Thailand.

"Influencing 50, Embracing 50"-with a Thai Twist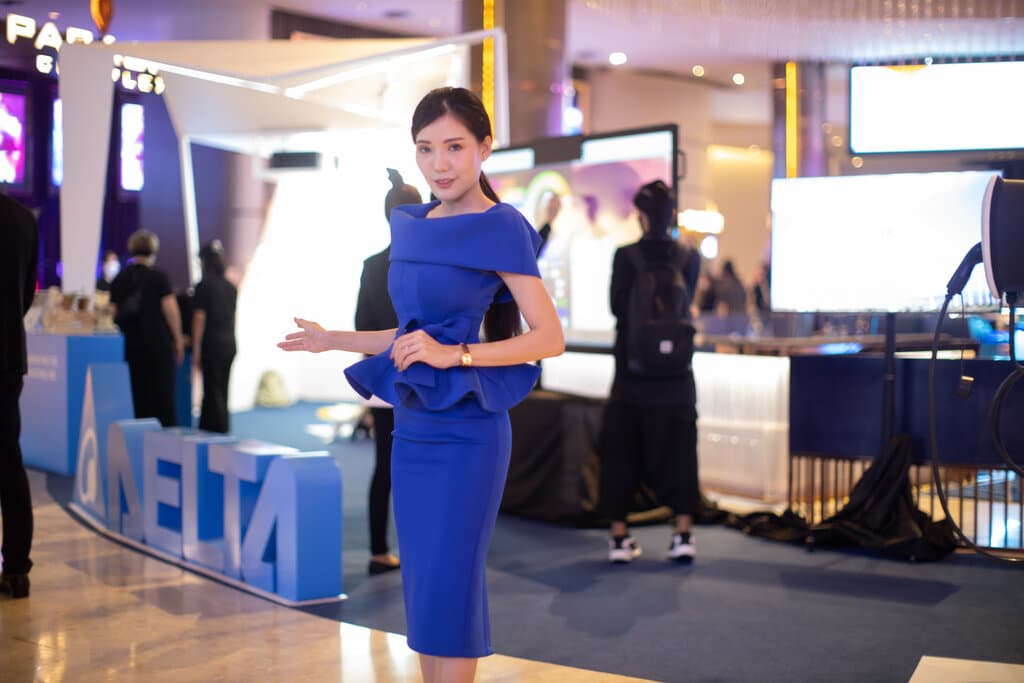 Under the global event theme "Influencing 50, Embracing 50", Delta used this momentous occasion to express our gratitude to stakeholders worldwide and our appreciation for our local supporters who have made Delta a success in Thailand for over three decades.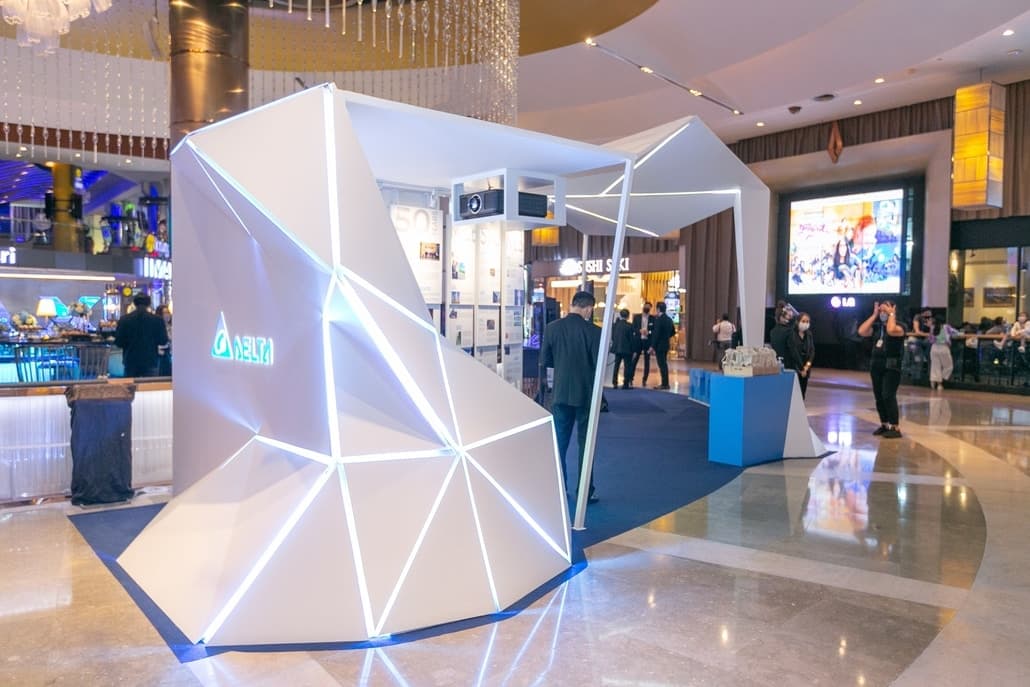 On opening day, guests arrived at our Paragon Cineplex venue on the fifth floor of Bangkok's landmark Siam Paragon mall. Our teams greeted them at the reception to receive their guest name tags and led them to a lounge area for refreshments.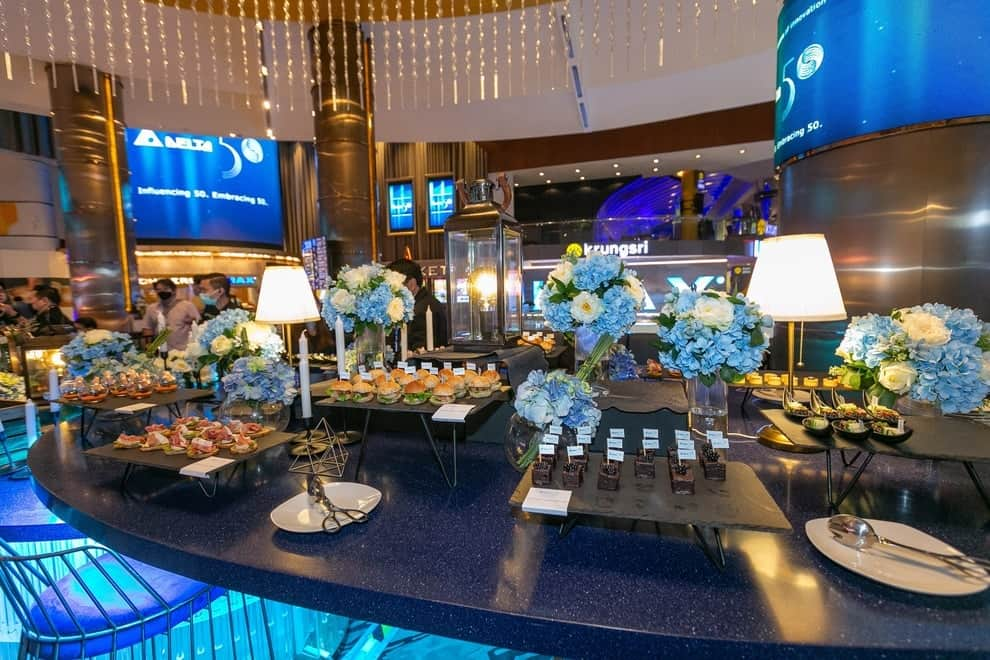 After refreshments, guests were free to take photos at the event backdrop and explore the Delta showcase. Our Thai-based event organizer explained that the design is a subtle fusion of organic and technological elements. The gentle curved roof takes inspiration from leaf or wave shapes, while the futuristic white geodesic protrusions and triangle steel frame walls with blue LED highlights represent an explosion or the disruptive force of technology.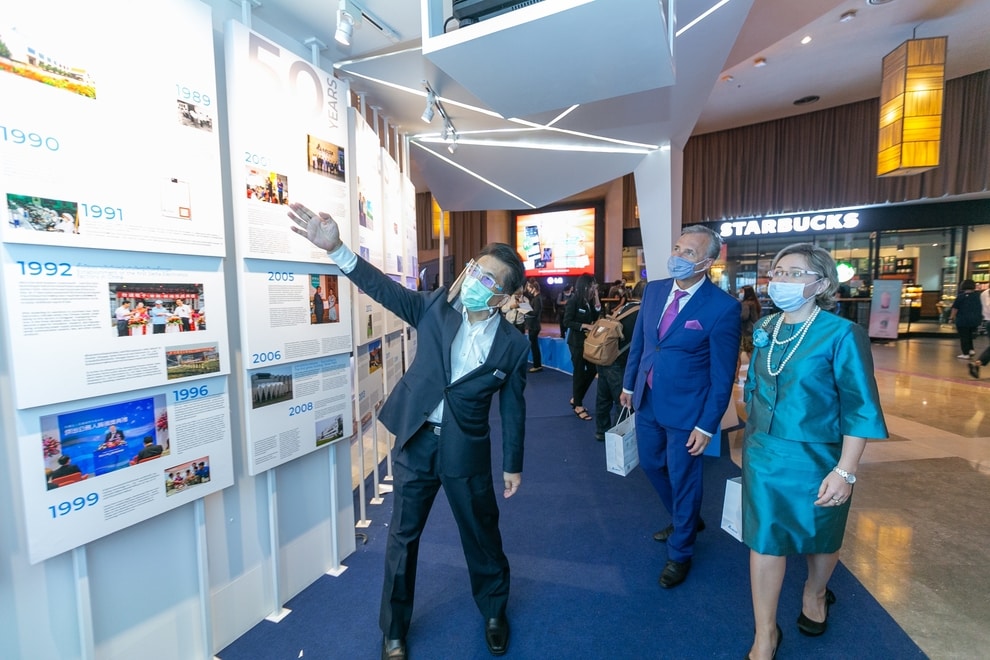 Guests could start their tour of the showcase from the reception desk entrance to see Delta's 4K projector and a Delta 50 Year Milestones wall display of five decades of Delta achievements spanning the company's expansion from Taiwan to global success.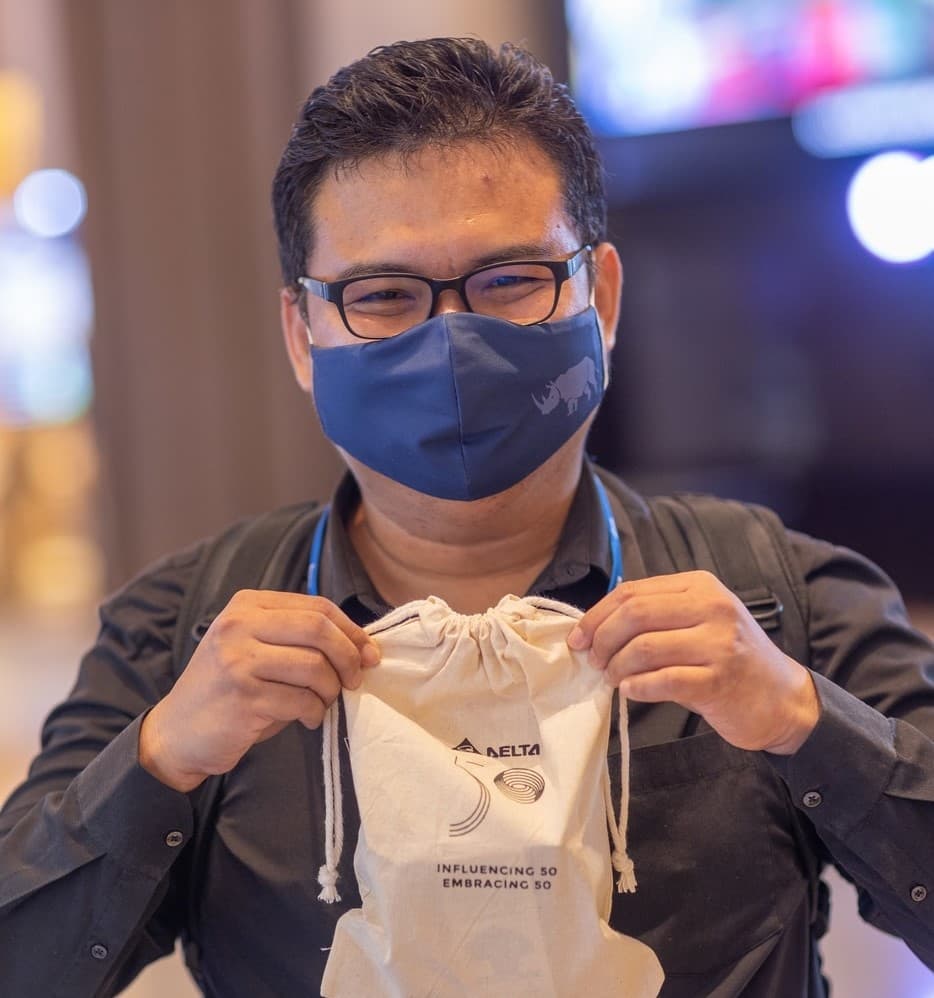 At the center of the showcase, a stand offered guests the opportunity to make a donation and get an organic tree-planting kit. As part of the event activity, Delta pledges to match each donation and donate the combined sum to two local hospitals specifically chosen for their need.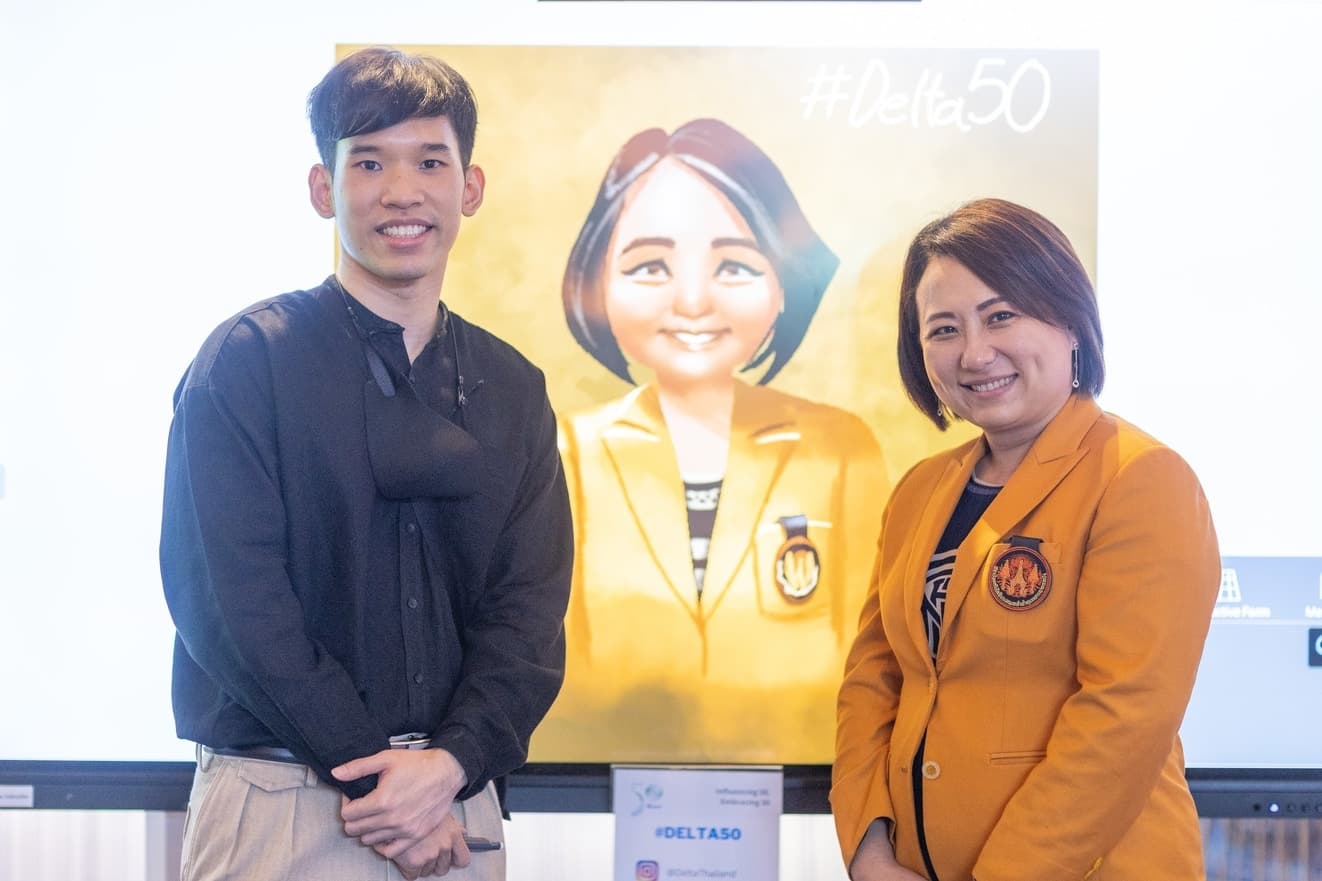 Guest also could have their portraits drawn on the Delta 86" Novotouch interactive screen by a local digital artist. The artist worked during the event to make beautiful portraits from both live subjects and photos. Visitors who receive their original portraits can share them on social media with the #Delta50 hashtag as a fun way to keep their memories online and connect with new friends from the event.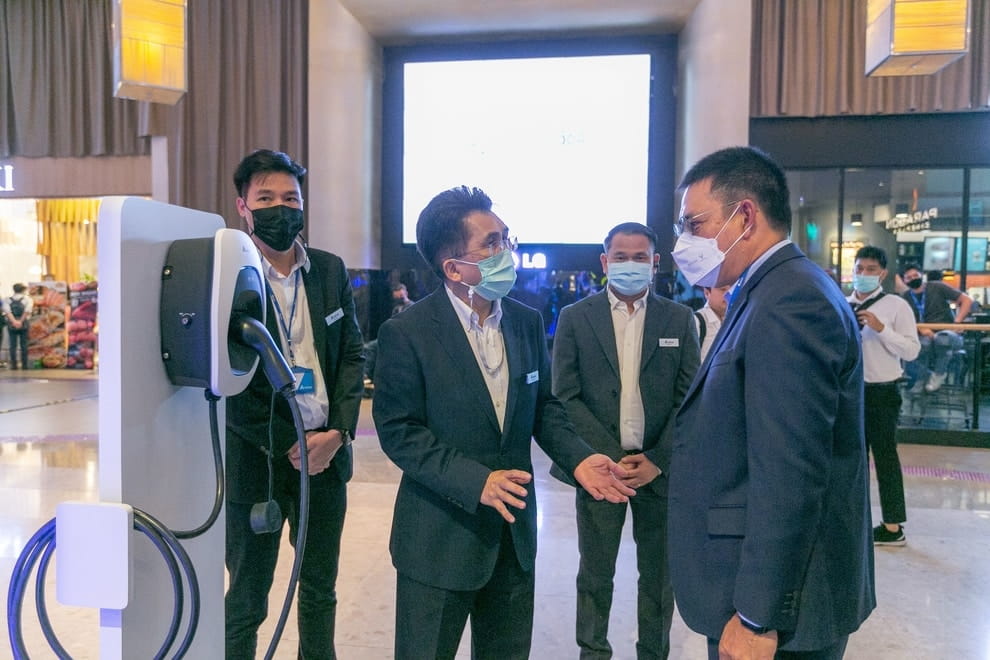 At the end of the showcase, we displayed the Delta AC Max EV charger, which is our latest AC model for the Thailand market and demonstrates our exciting world-class innovation that satisfies local customers in the booming EV sector.

Launching Delta's INSIGHT Laser 8K projector in Thailand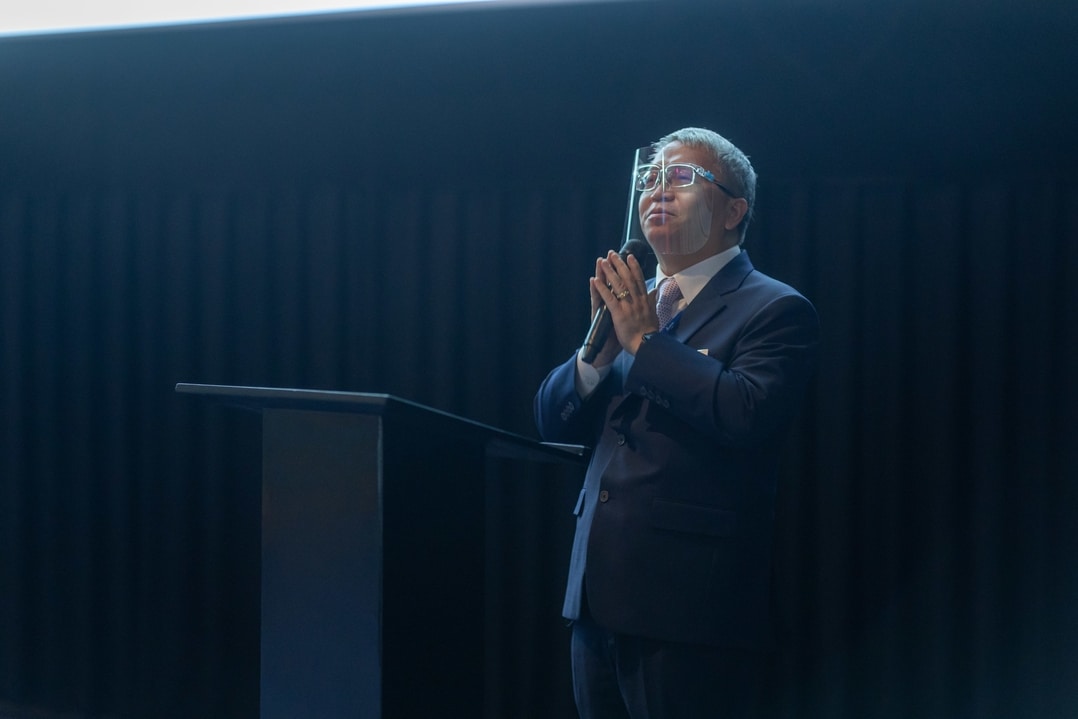 A highlight of the event was the launch of Delta's elite class INSIGHT Laser 8K projector for the Thailand market. With 25,000 ANSI lumens (available up to 37,000) and 7680 X 4320 resolution, the INSIGHT Laser 8K projector is the ultimate solution for the most elaborate, medical, scientific, immersive visualization and large-venue applications.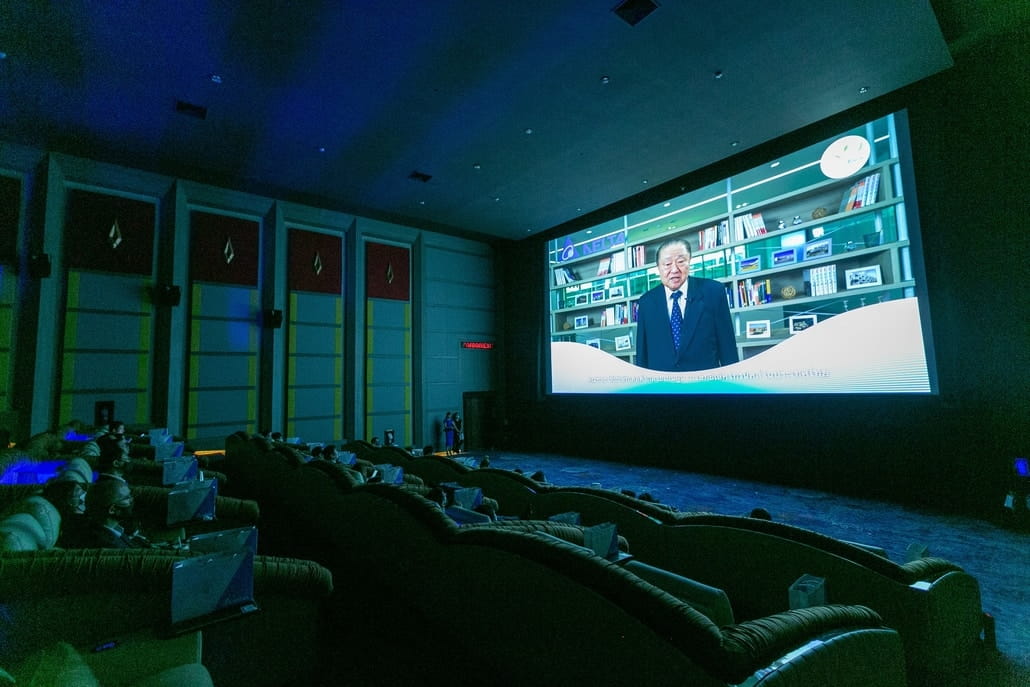 Our guests could witness the power of the new 8K projector themselves in two viewing sessions each day inside the Paragon Cineplex Ultimate Screen VIP cinema rooms. Before the show, Delta Thailand's president, Jackie Chang, welcomed everyone and thanked them for their support while highlighting our successes and commitment to conservation and sustainable growth. Delta Group founder and honorary chairman, Bruce Cheng, also gave a video message to share the story of Delta and our commitment to nurturing sustainability worldwide.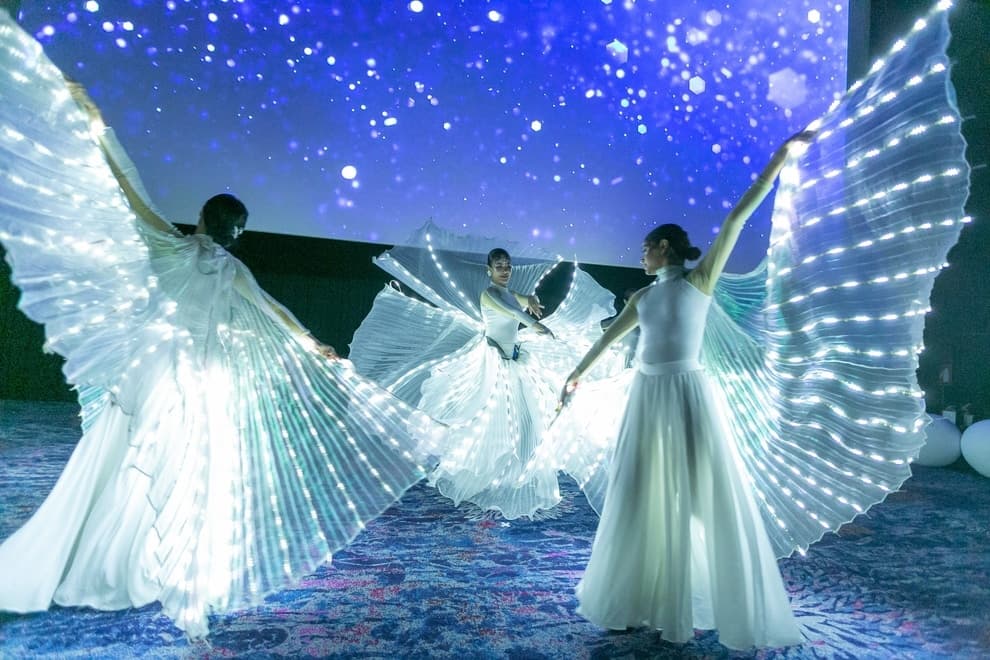 Next, a local Thai dance troupe performed a mesmerizing dance interpretation of the journey of water that set the environmental and cultural theme for the 8K films. The audience was among the first in Thailand to experience the power of Delta's 8K projector with our special cultural and environment-themed films.

Our first feature 8K film was specifically made for this event by a local film production company. We commissioned the original film "Unshakeable Bangkok"- as a tribute to the resilience of Thais. In the film, a young man and woman go on a day trip to explore ancient temples, nature reserves, gourmet and shopping, local communities, urban hangouts, nightlife and street food spots. We see the amazing creativity of Thais and the evolution of the thriving capital despite COVID-19.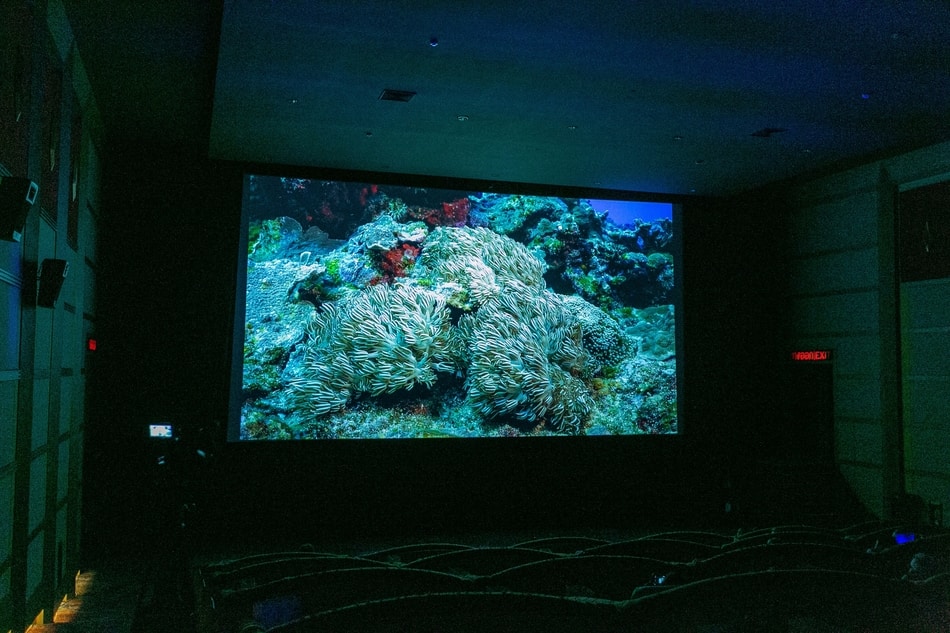 Our second feature film is the world's first 8K environmental documentary produced-Water with Life in Taiwan. This is an award-winning 8K environmental film produced by NHK Enterprises for the Delta Electronics Foundation, to underscore the importance of water conservation.
Media and Audience Reception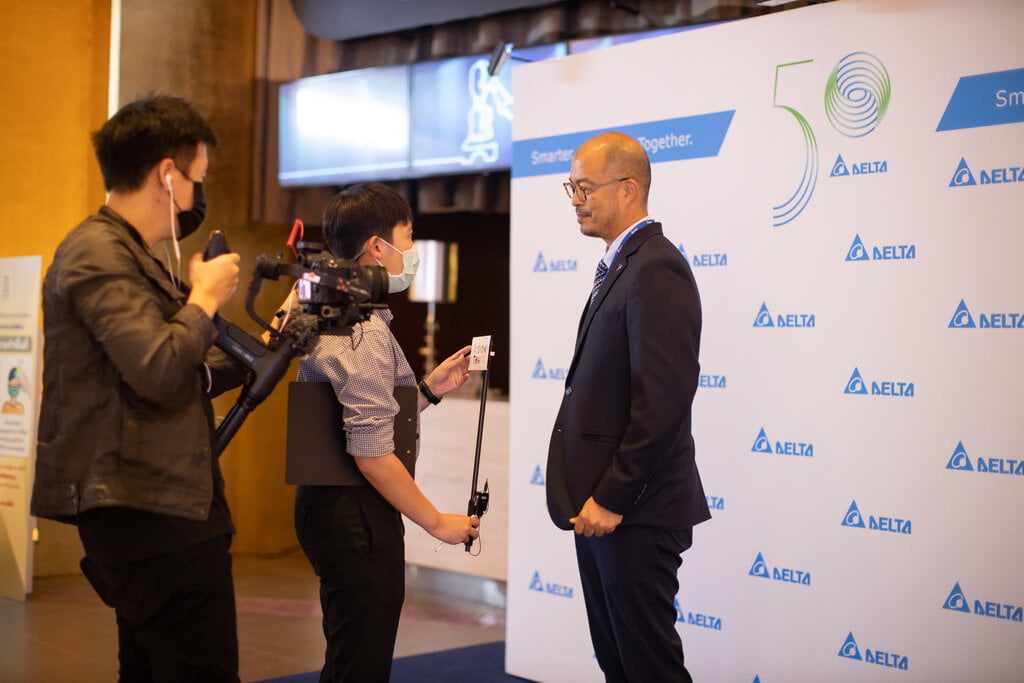 Our event attracted Thailand's top-tier and tech media. Delta Thailand's president Jackie Chang gave a group interview with around 20 journalists followed by an intimate media round table with four select journalists from major or business media firms. Thai media were especially interested in Delta's new 8K laser projector, EV charging and Delta's business strategy and plans in the new normal.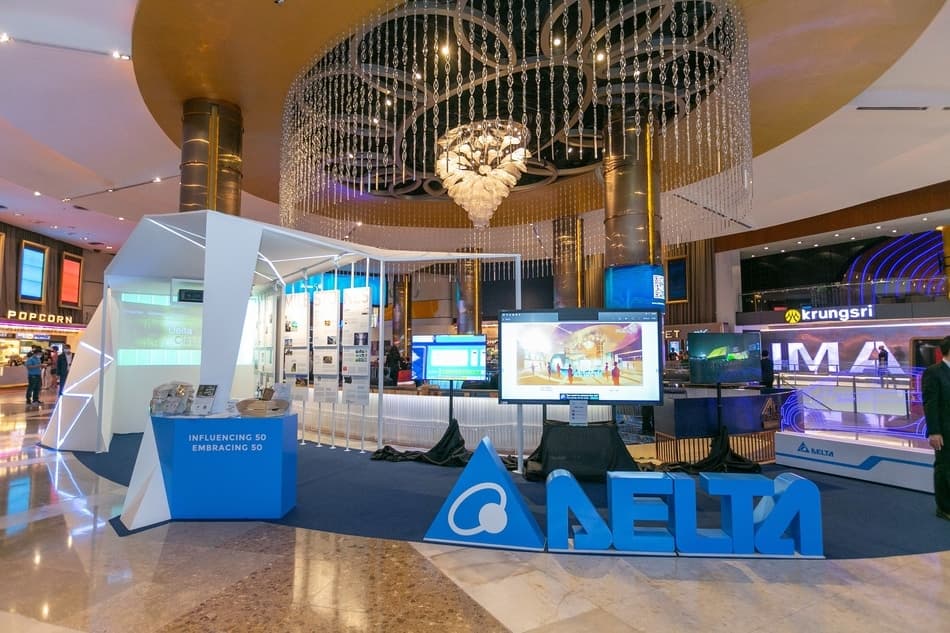 Delta's showcases and bold ideas for driving growth despite the pandemic also attracted strong interest from visitors from both the public and private sector. Visitors were impressed with Delta's ability to keep innovating and even bring fresh surprises to Thailand while maintaining our strong brand reputation for reliable and sustainable business. Our corporate communications team and invited digital media interviewed VIP guests on-site to get their fresh impressions to Delta's event and latest developments.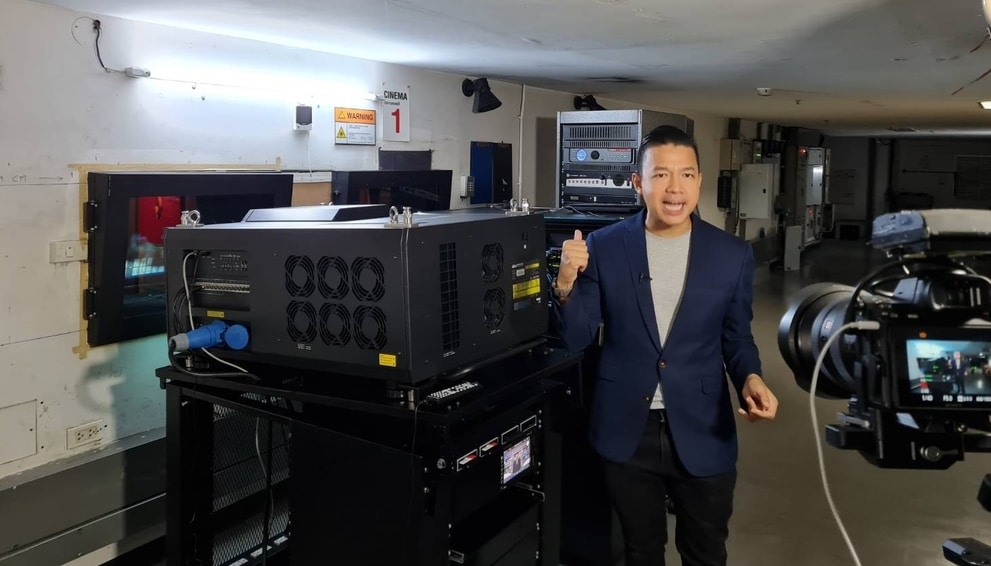 Former actor and founder of popular tech-focused new media Beartai "Nui" Pongsuk Hiranprueck joined our event as an influencer. After learning and introducing Delta's innovations for a day, Khun Nui was a fanatical "Delta believer" who could hardly contain his excitement to introduce Delta to Thailand in his characteristic over-the-top but energetic way.
Closing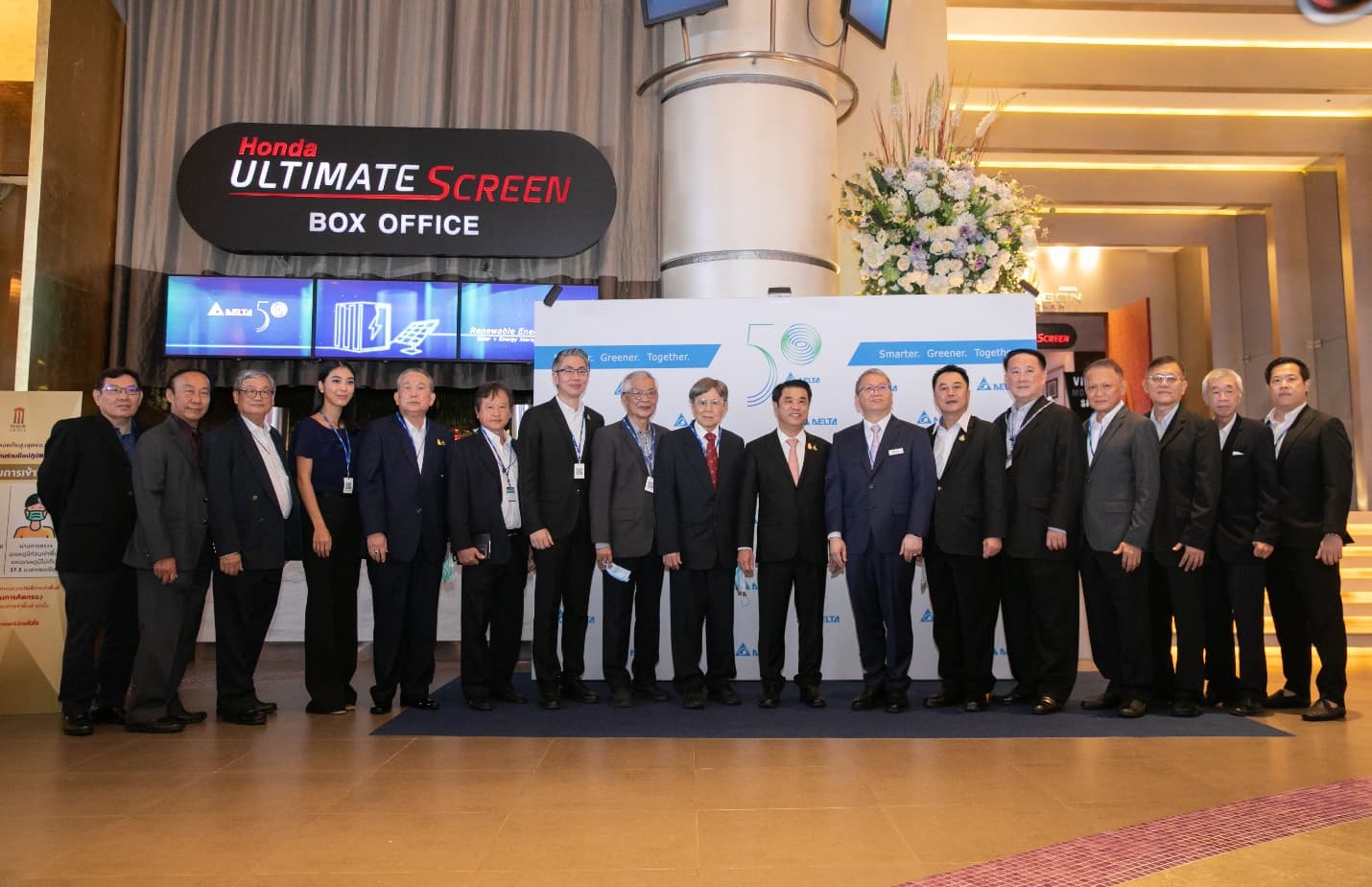 Delta wants to thank everyone who attended our Delta Group 50 Year Anniversary Celebration in Bangkok and for making this a truly unique event for Thais to enjoy. We hope to see you soon and continue our exciting conversations and fruitful collaborations.

Please remember to check Delta's Facebook and LinkedIn pages for event news, photos and campaigns. Visit our YouTube channel for a recording of the event.

Of course, this landmark Delta event would not have been possible without the excellent support of everyone involved in planning, preparing and setting up the showcase and new 8K laser projector.

Special thanks to all our business group and business unit representatives and our government relations team who helped to invite our friends and our event marketing and corporate communications teams who worked on-site with our third-party event vendors to make this a memorable occasion for all.
Thank you and see you all again soon!