Bangkok, Thailand, February 3, 2020 - At the beginning of this year, Delta signed an MOU with the Metropolitan Electricity Authority (MEA), cementing a three-way partnership between the state utility operator and Nissan in Thailand that brings this country a step closer to electrification.
Sounds grandiose, but what exactly does all this mean for us regular drivers and how will it make it easier to charge and own an Electric Vehicle (EV)? Let's go over just why an EV ecosystem will help EVs go from a novelty to an everyday sight on Thailand's roads.
Why do we need an EV ecosystem?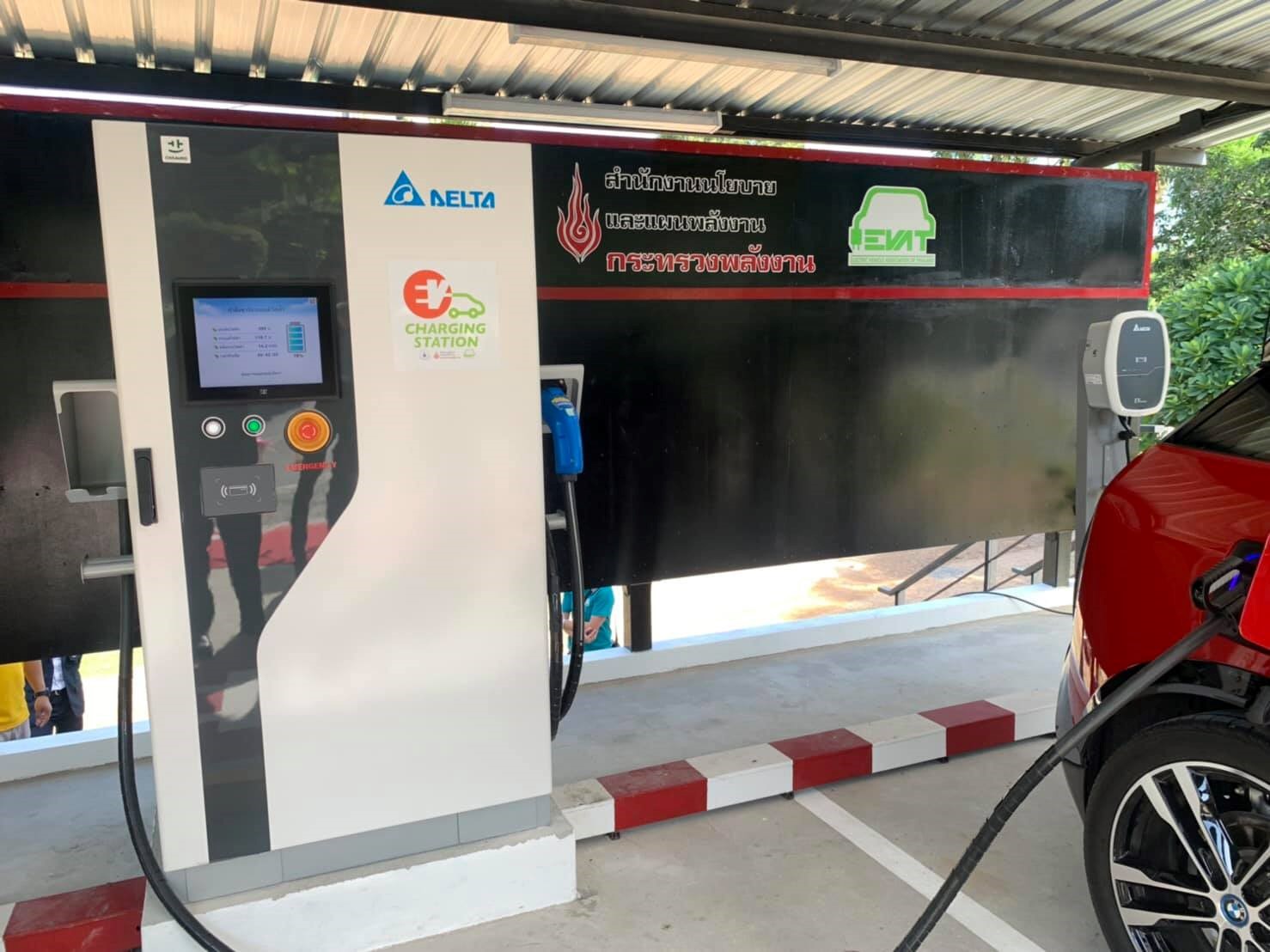 Now we all know EVs are nice for the environment, but why would anyone in this country give up their trusted diesel pickups or gas efficient cars for EVs unless it's easy and safe to make the switch? For starters, we'll need charging available at home, work and at charging stations around the country in order for it to make sense to get an EV. And we need to know how to find and use public charging stations when we're outside our usual routes.

Meeting our basic needs requires a comprehensive EV ecosystem that takes care of us during our entire ownership experience. To do this, car makers need to join forces with EV charger suppliers and a myriad of players in the energy, utility, charging operators and software sectors. On top of this, the government plays a key role in regulating and incentivizing electrification to make EVs a realistic and beneficial option for providers, customers and society.
What does the present Thai EV ecosystem look like?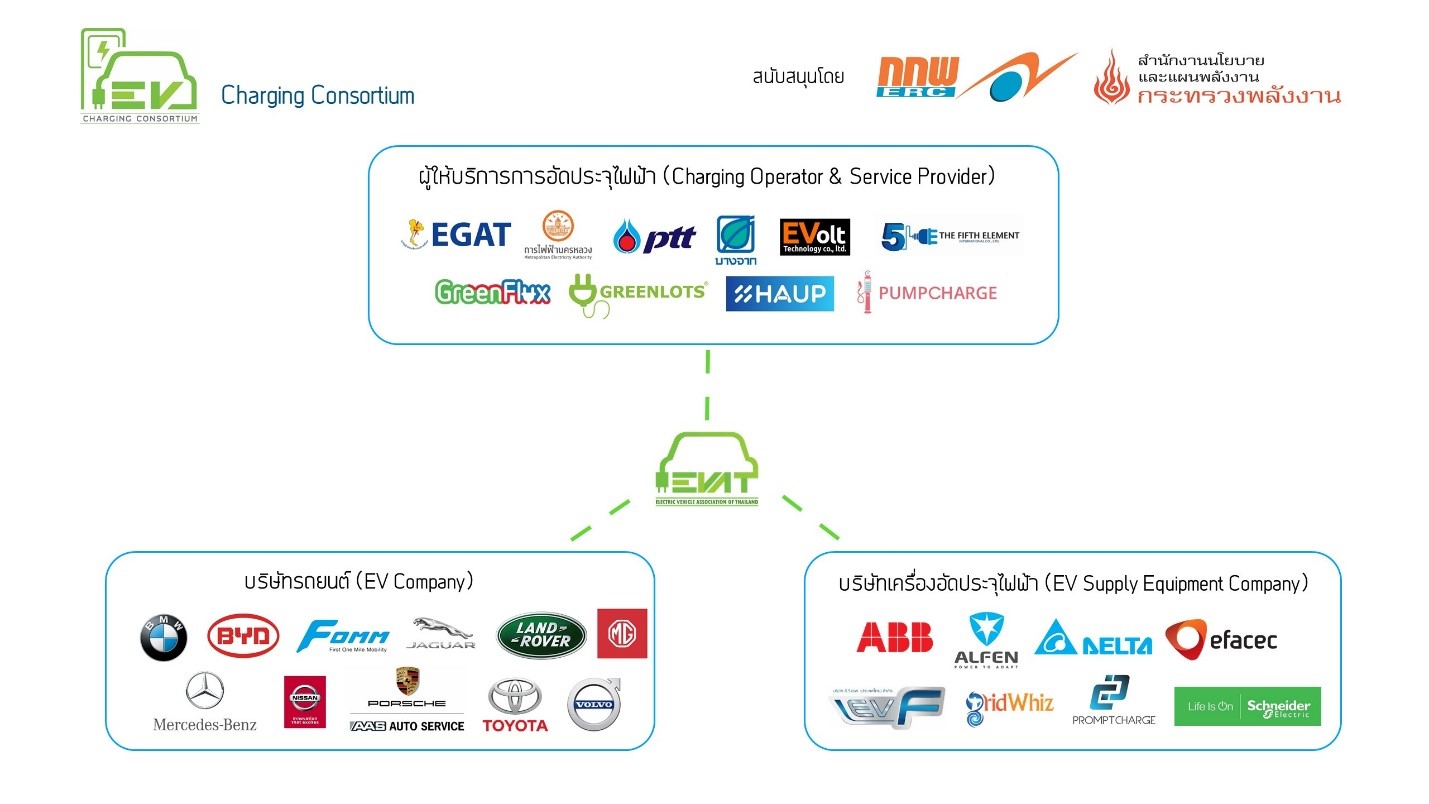 Source: Electric Vehicle Association of Thailand (EVAT)
While Thailand may be an EV pioneer in Southeast Asia, we still far have a long way to go before we reach the government's ambitious targets for EV adoption. The National Energy Policy Council approved Energy Conservation Plan aims to have 1.2 million EVs by 2036. Obviously, this will requires a massive buildup of electricity grid infrastructure and far more public charging facilities than the government target of 690 stations.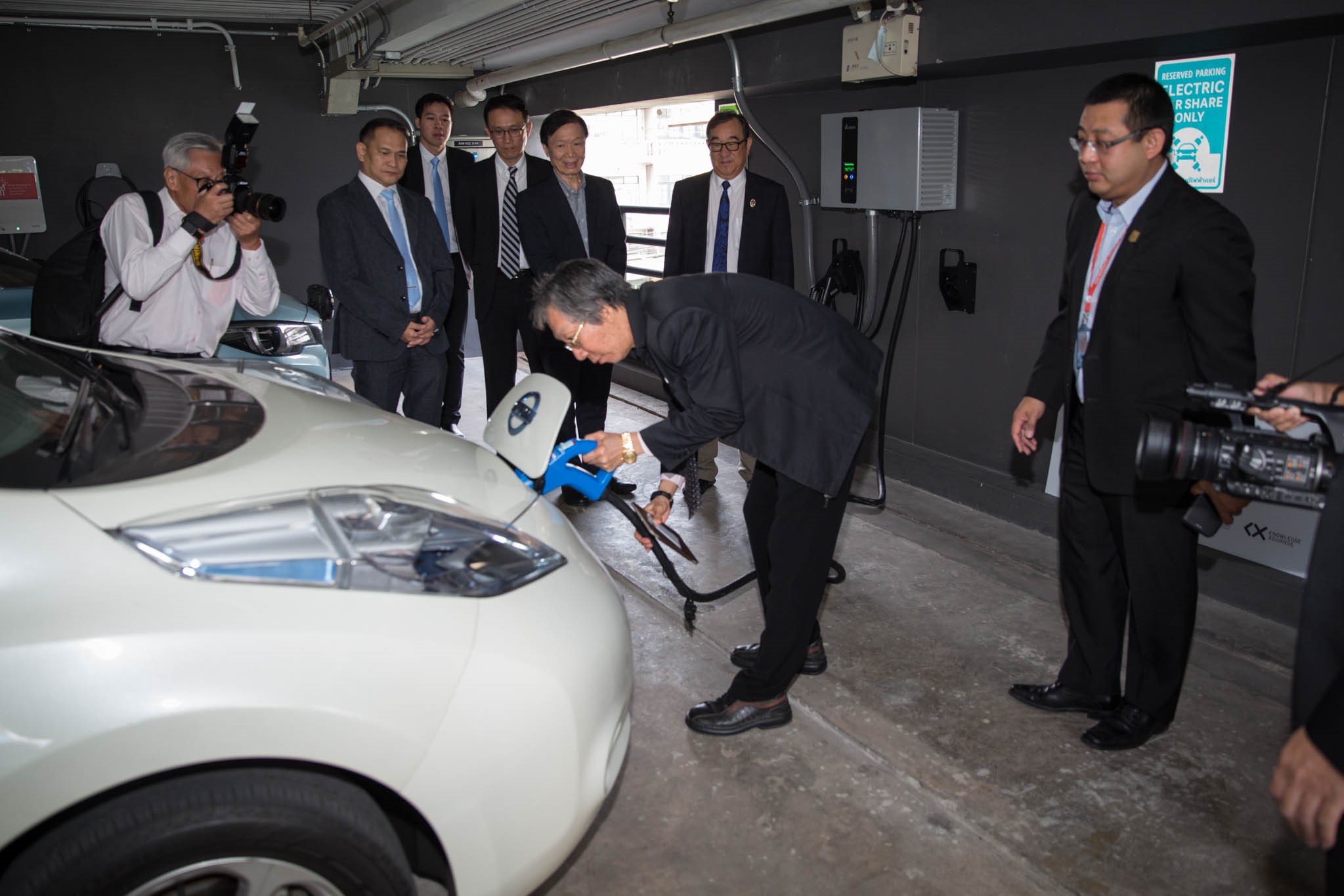 The good news for EV fans is that major car manufacturers have already launched their EV models in the Thai market. The MEA and PEA are setting up the electric grid and utility infrastructure for station operators and EV owners. And over the past years we've worked with testing and standards organizations like the Thailand Automotive Institute (TAI) to find the best charging solutions for this country.
Recently, we joined Electric Vehicle Association of Thailand (EVAT) EV Charging Consortium that connects EV charging suppliers with EV manufacturers and charging operators. This nascent ecosystem aims to offer you enjoy safe and convenient EV driving anywhere in the country.
What about Delta's EV ecosystem?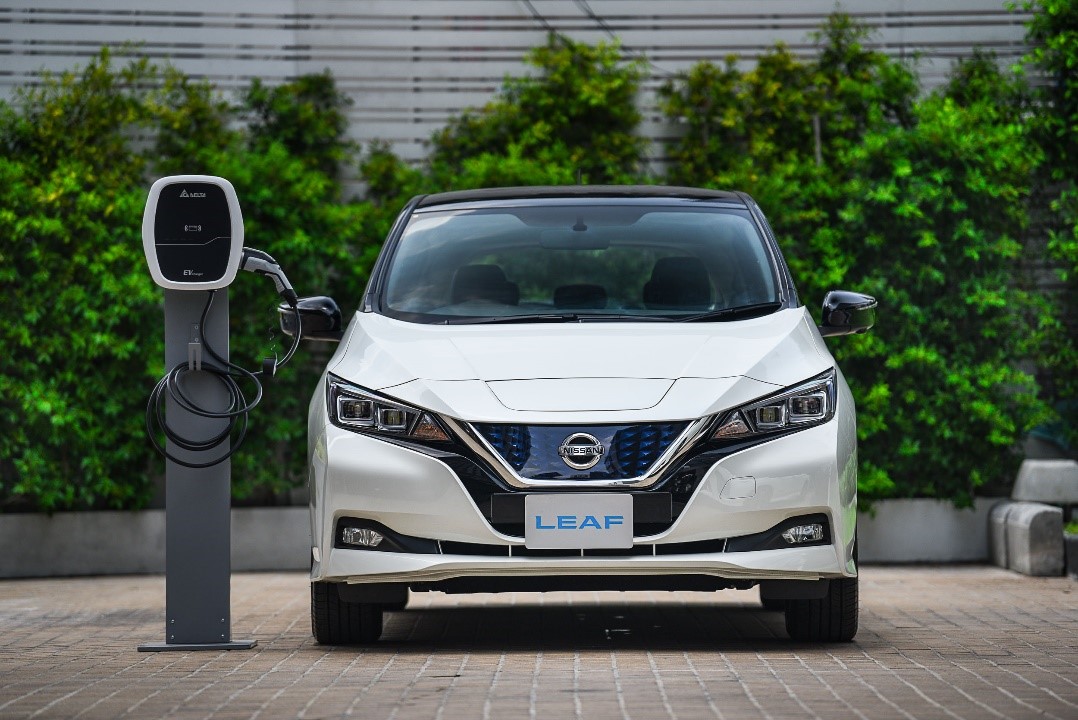 In a previous article we explained our EV charging options available to you and how they work. We also reported exciting developments like how our AC charging helps the LEAF drive up Thailand's highest peak. So to guarantee your safety and scale up the EV infrastructure rollout, we need state electricity authorities like the MEA to help with regulation and support.
By partnering with Nissan in Thailand, we've become the official EV charging supplier for the LEAF and by joining hands with the MEA we closed the loop in service and installation for EV charging equipment and management. Now, all three parties work to give you a seamless ownership experience from the moment you purchase your EV to when you install a home charger or find the nearest charging station on your smartphone.
Are all EV chargers created equal?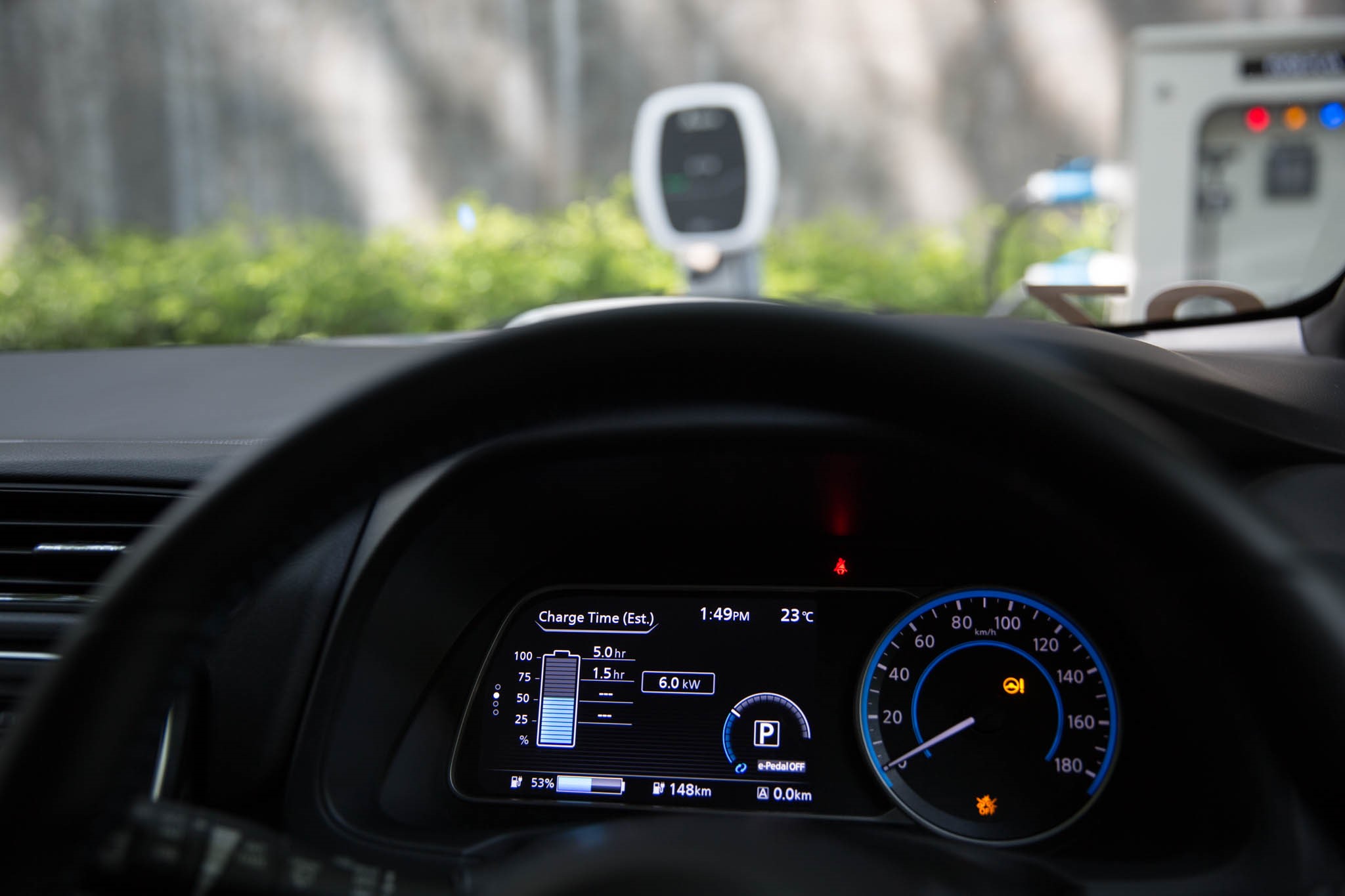 As the Thai EV market grows, we'll get more and more choices for both EVs and chargers. So why do we need a recommended EV charger? Why not just order a one online? Well if you follow your EV manufacturer's recommendation you can be sure to get a verified product that went through a rigorous selection process recommendation.
Top tier automakers like Nissan can have their pick from an array of world-class suppliers so recommended chargers are made by a supplier who stands out in terms of technological compatibility, safety, quality and service. Strong partnerships offer better quality for you.

Then there's service and warranty. Having an expert local partner at hand to install and service will give you peace of mind. Because after making the investment to get an EV, do you really want a charger that isn't the best match for it?

Ultimately, we all choose what best suits our lifestyles and values. If you choose a tried and tested EV you'll choose a charger to match its reputation. Those of us who value safety and reliability will naturally choose EVs and charging equipment from manufacturers with years of development and manufacturing experience and original technology.
How can I get started with Delta's charging solutions?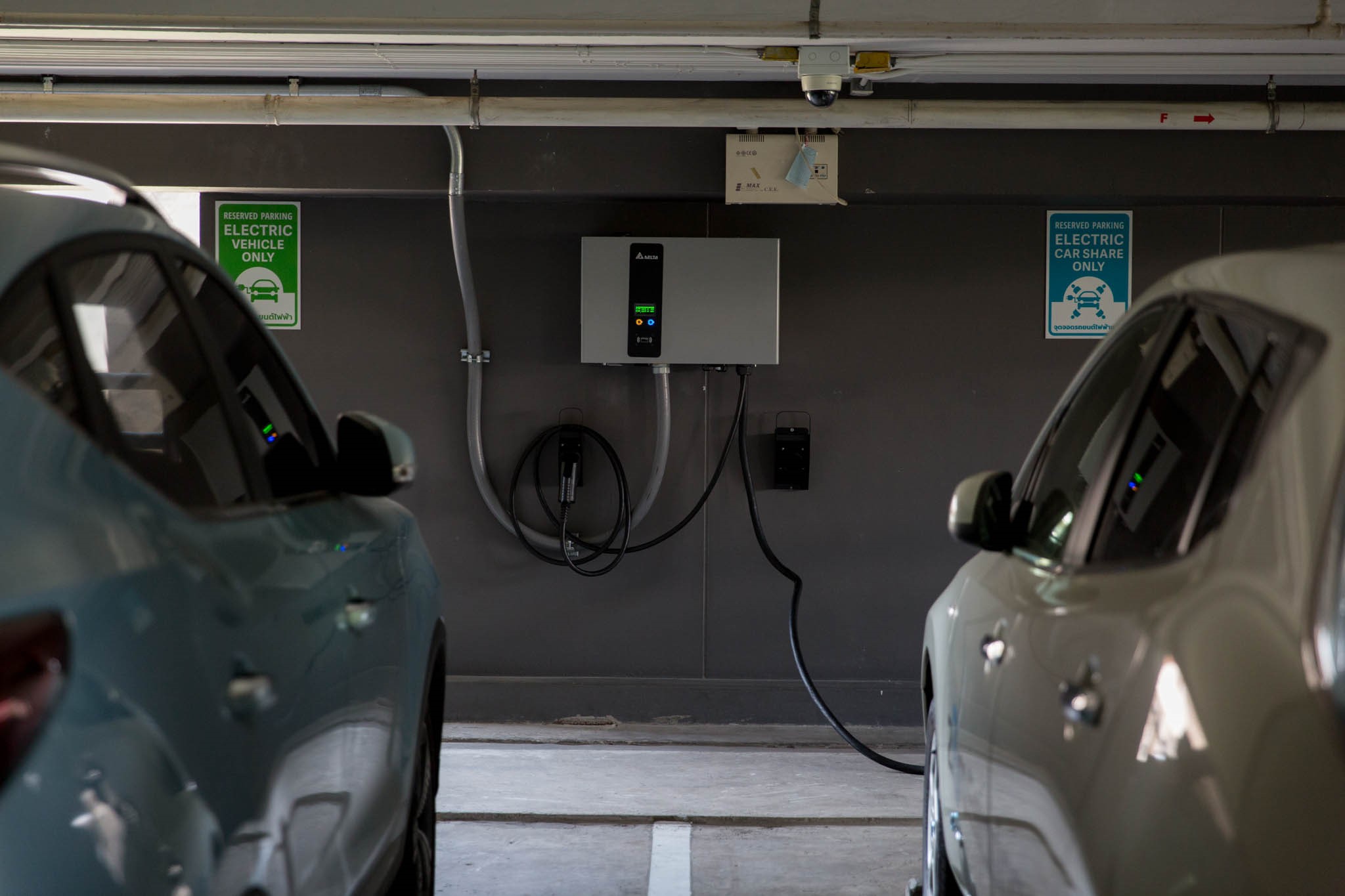 You can contact our local experts for an on-site survey and installation of an AC EV charging station. Delta AC chargers have easier load settings at 6 A, 16 A, 20 A and 32 A to match the electricity meter rating of your home. Our AC Mini Plus EV Charger (7.36kW) is a good choice for overnight charging. And if you own a Nissan LEAF, you can use Delta's 25kW and 50kW DC fast charging stations at LEAF-certified dealerships across the country.
You can also use the MEA EV app to find our public charging stations when you're on road trips. And if you operate a charging station, we can be your partner to supply modular and future-proof DC chargers that you can upgrade over time to match your customer's needs and your business growth. As a pioneer of EV fast charging in Southeast Asia, we'll be sure to provide you with the latest solutions in the market.
Want to know more?
Check out Delta's EV charging portfolio or watch this video that explains how EV charging works.
Contact our Thai sales at: ev.det@deltaww.com or call +662 709 2800 #5808