Bangkok, Thailand, August 19, 2019- Deciding which corporate event to squeeze into your busy schedule can be tough. With so many events in Bangkok, how do you know which one is a worthwhile choice? At Delta we try to create a summit that breaks with convention and focuses on putting YOU and your success at center stage.
Bringing YOU Into the Conversation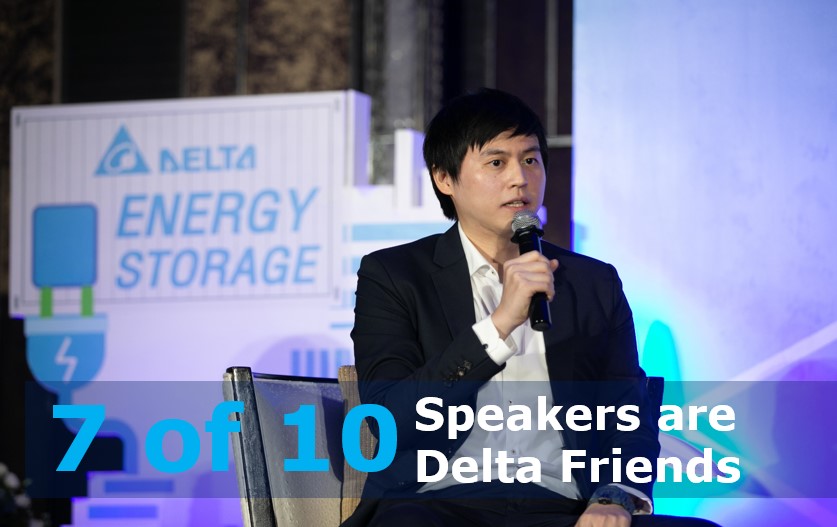 The Delta Future Industry Summit began with a simple question: What if we stepped aside and let our friends do the talking? Now this may seem to go against traditional marketing rules, but we believe a partner-centric event where everyone gets a clear voice in the conversation is the game-changer that will cut through the noise and stand out for today's sophisticated business leaders.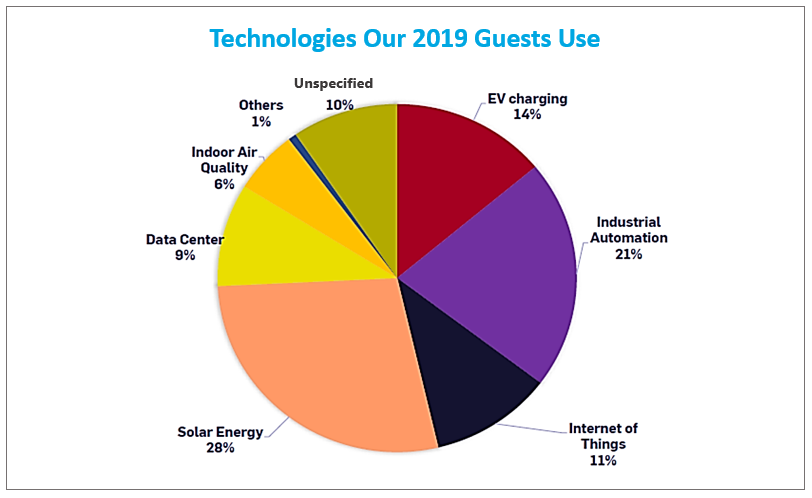 Source: Delta Future Industry Summit 2019 Survey
Our friends are early technology adopters with a treasure trove of expertise and insights to share. Passing the microphone around creates a perfect platform to connect like-minded leaders and enriches everyone with solutions-applicable dialogue. Facilitating everyone strengthens our synergies and drives more powerful industry solutions development.
Talking About What Interests YOU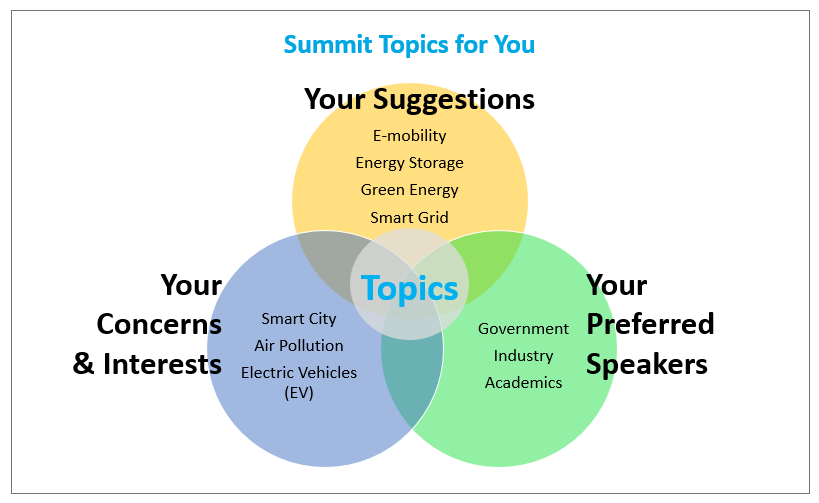 When choosing the 2019 summit topics, we looked at our friends' suggestions from last year's summit, this year's hot trends and which of our partners would make great speakers. Taking these three factors into consideration, we picked the following topics as the most practical for this year's summit:
Smart City Development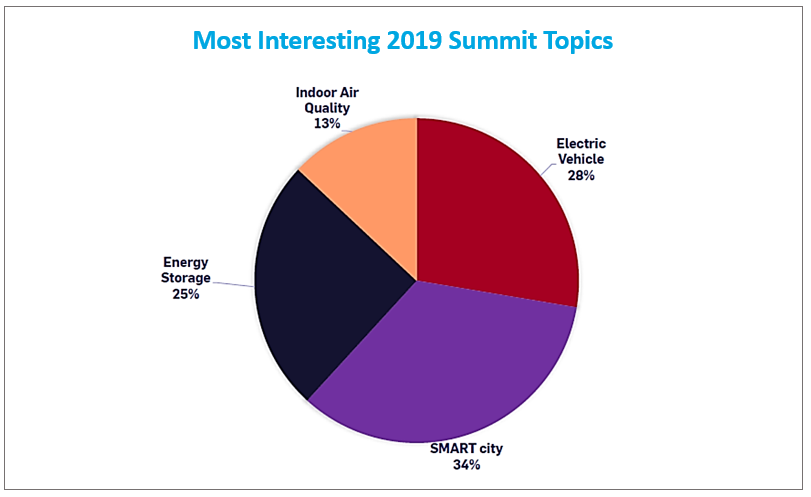 Source: Delta Future Industry Summit 2019 Survey
Our post-event survey found that our friends were most interested in discussing the many growth opportunities for Smart City (34%) which includes industries like EVs (28%), Energy Storage (25%) and Indoor Air Quality (13%).
Making Sure YOU Have a Great Time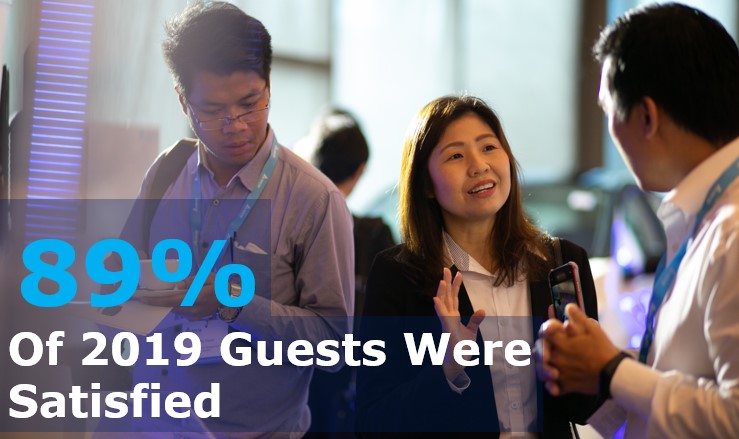 To guarantee you get the best business matching and networking opportunities, we made the Delta Future Industry Summit an executive-level invitation event. Each guest gets their own name tag on arrival so you can immediately find the right folks to talk shop with. And there aren't any annoying ads or sponsorships trying to influence or distract you.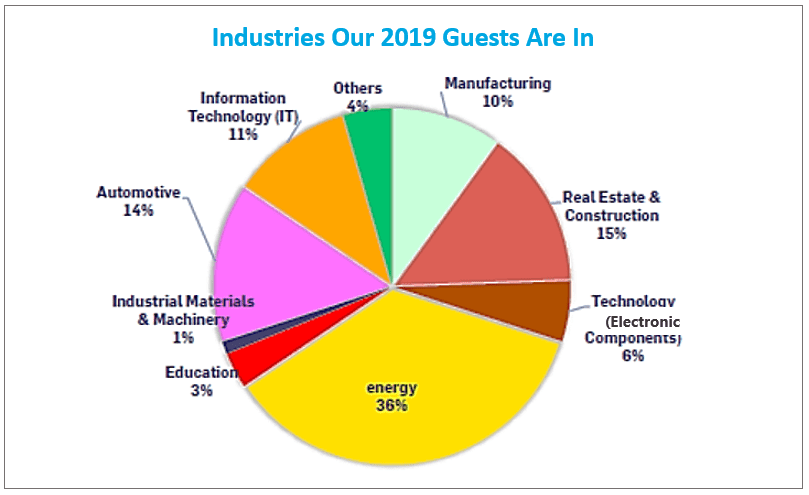 Source: Delta Future Industry Summit 2019 Survey
With a great mix of smart city industry backgrounds, compelling topics and no barriers to impede communication, you're now free to access a whole new level of actionable ideas and contribute to robust conversations that drive industrial and economic change.
Creating an Event YOU Will Remember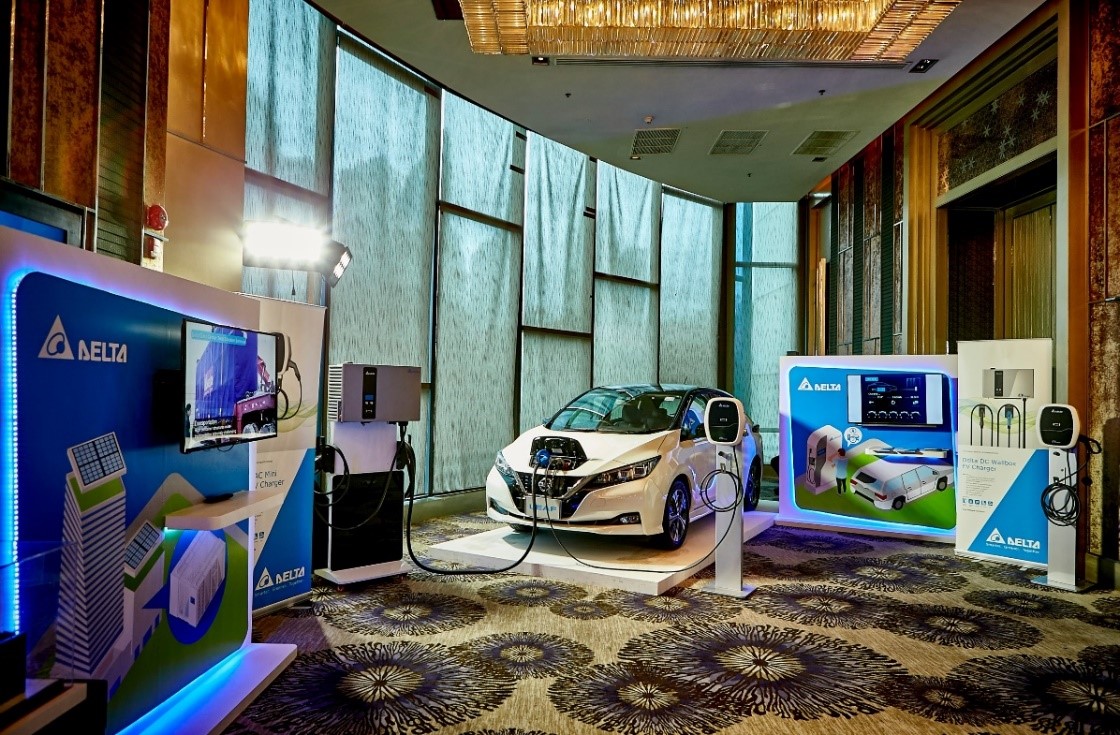 Ultimately, the Delta Future Industry Summit is where you can make lasting memories and forge valuable partnerships around friendship, technology and innovation. As soon as you arrive everything should have the original Delta look and feel you expect in an immersive and seamless experience. The event printouts, the showcases and stage props should all come together in a vivid conception of the future smart city.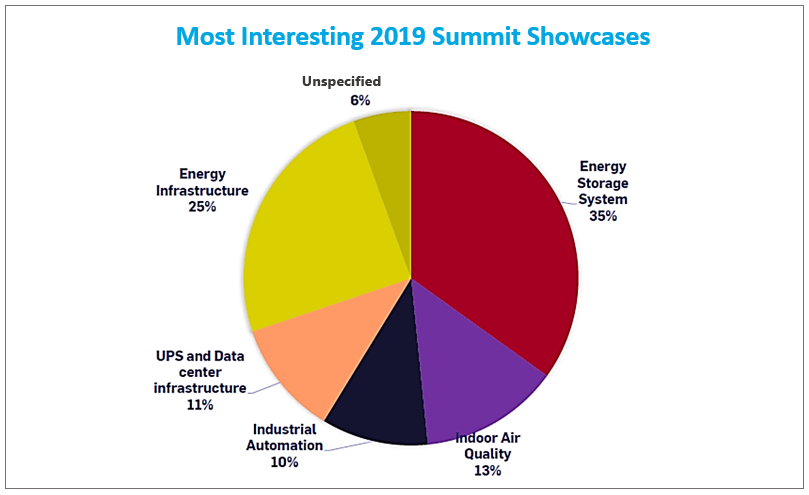 Source: Delta Future Industry Summit 2019 Survey
This year, our friends showed the most interest in the Energy Storage System (35%) and Energy Infrastructure (25%) showcases which include solar inverters, battery storage and EV charging solutions.
Inviting YOU to Join
Such a powerful convergence of science, policy and technology leadership creates an opportunity-rich environment for you to empower your future business. And with more and more decision-makers marking the Delta Future Industry Summit on their calendars, we believe we're delivering an outstanding event tailored for YOUR success. But don't just take our word for it. Why don't you come and find out for yourself?
Highlights of the Delta Future Industry Summit 2019